We have a constantly evolving stock of certified pre-owned bicycles that come through California Bicycle, so be sure to check back here for all current Certified Pre-owned Bicycles in stock. Please email any questions or inquries to sales@calbike.com or feel free to give us a call during store hours at 858-454-0316. We are a licensed shipping agent with ShipBikes.com and are ready and willing to ship to the lower 48 states for your convenience!

Merlin CR Titanium: Sz 58cm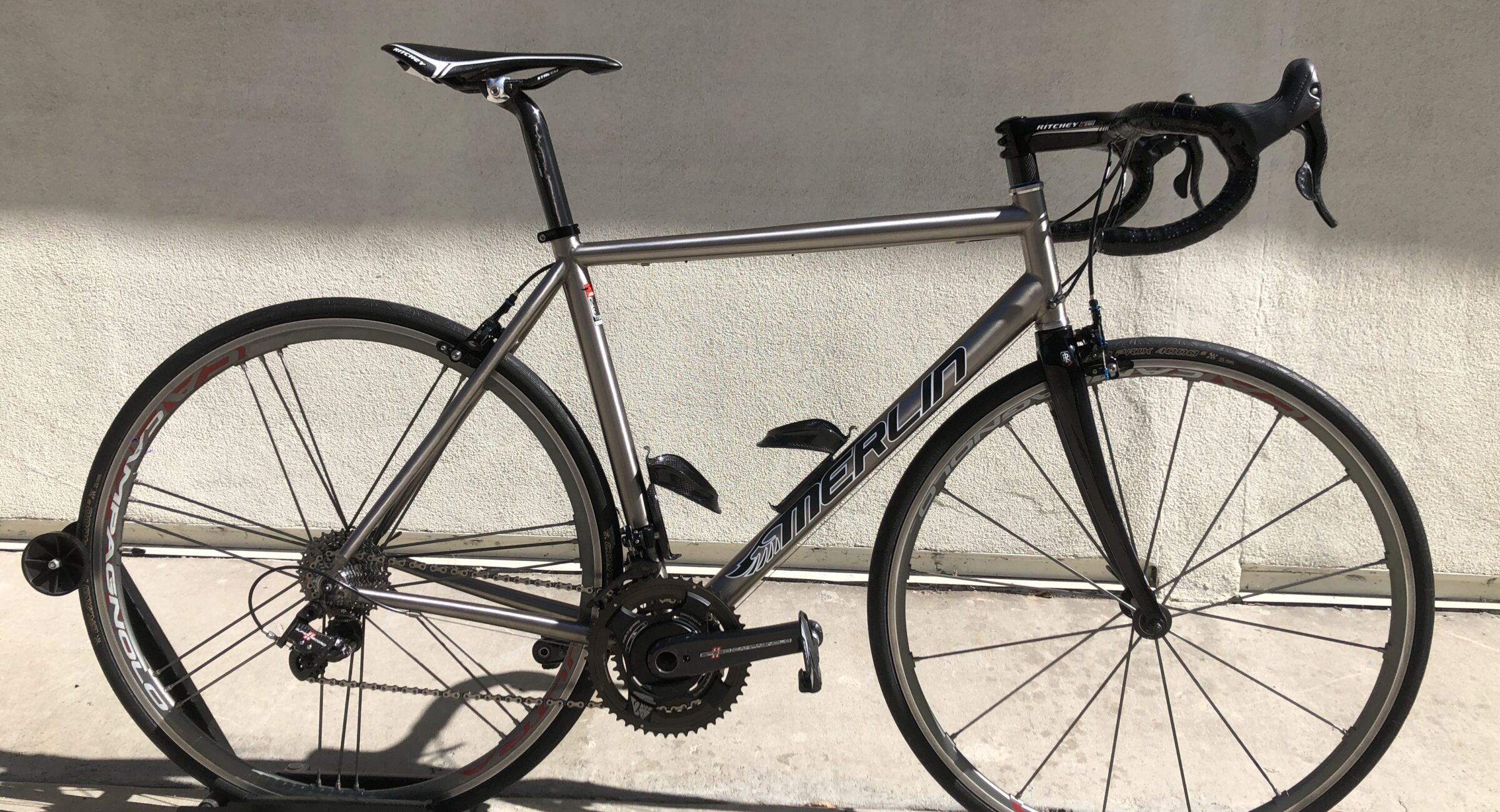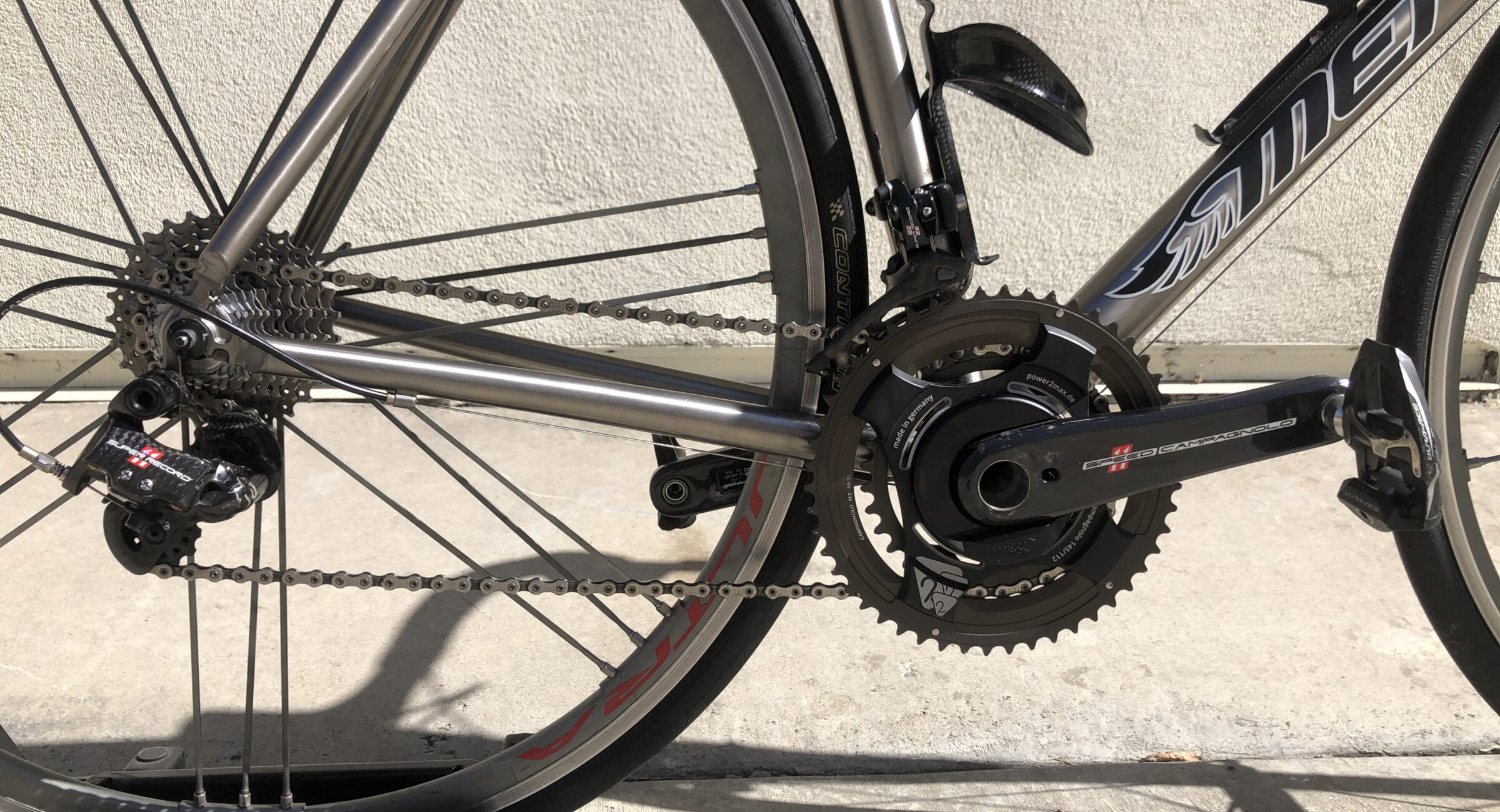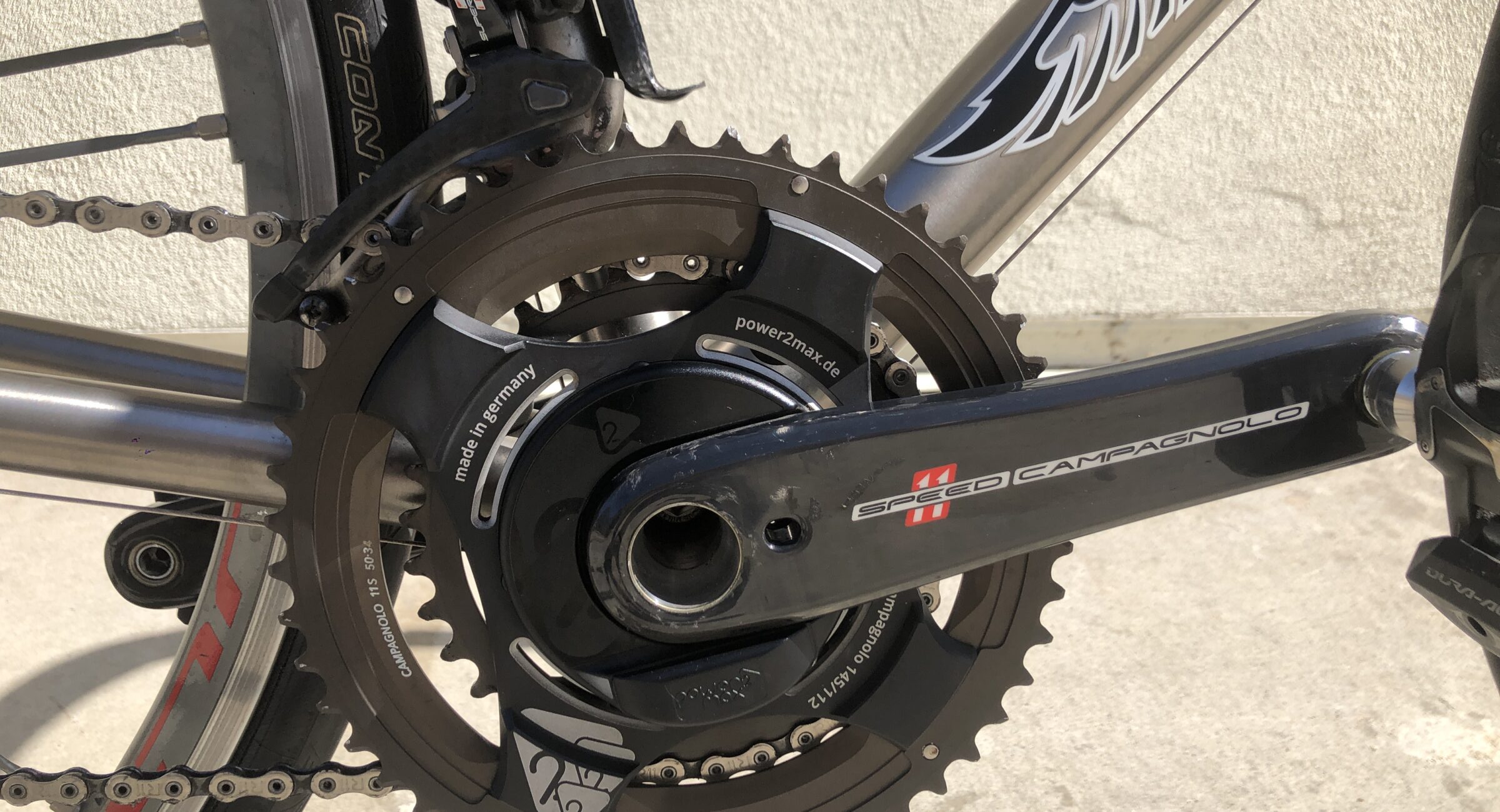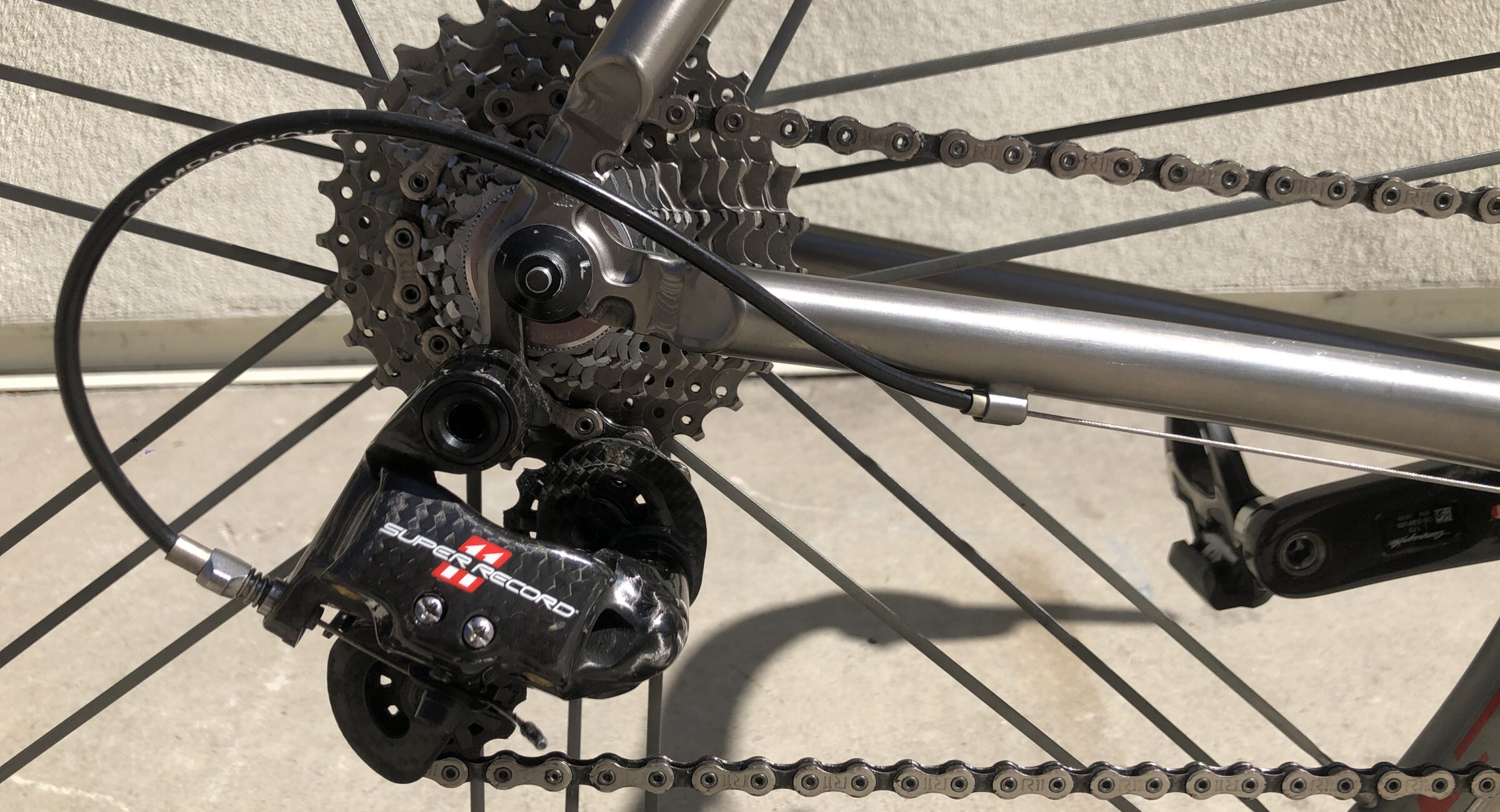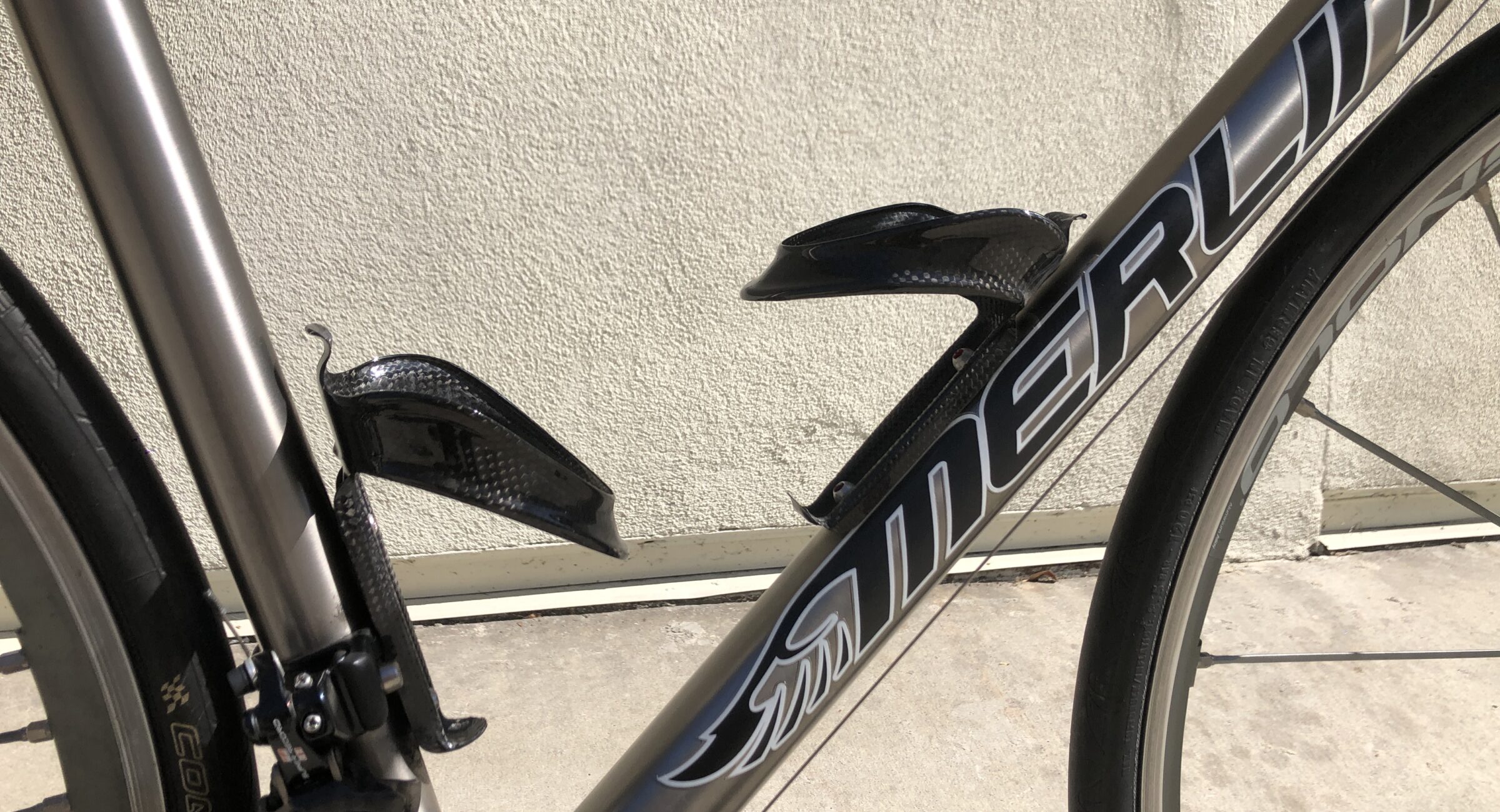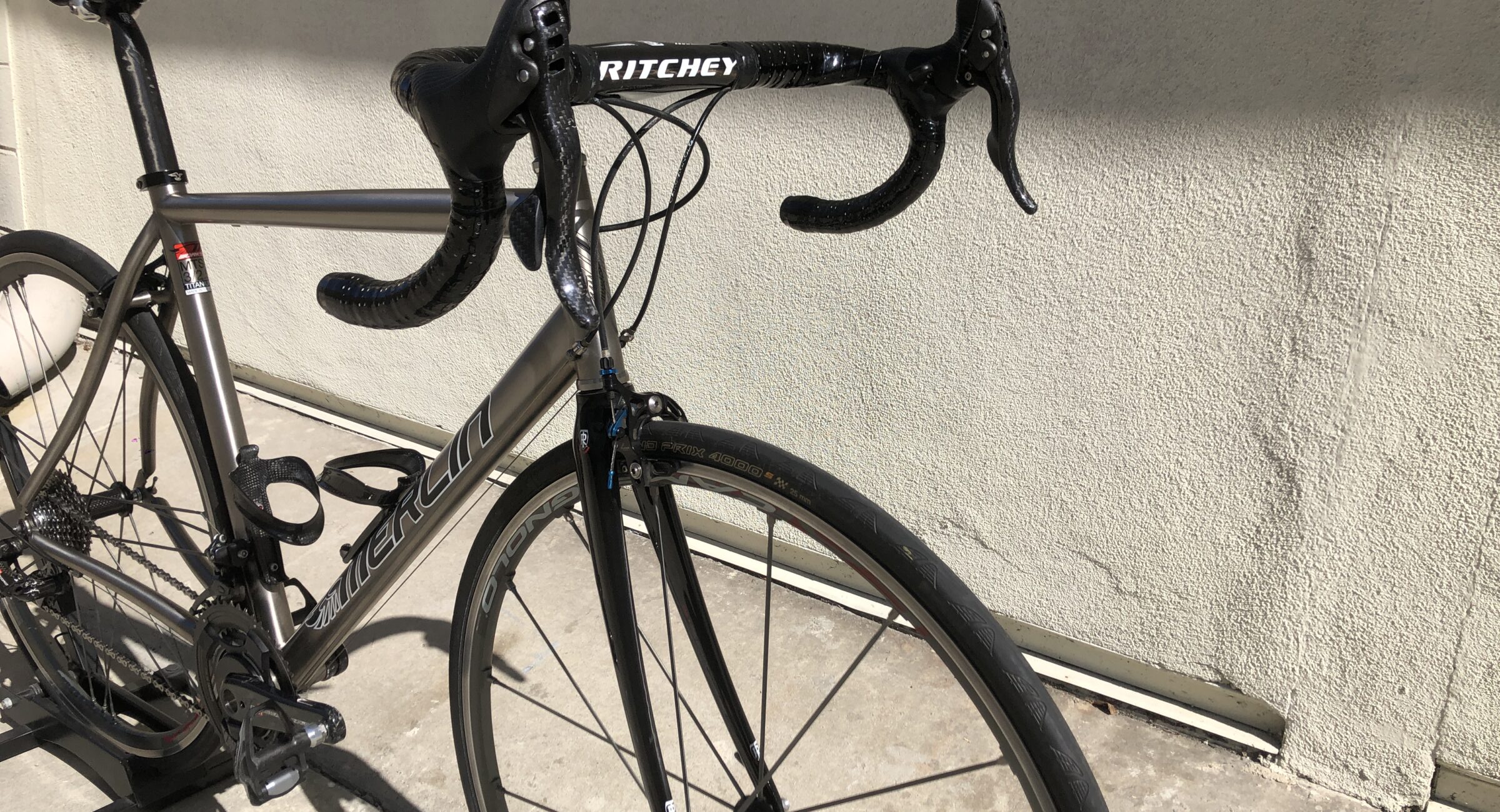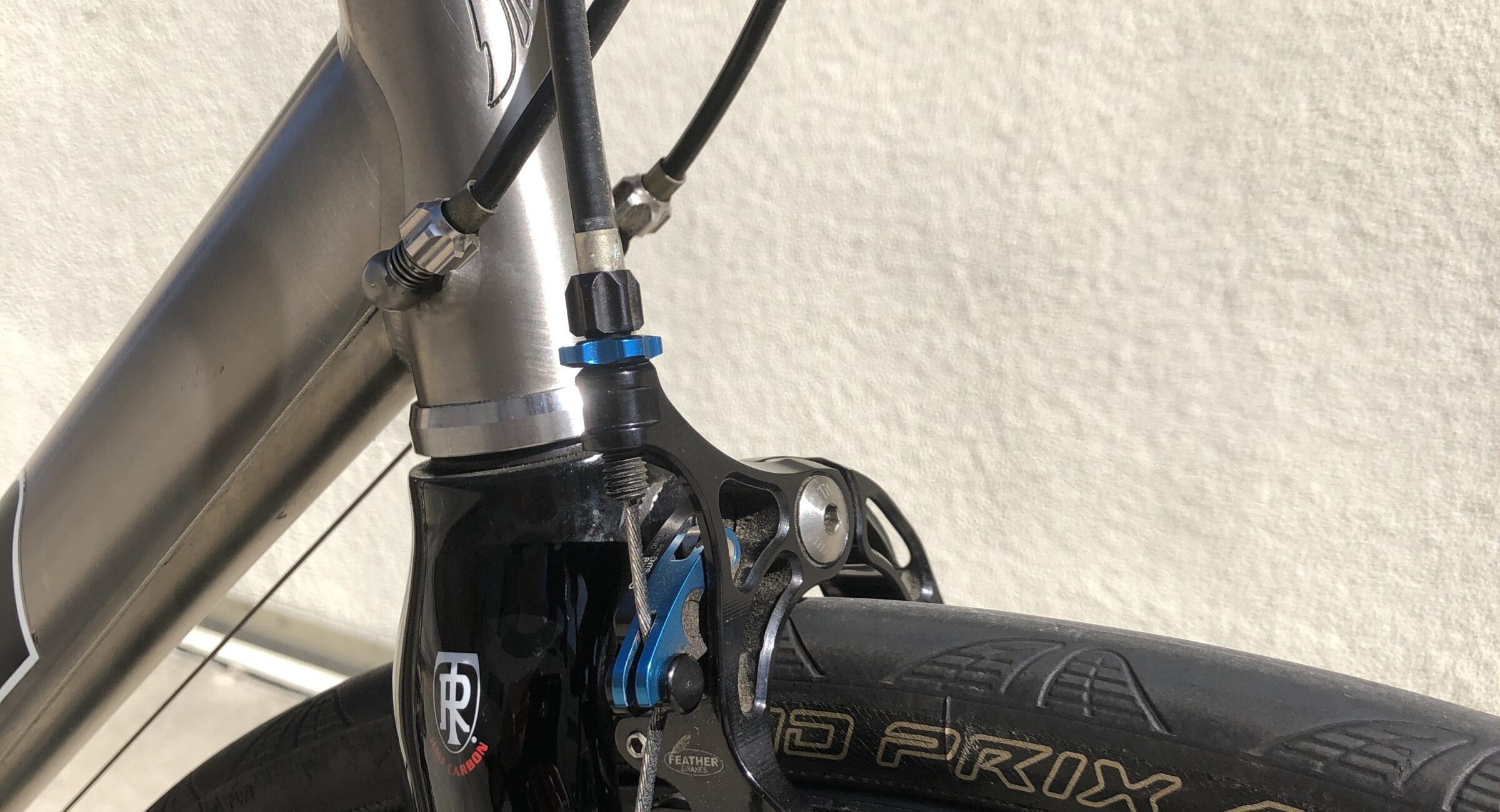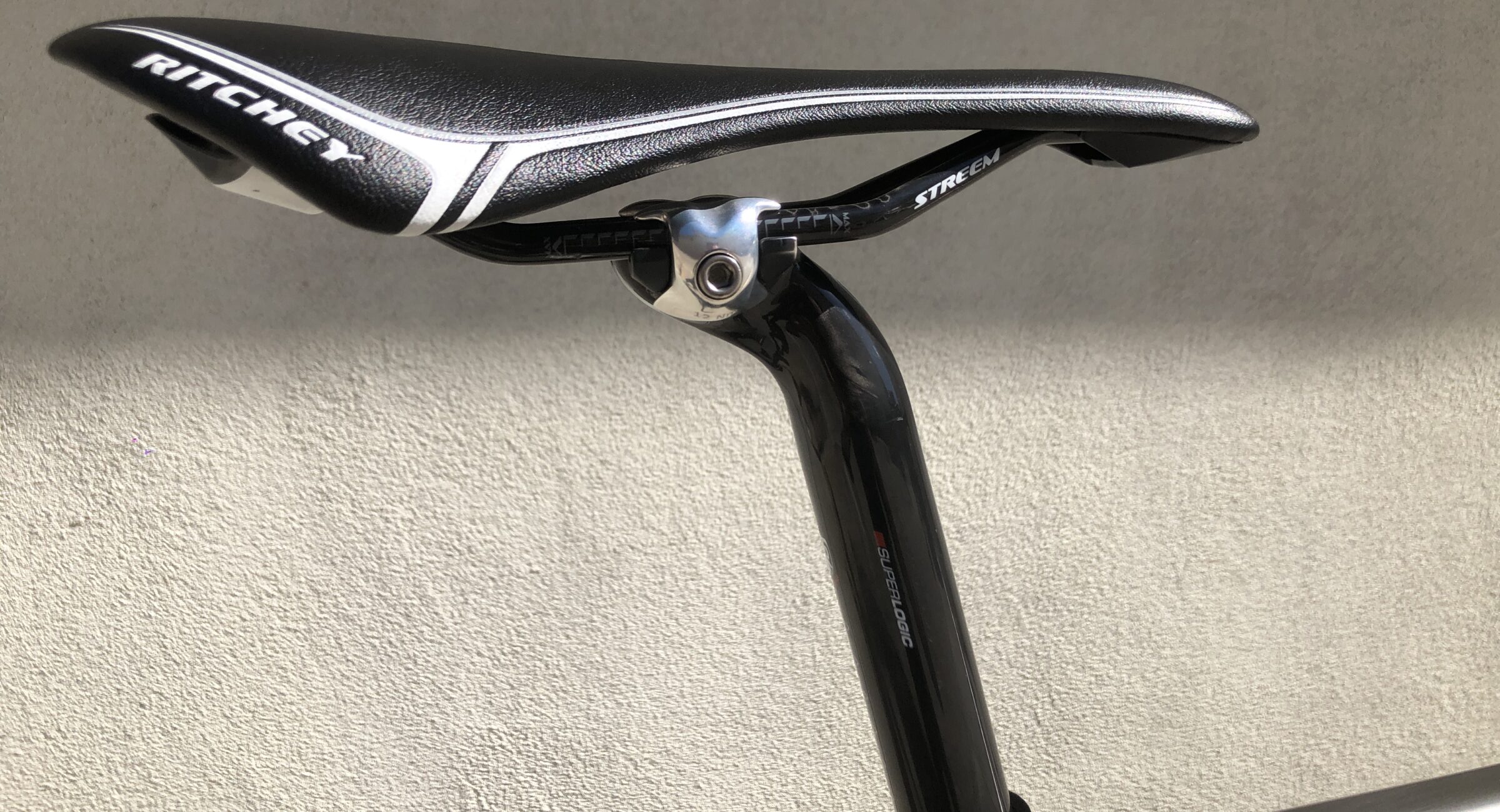 If you are looking for a Gran Fondo ready, American rocket, look no further! This bike is in excellent condition. It has very low miles and needs nothing but a new home. You will be hard pressed to find one in pristine condition like this one. This is one of the most beautiful titanium bicycles made. This bike was built with nothing but the finest components. This bicycle has less than 400 miles on it (total) and the Power Meter crankset has less than 20 miles! It is tough to find a bicycle with weld quality this nice, parts this eclectic and a ride so magical.
Frame: Merlin CR Titanium (57cm)
Fork: Ritchey WCS SL Carbon
Crankset: Power to Max / Campagnolo Power Meter 172.5   50x34
Front Der: Campagnolo Super Record
Rear Der: Campagnolo Super Record
Brakes: Feather Light Handmade Brake System
Headset: Crank Bros Cobalt SL (65 grams)
Cassette: Campagnolo Super Record 11-29
Chain: Campagnolo 11 Speed
Stem: Ritchey WCS 1 Piece Carbon (44cmx120mm)
Seatpost: Ritchey WCS SL Carbon
Wheelset: Campagnolo Shamal Ultra (ceramic bearings)
Saddle: Ritchey WCS Carbon
Tires: Continental GP4000
** Pedals shown are not included **
This bike is a trade in and has been completely gone through and tuned. It is ready to ride and needs nothing but a new rider. It is in pristine condition. We are a full service store so feel free to stop by and see us!
MSRP $9,499.99
Now $4,999.99
Waterford Precision Cycles 2800 Track Bike - Campagnolo Sheriff / Pista: 61cm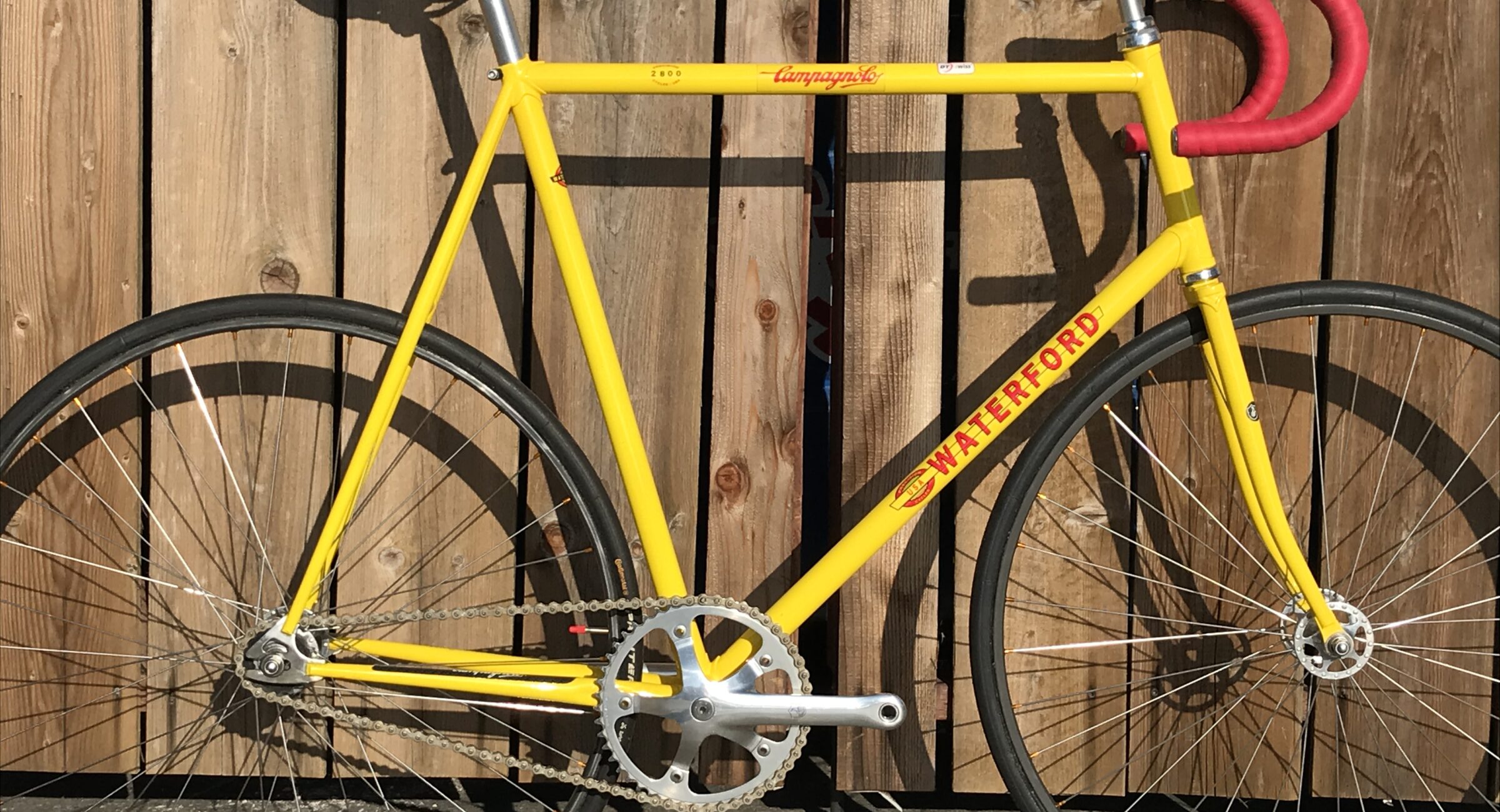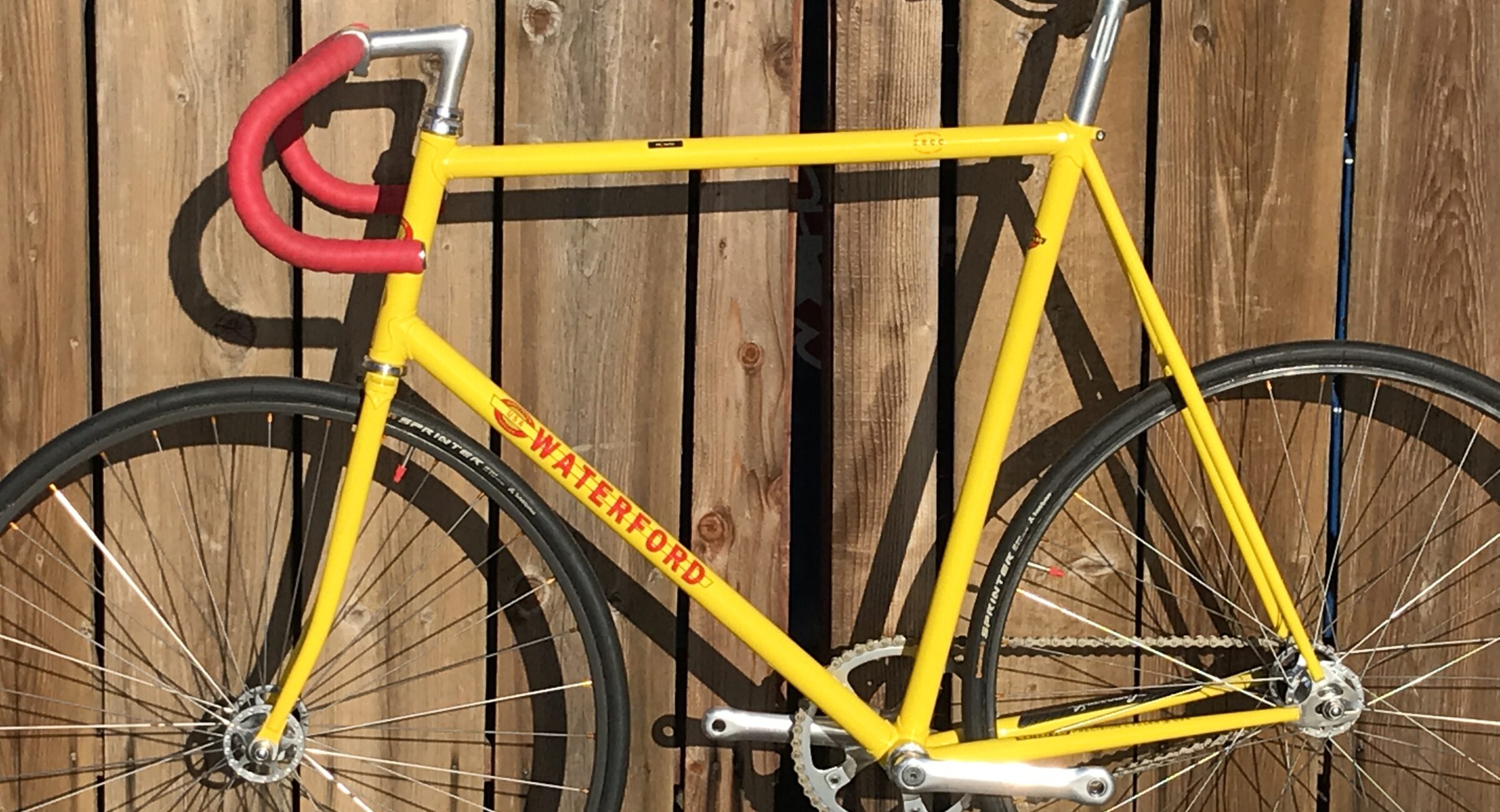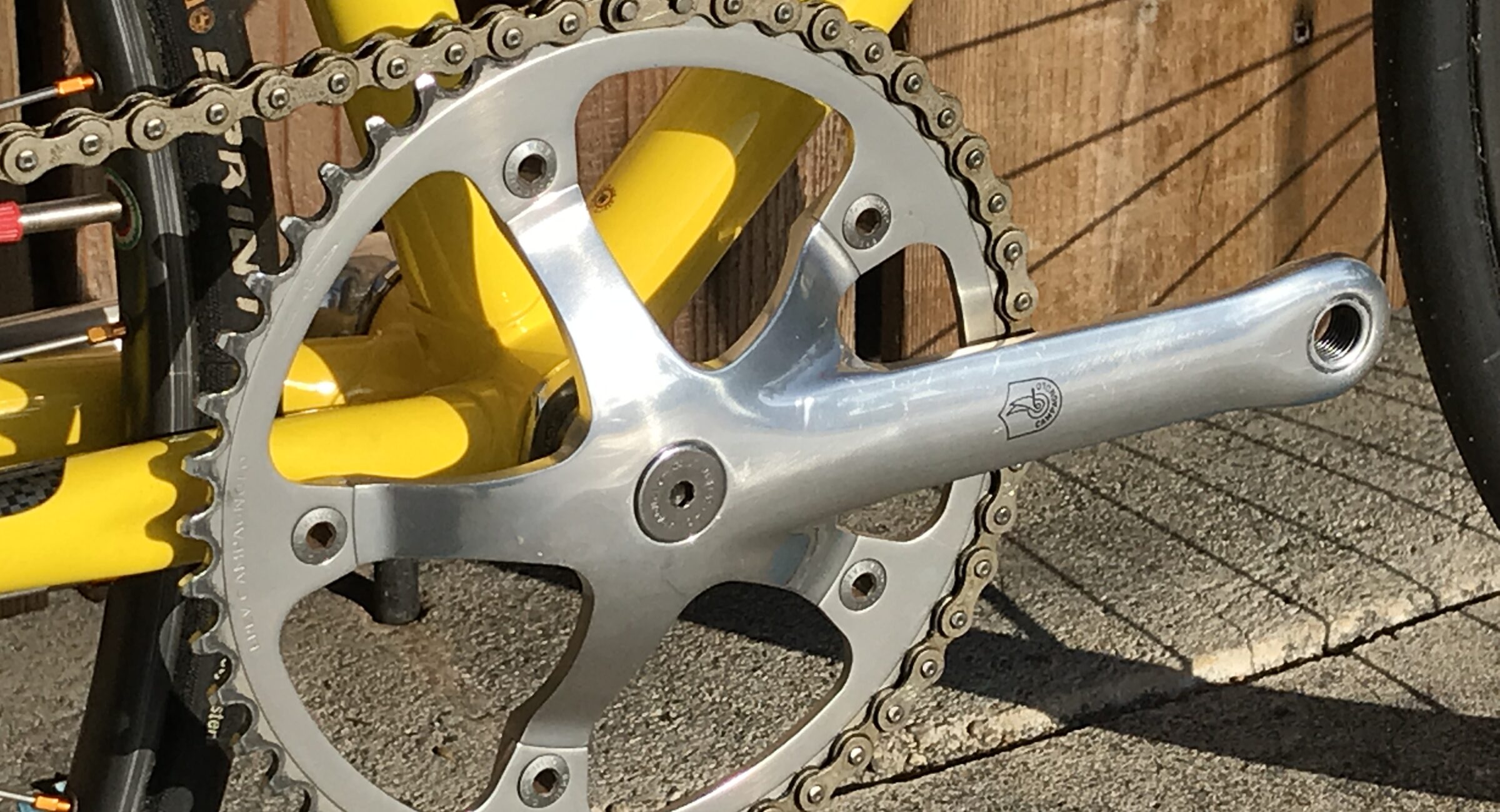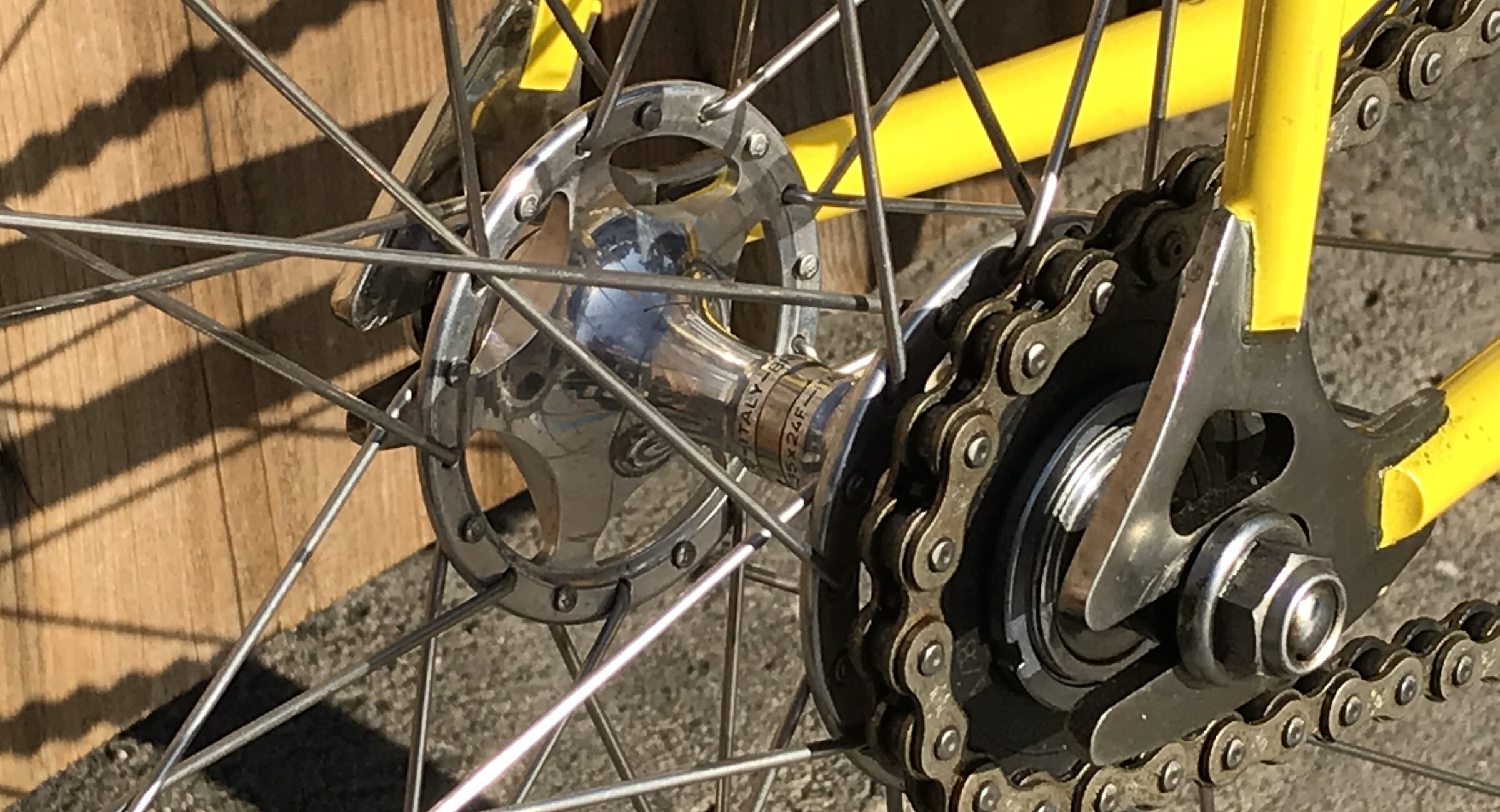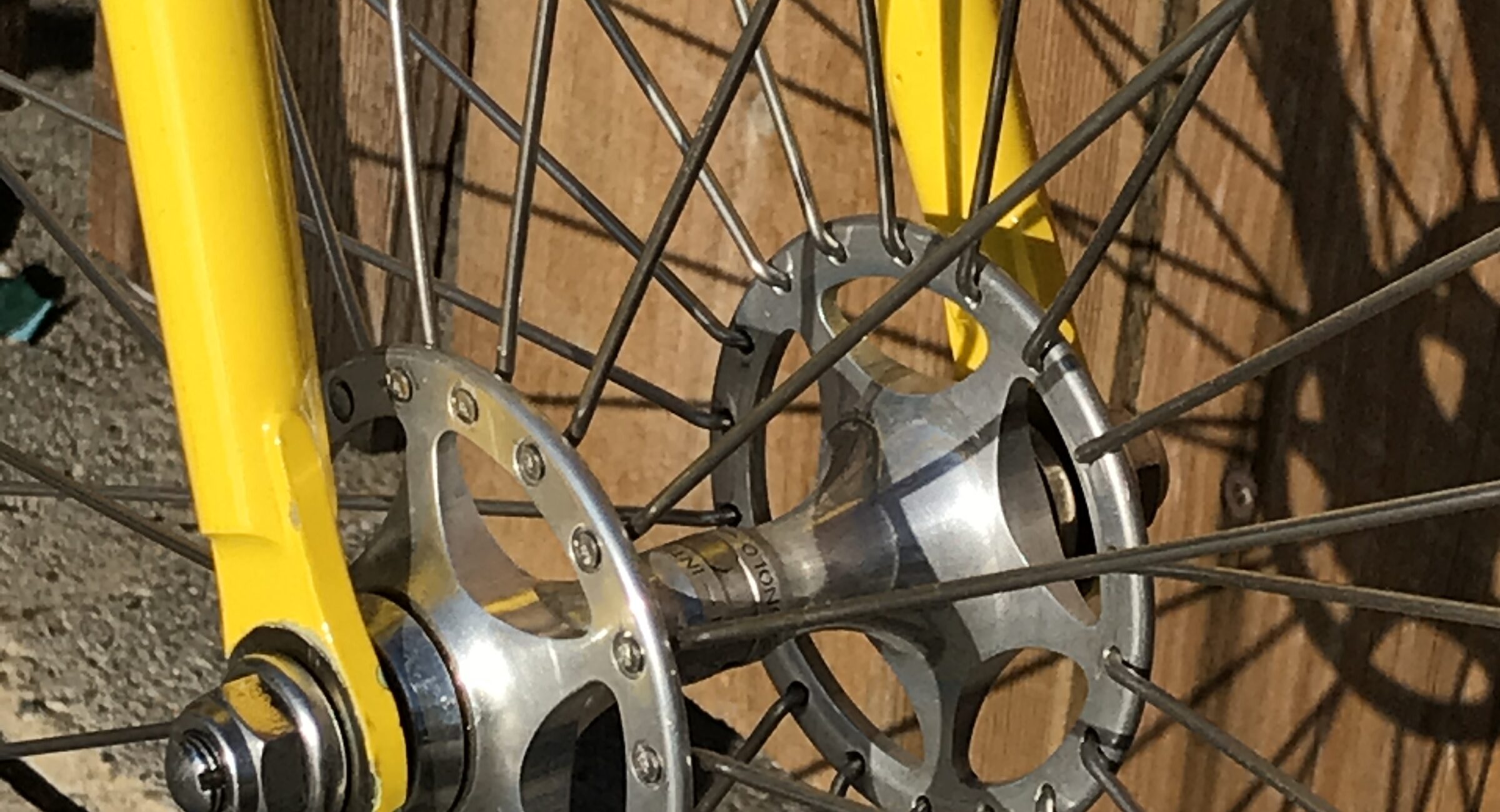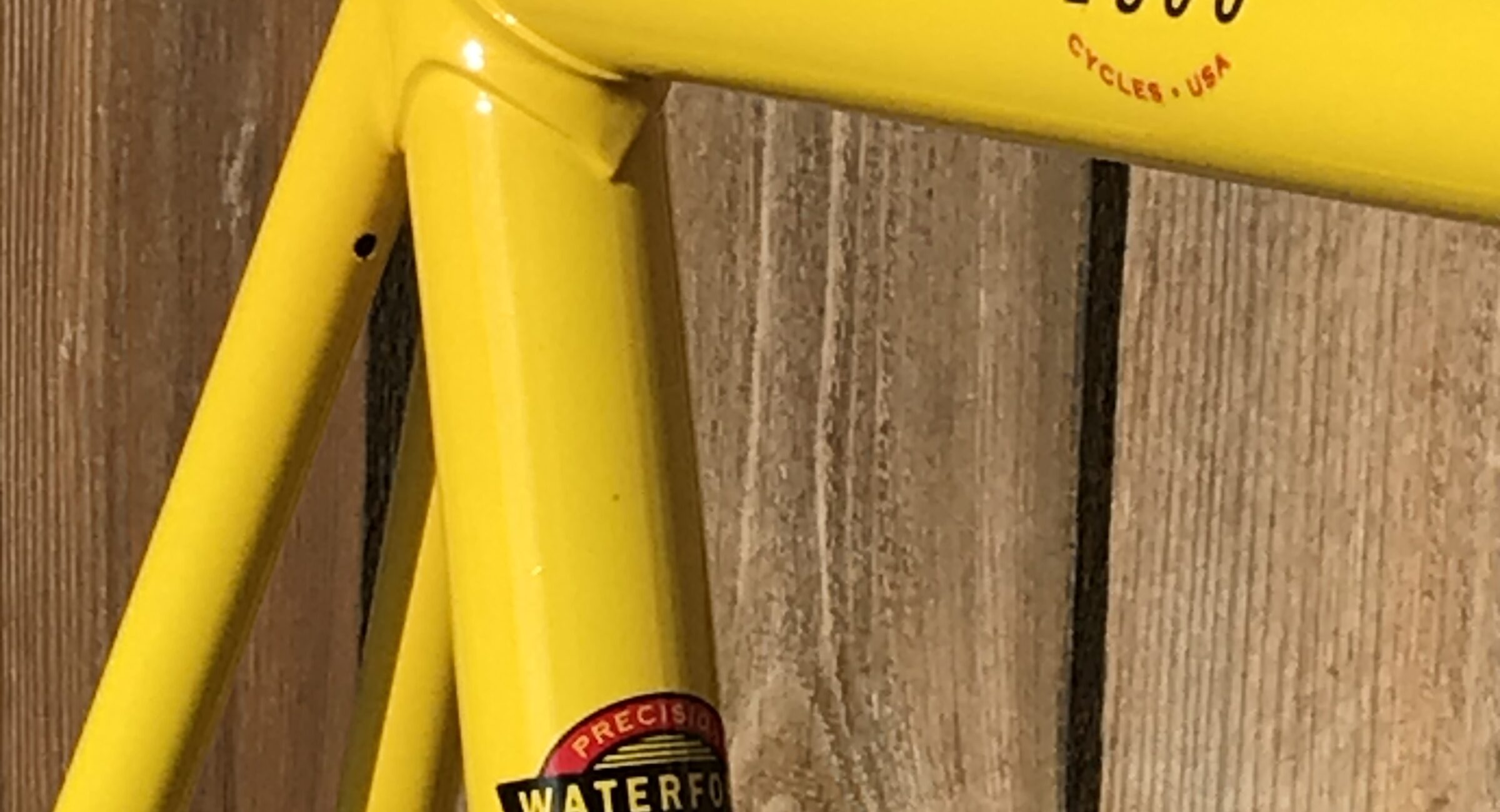 This 2008 Waterford Precision Cycles track bike is equipped with all of the best and original parts! From the Campagnolo Seatpost and Sheriff Pista hubs, to the Sugino 75 crankset and Cinelli track bar and stem this bike is ready for the velodrome! Please email or call us from our Contacts Page for more information!
Asking Price: $1,699.99
Bianchi Pista 2005 Concept Track Bike: Sz 59cm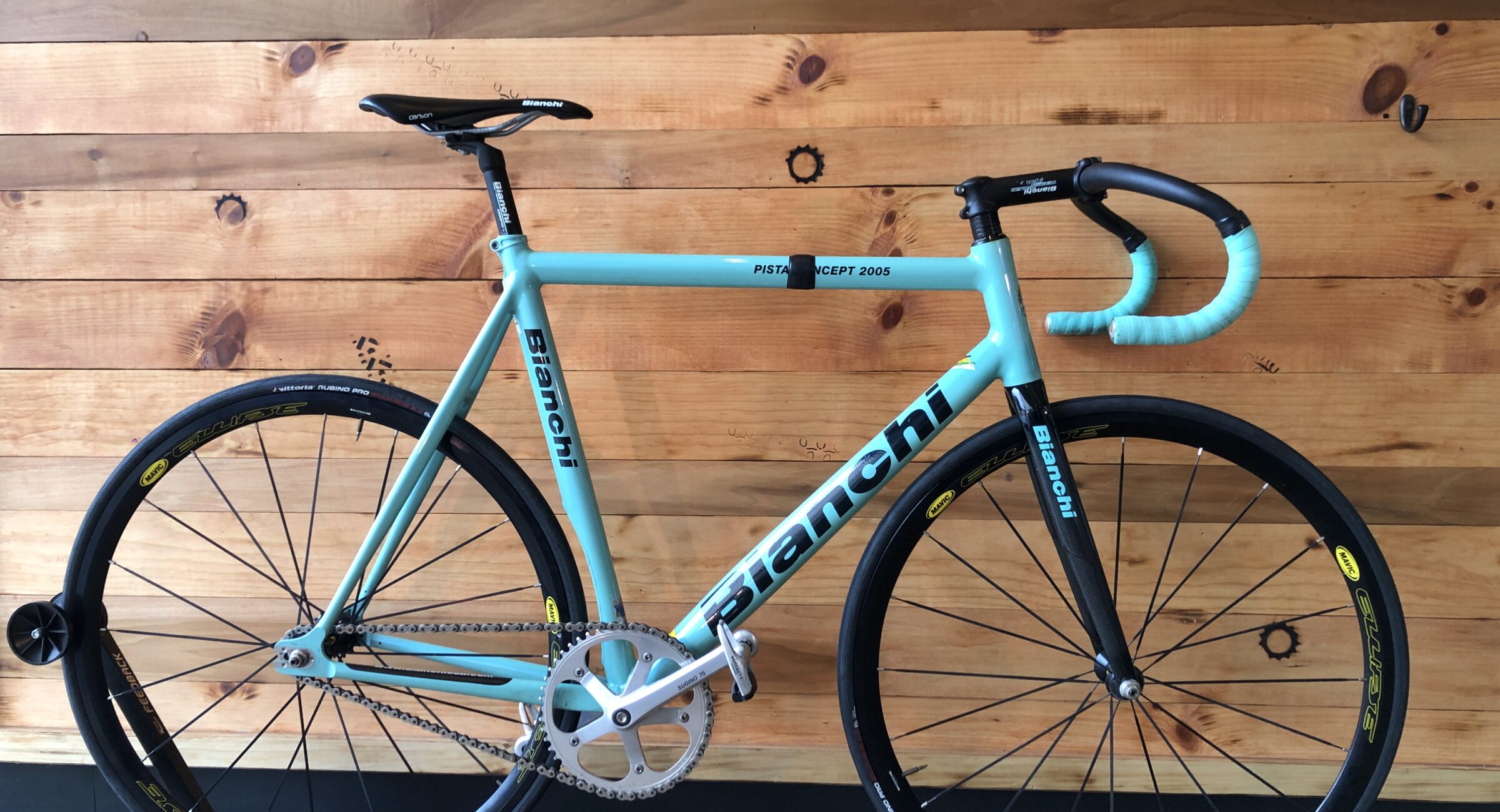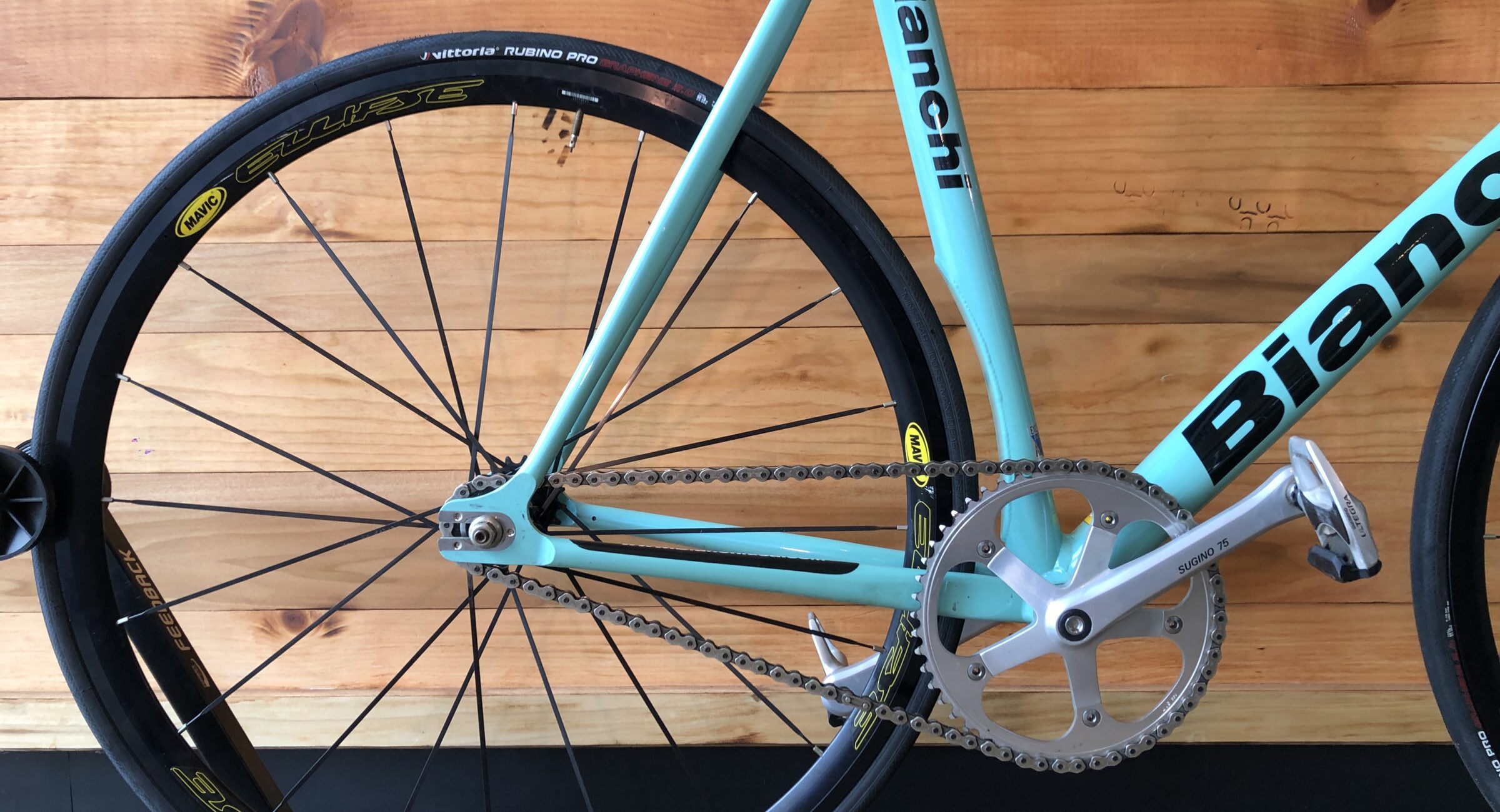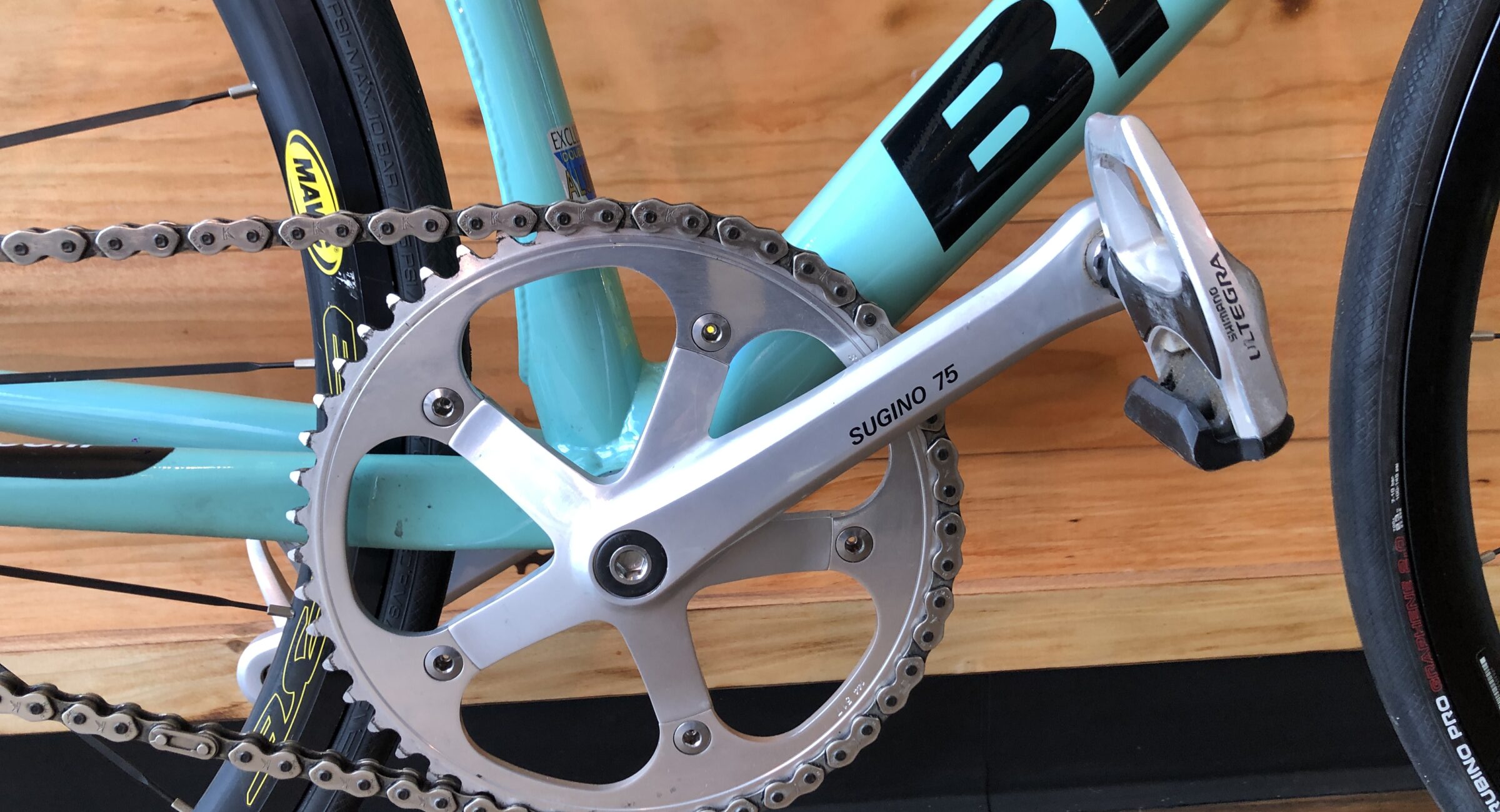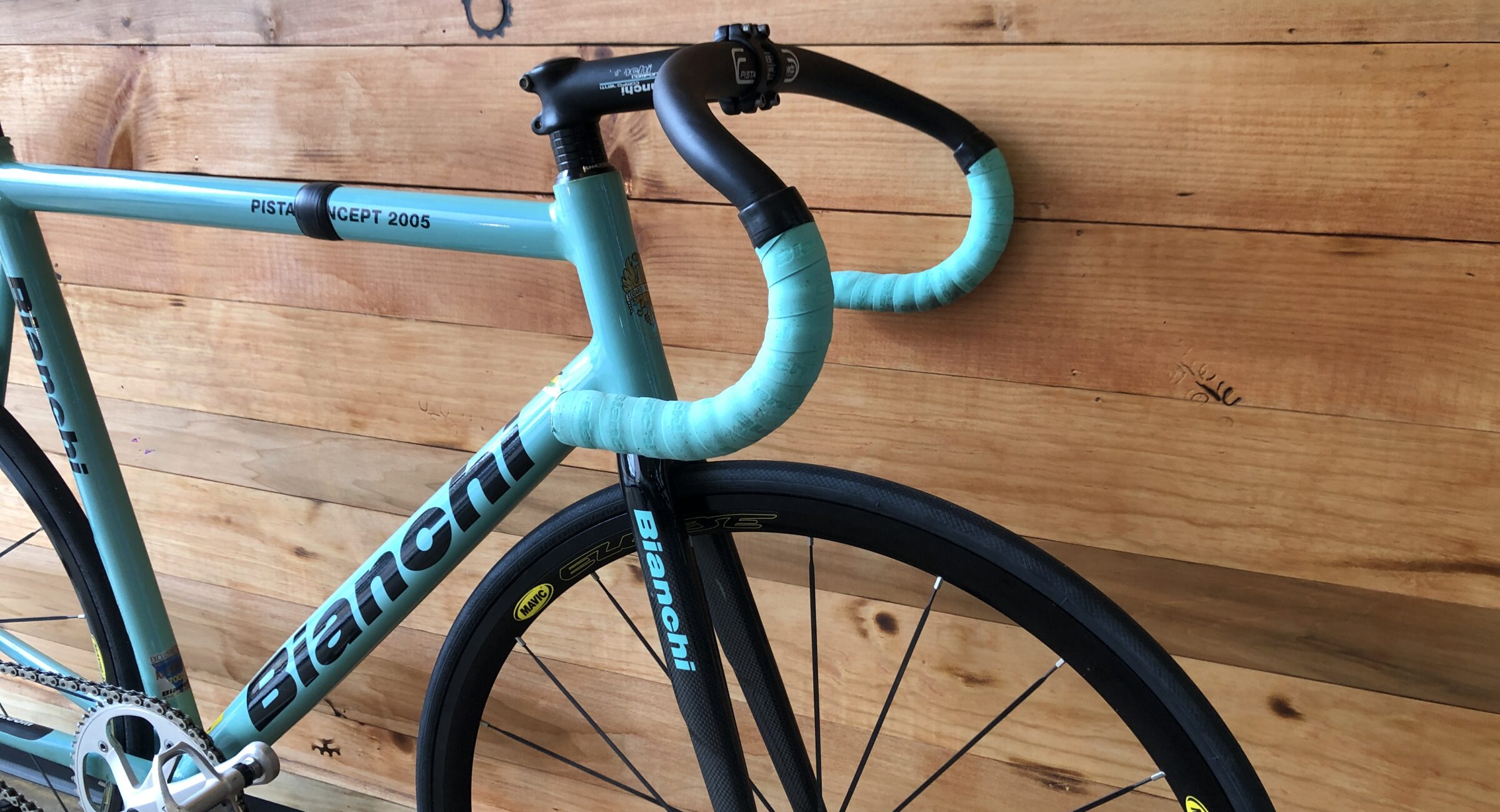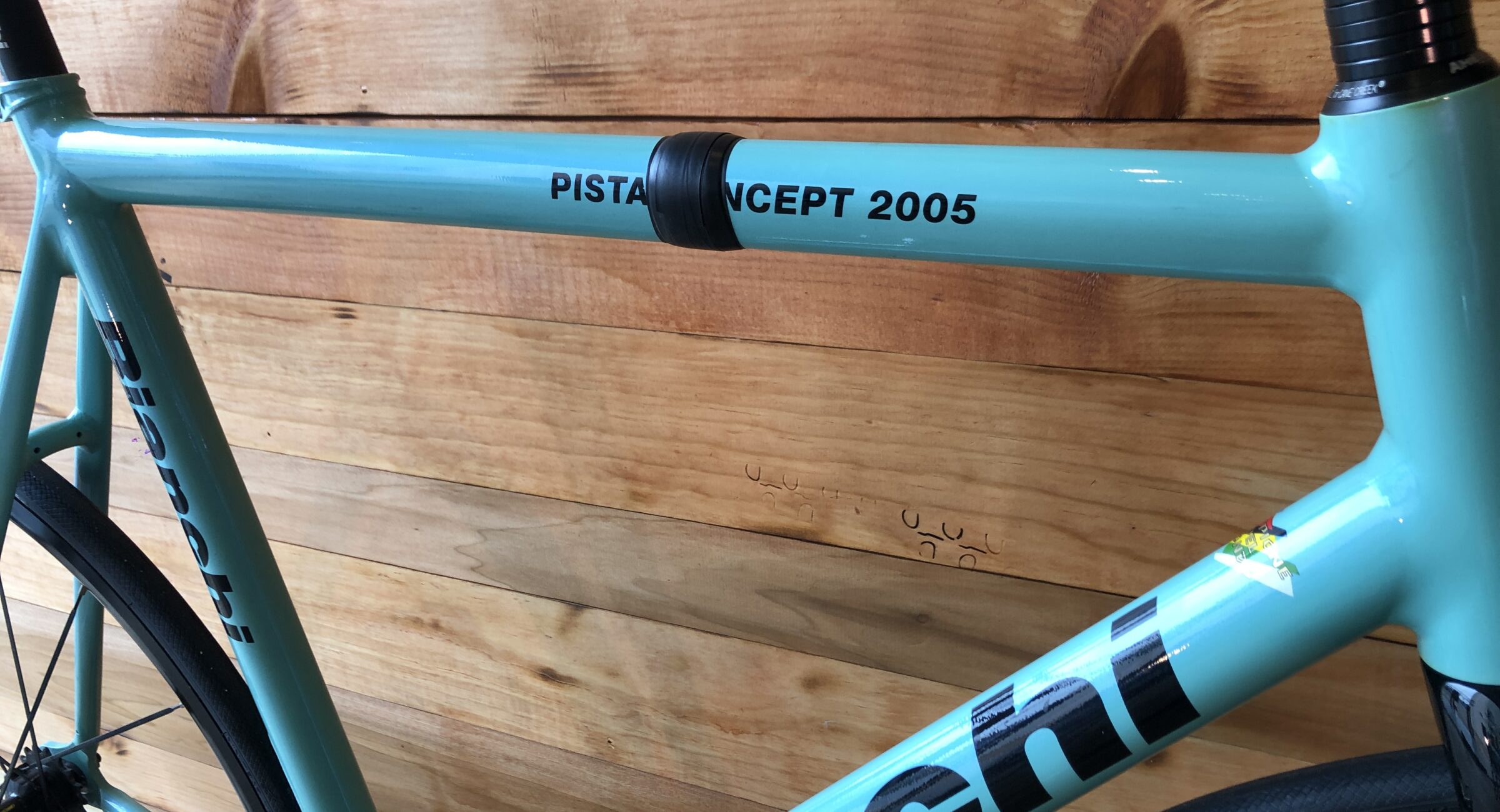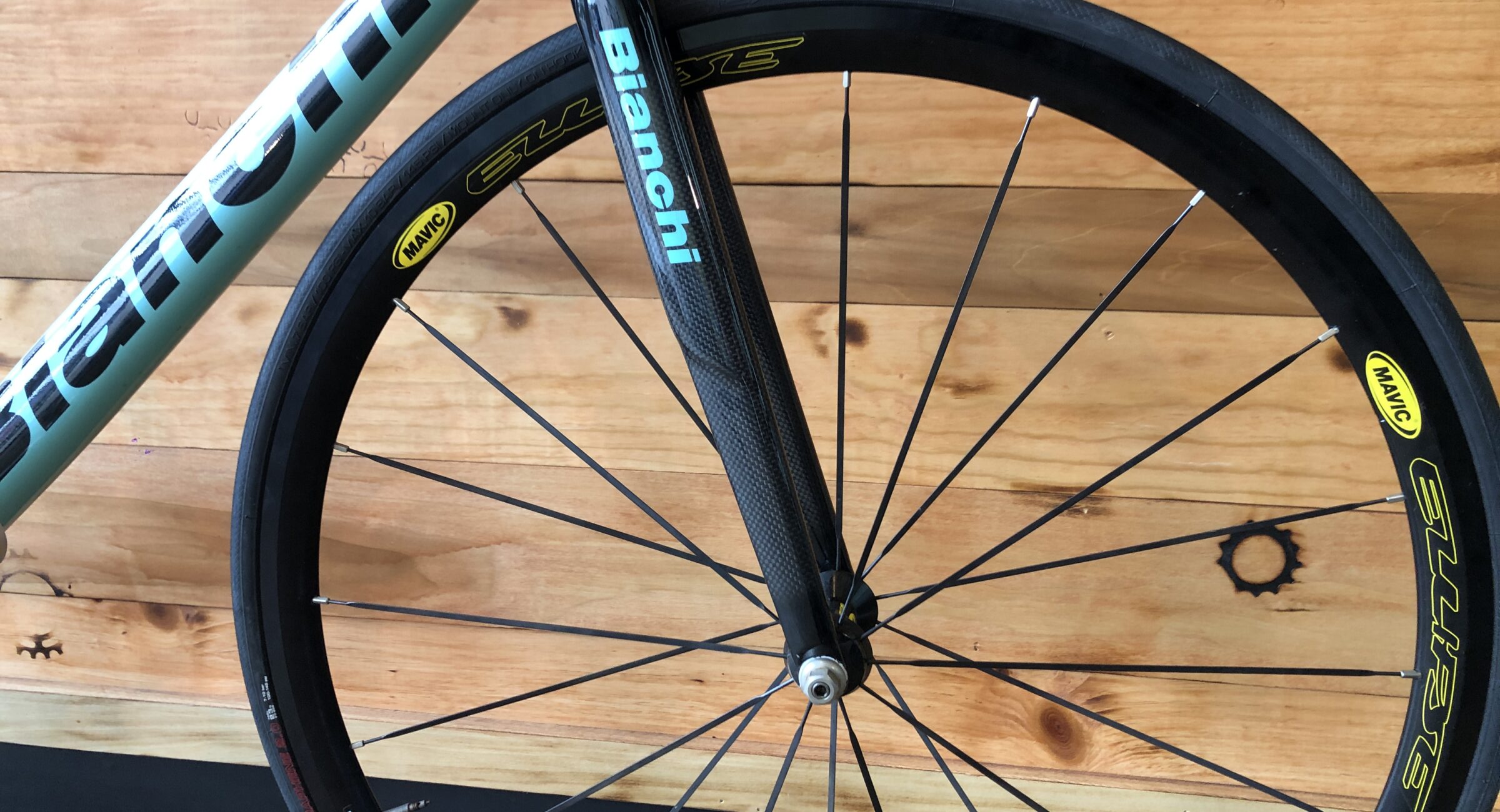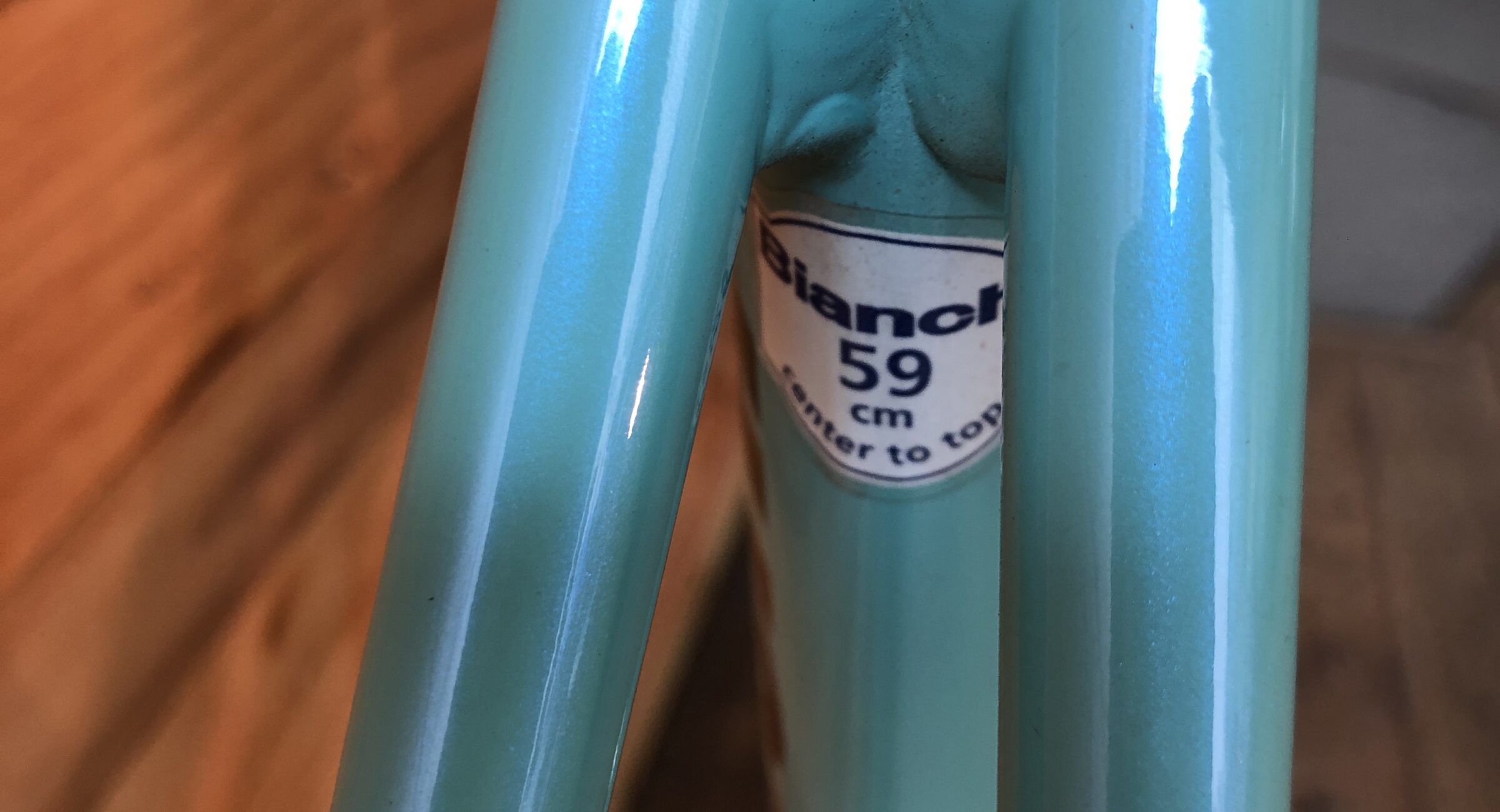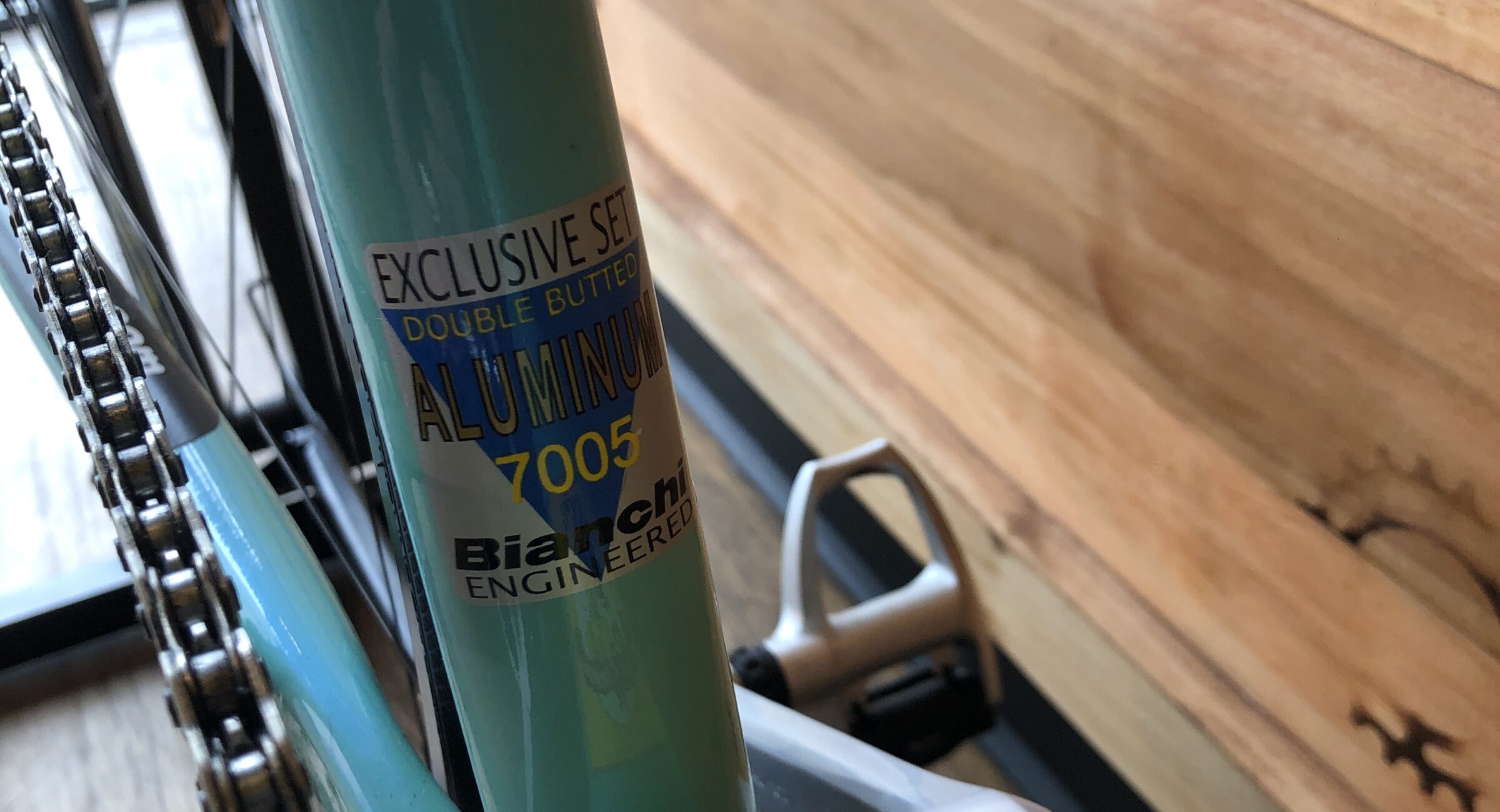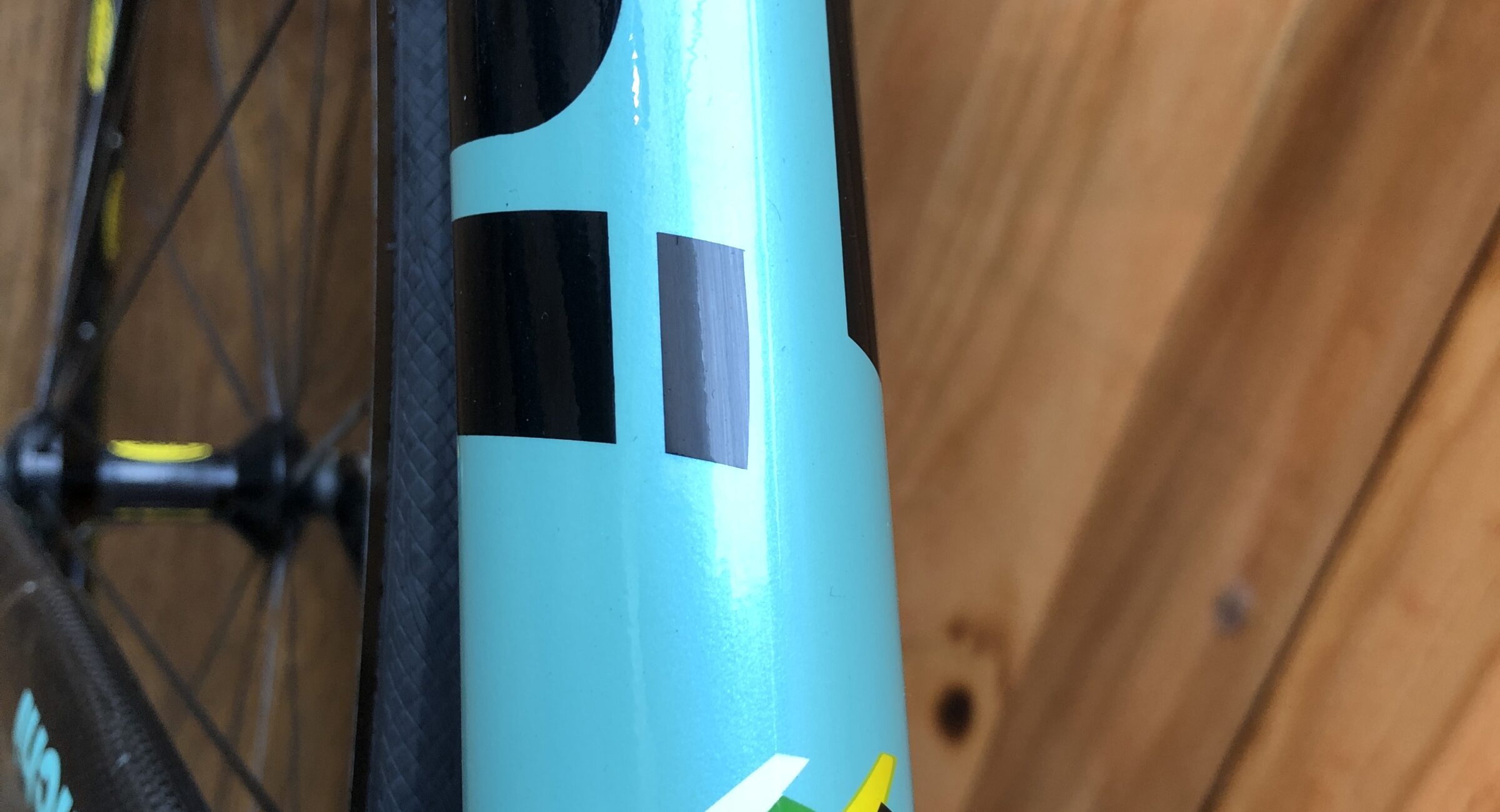 This bike is in excellent condition. It has very low miles and needs nothing but a new home. You will be hard pressed to find one in pristine condition like this one. Bianchi Pista Concept. This is a track bike, not a single speed, no provisions for brakes. Bike was built and barely ridden, and now it is ready for a new home. It is in truly amazing like new condition. Parts spec is top notch and ready to ride/race. This bike would cost a lot more to build with these components. I will include the Shimano Ultegra Pedals as pictured.
Frame: Bianchi Pista Concept . - 57cm
Fork: Bianchi Pista Carbon
Crankset: Sugino 75 - 170mm
Handlebar: Deda Pista 40cm
Stem: Bianchi 130mm
Seatpost: Bianchi
Wheelset: Mavic Ellipse Track
Tires: Vittoria Rubino G2 (brand new)
Saddle: Bianchi Carbon
Price: $1749.99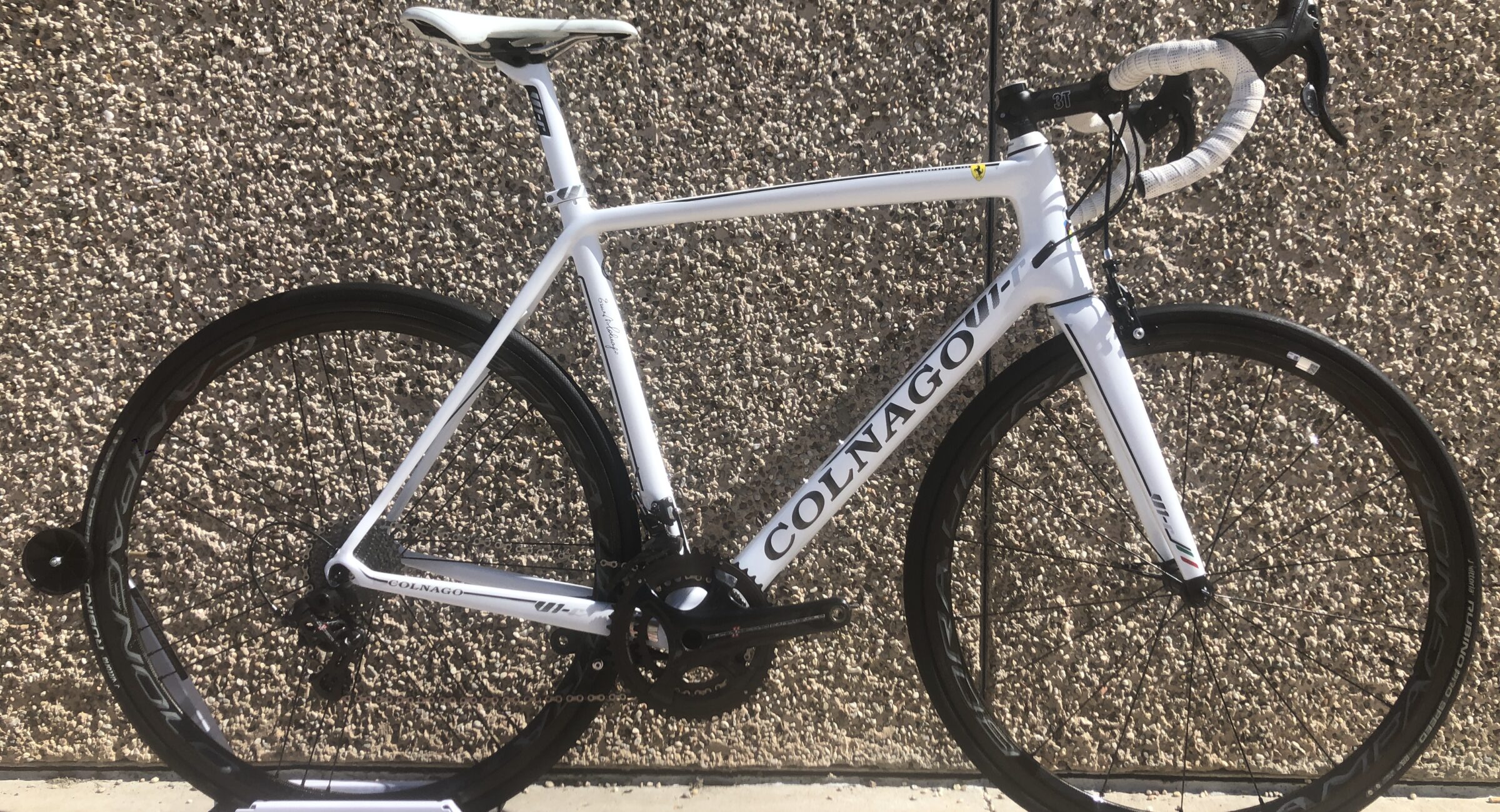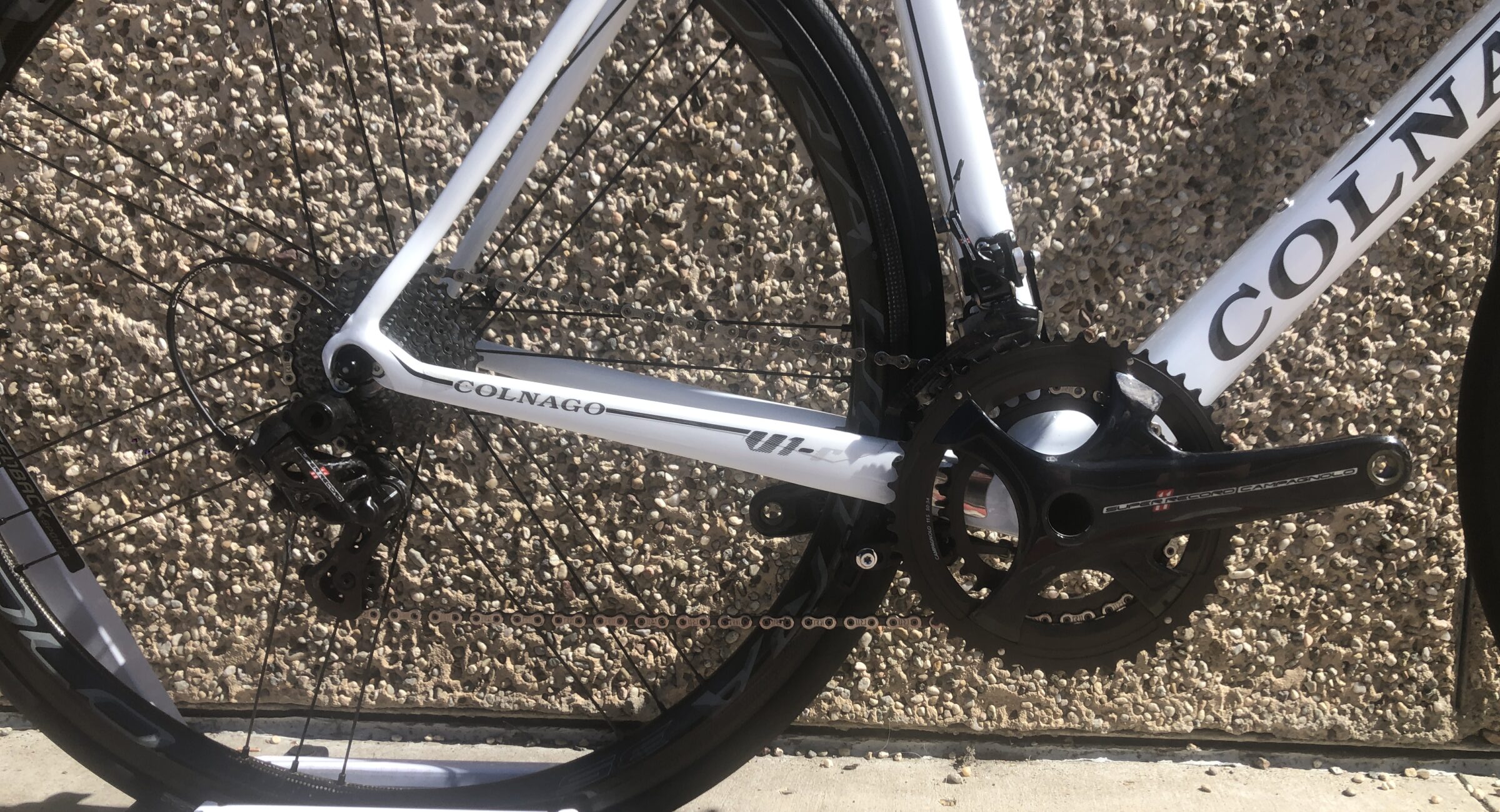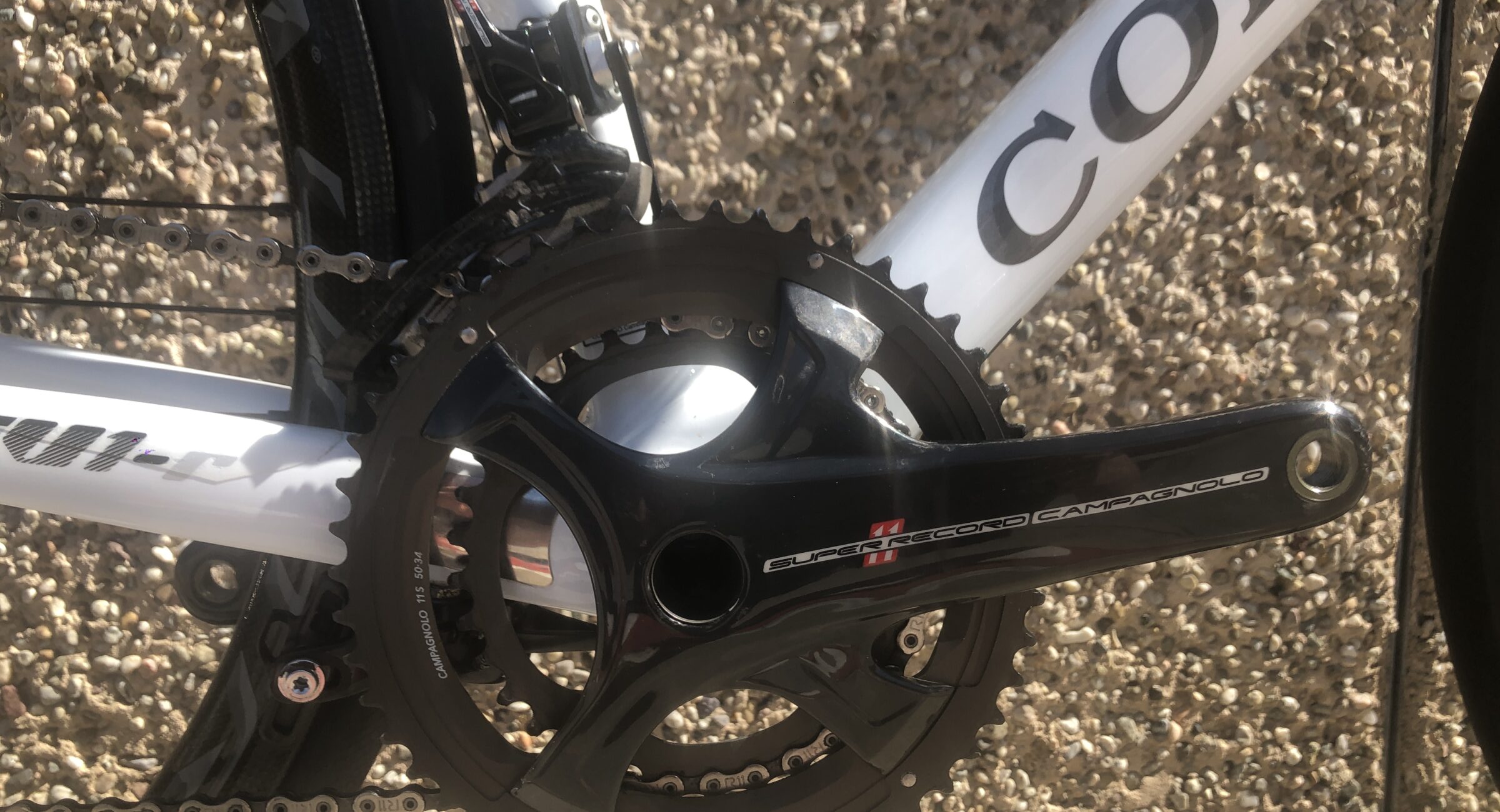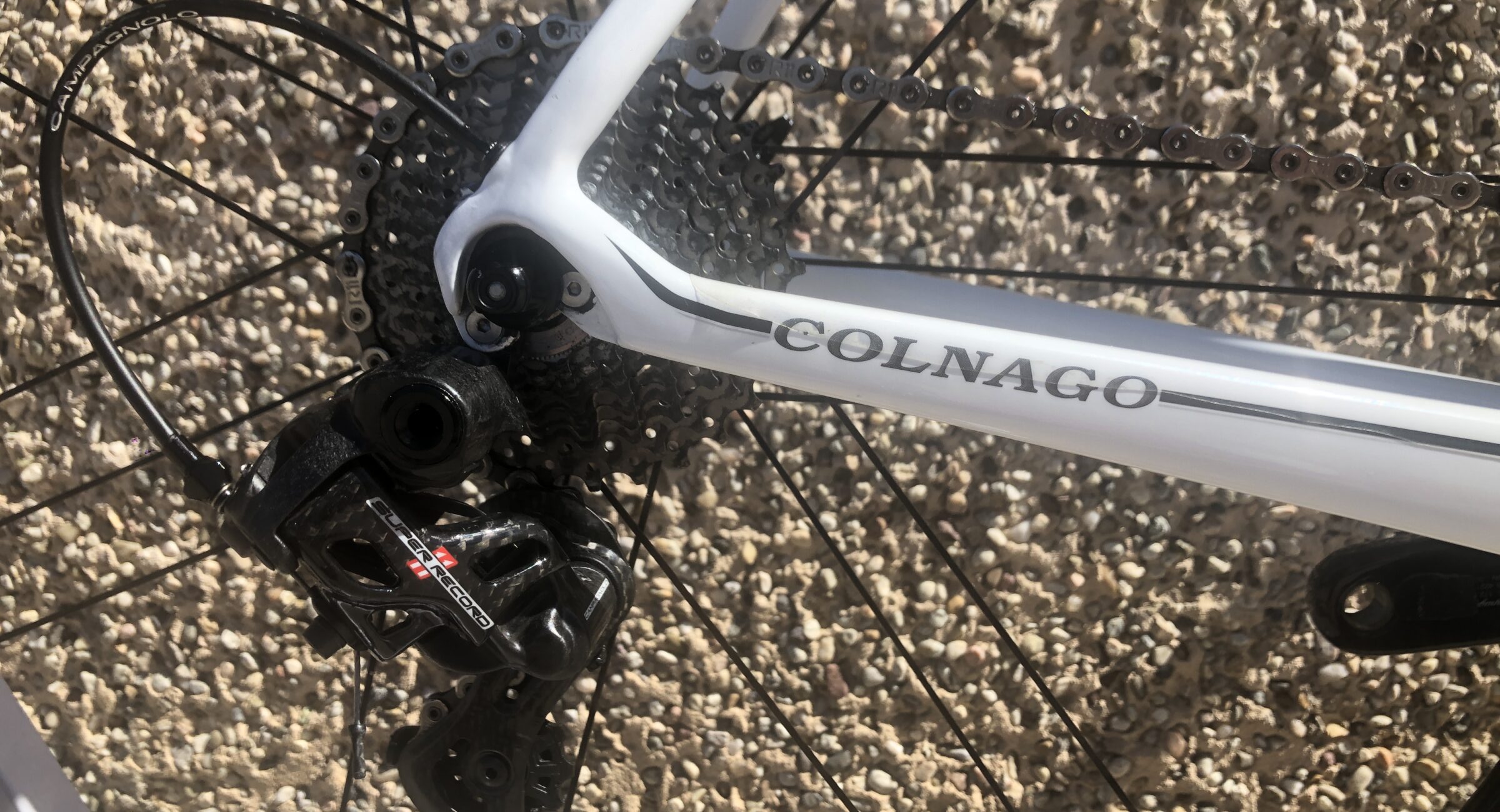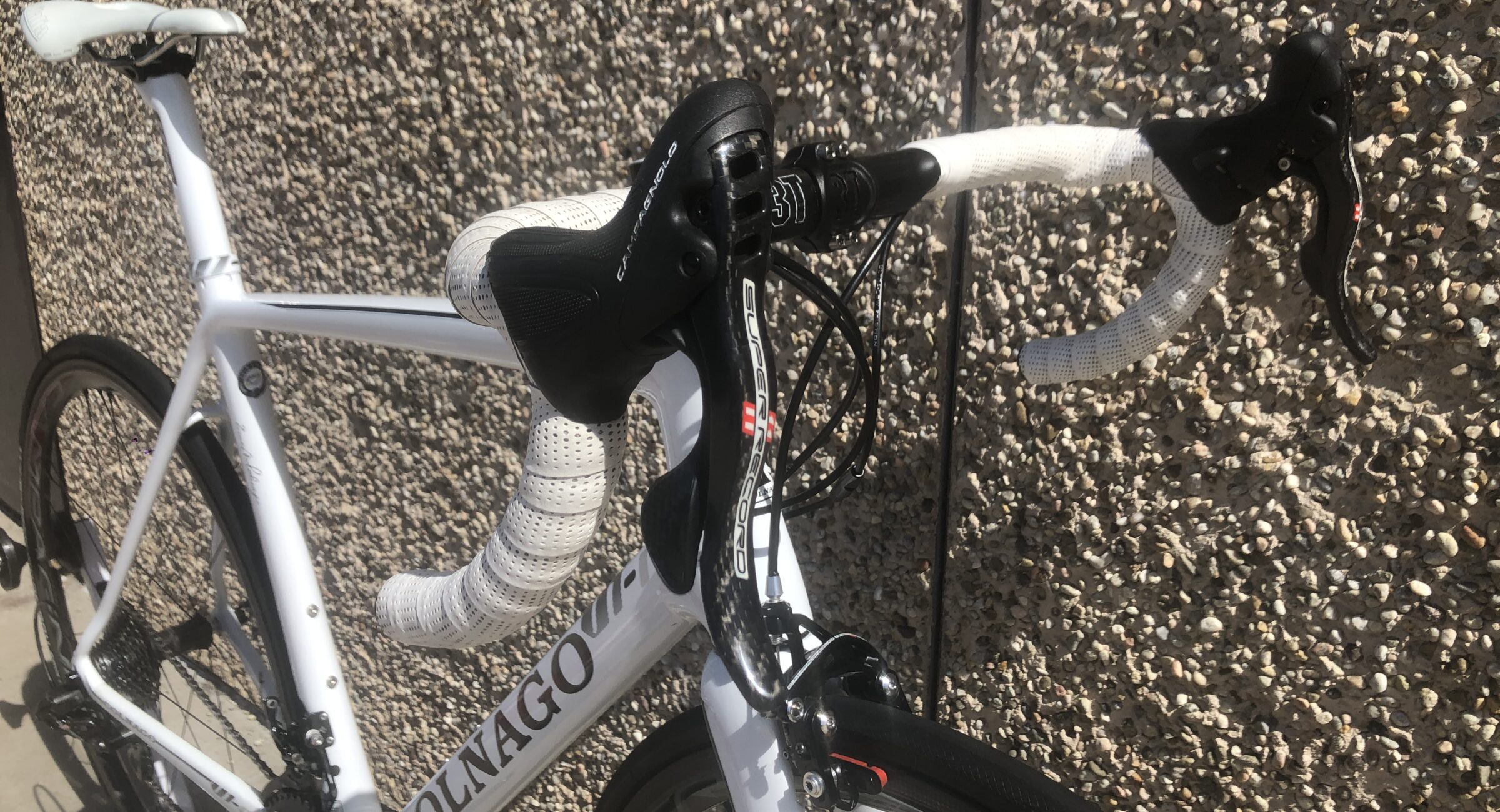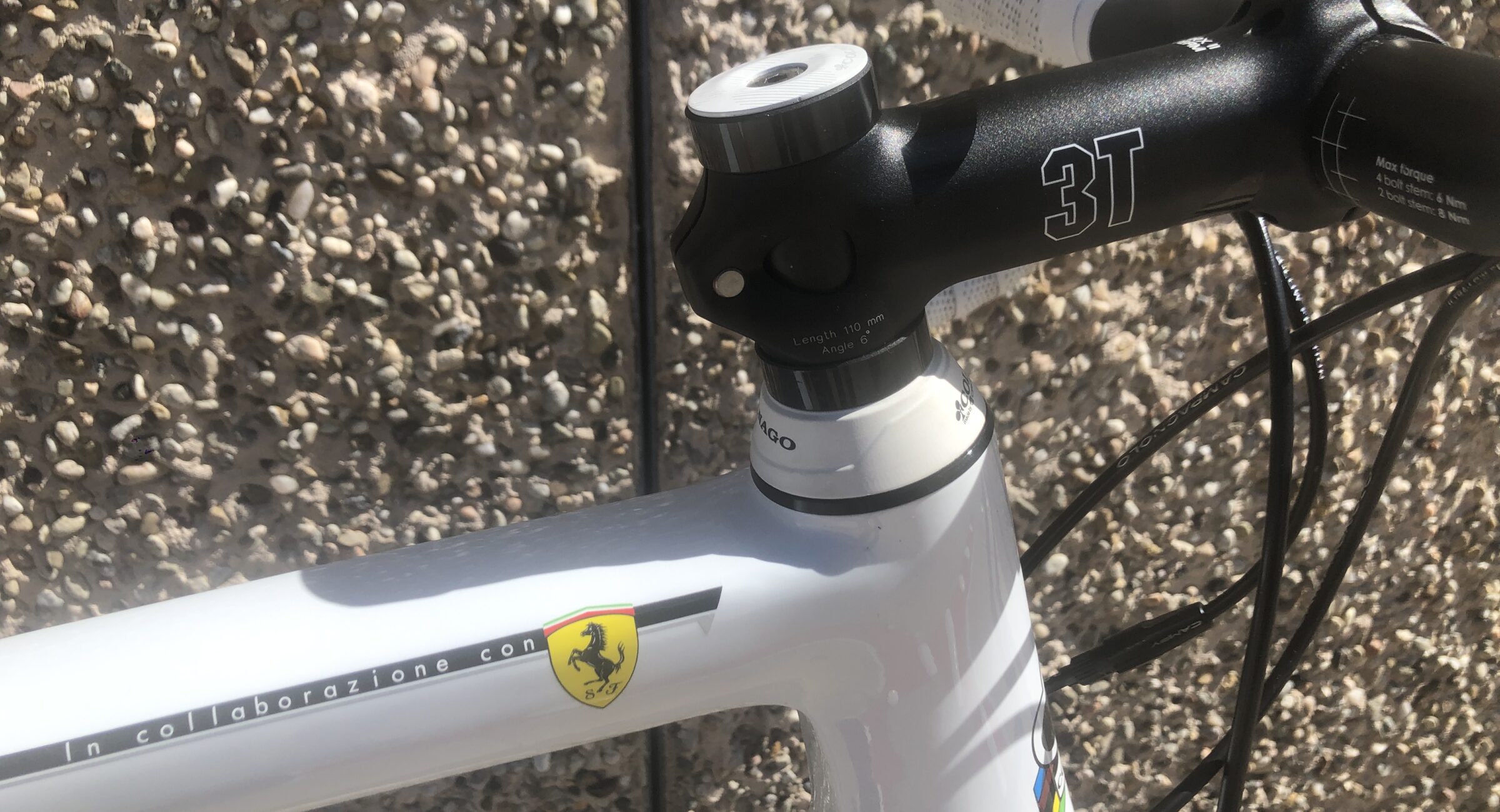 This Campagnolo Super Record equipped Colnago V1-R is in great condition and ready to propel you down the road with Ferrari like charisma. For a bike created in collaboration with Ferrari, it should be no surprise that the V1-R is a fast bike designed with aerodynamics and weight in mind. That means a frame and fork that have been optimized in a wind tunnel, while the 835g frame weight is also rather impressive. Please email or call us from our Contacts Page for more information!
MSRP $10,999.99
Now $3799.99
Pinarello Custom TT - Sz: M/L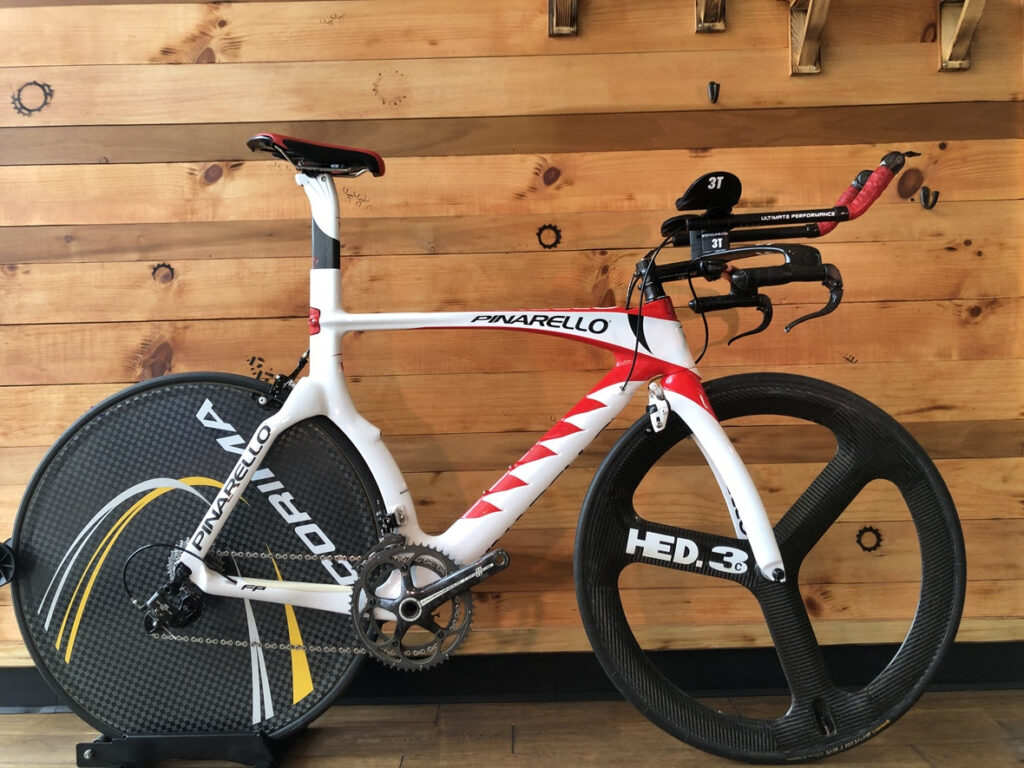 A true Italian stallion! Built with no compromise for one thing, speed. This bike is a top notch race bike ready for a new rider and in excellent condition. This Pinarello Graal is in as new condition. Parts spec is top notch and ready to ride/race. This bike would cost a lot more to build with these components.
MSRP $9999.99
Now $4299.99
Super Rare Miyata Team Titanium With Rare Titanium Fork: Sz - 58cm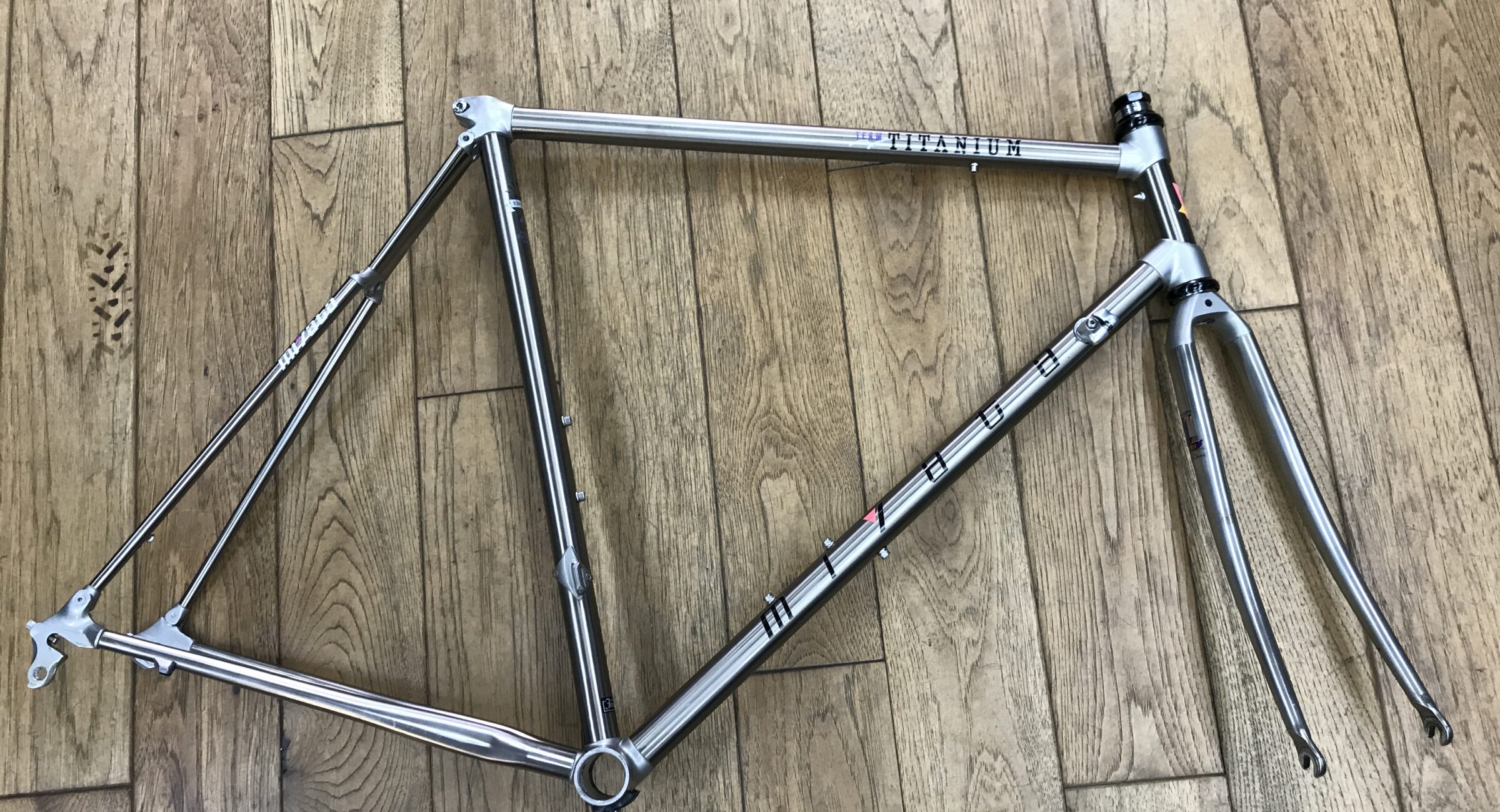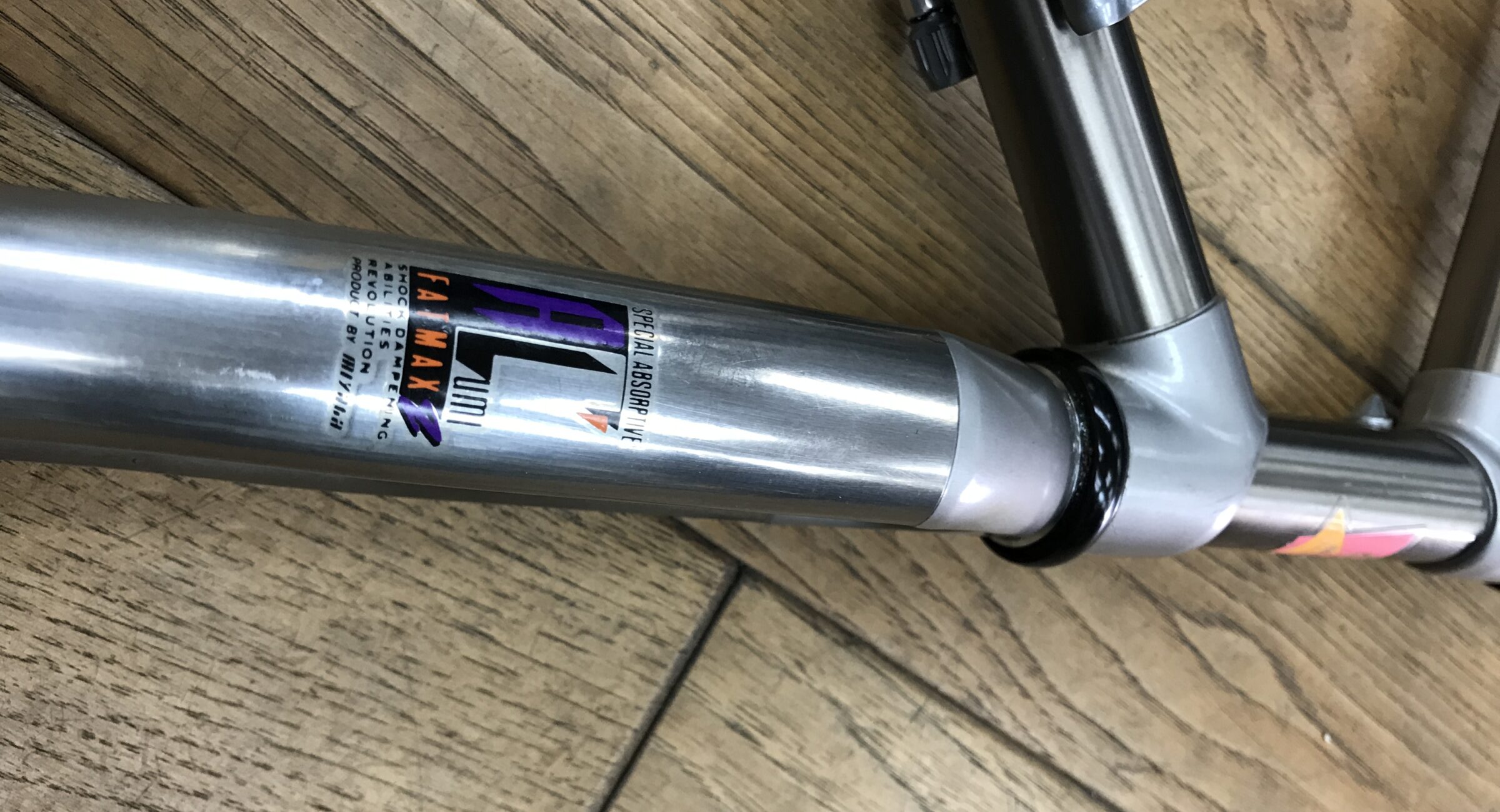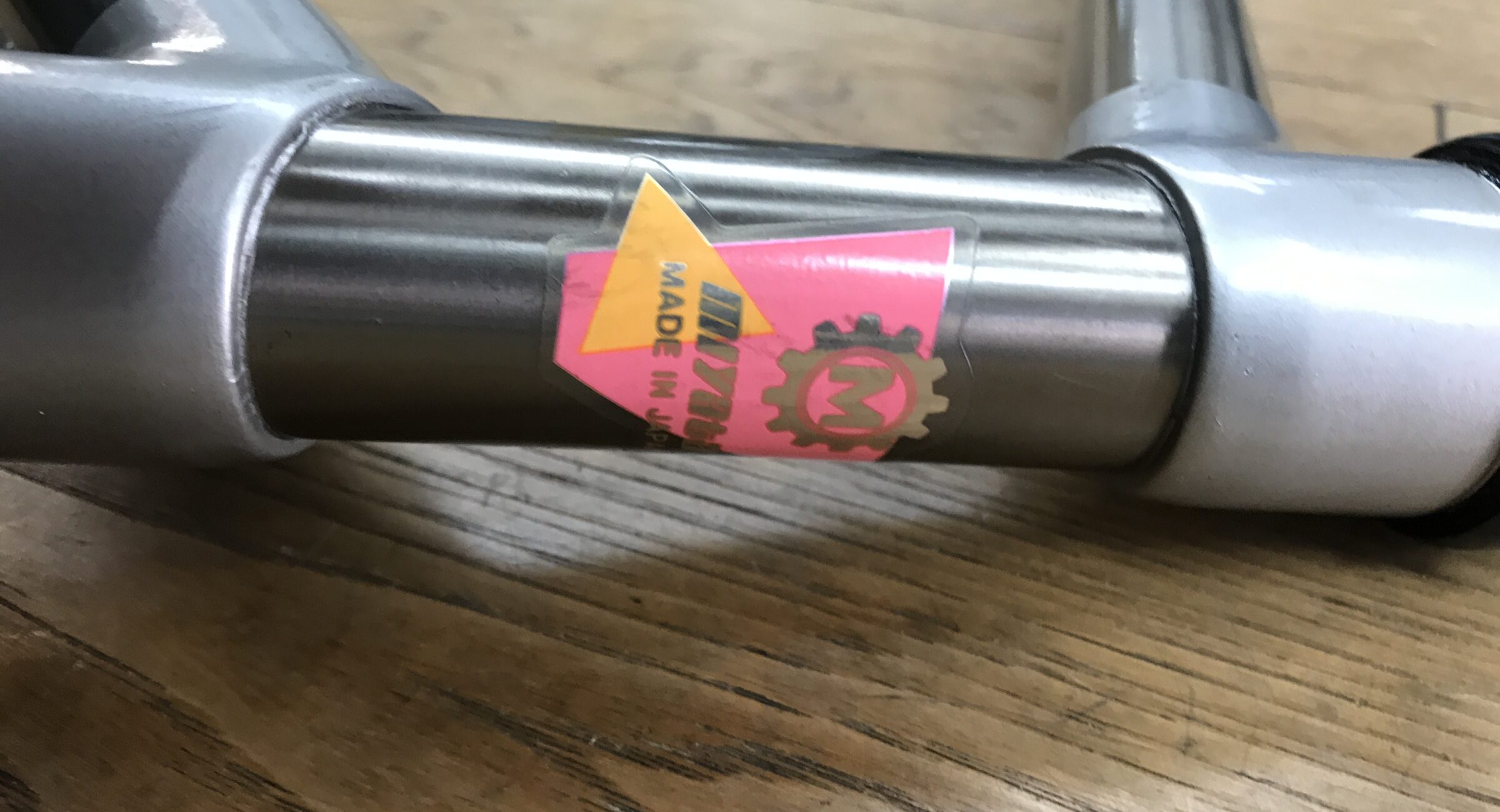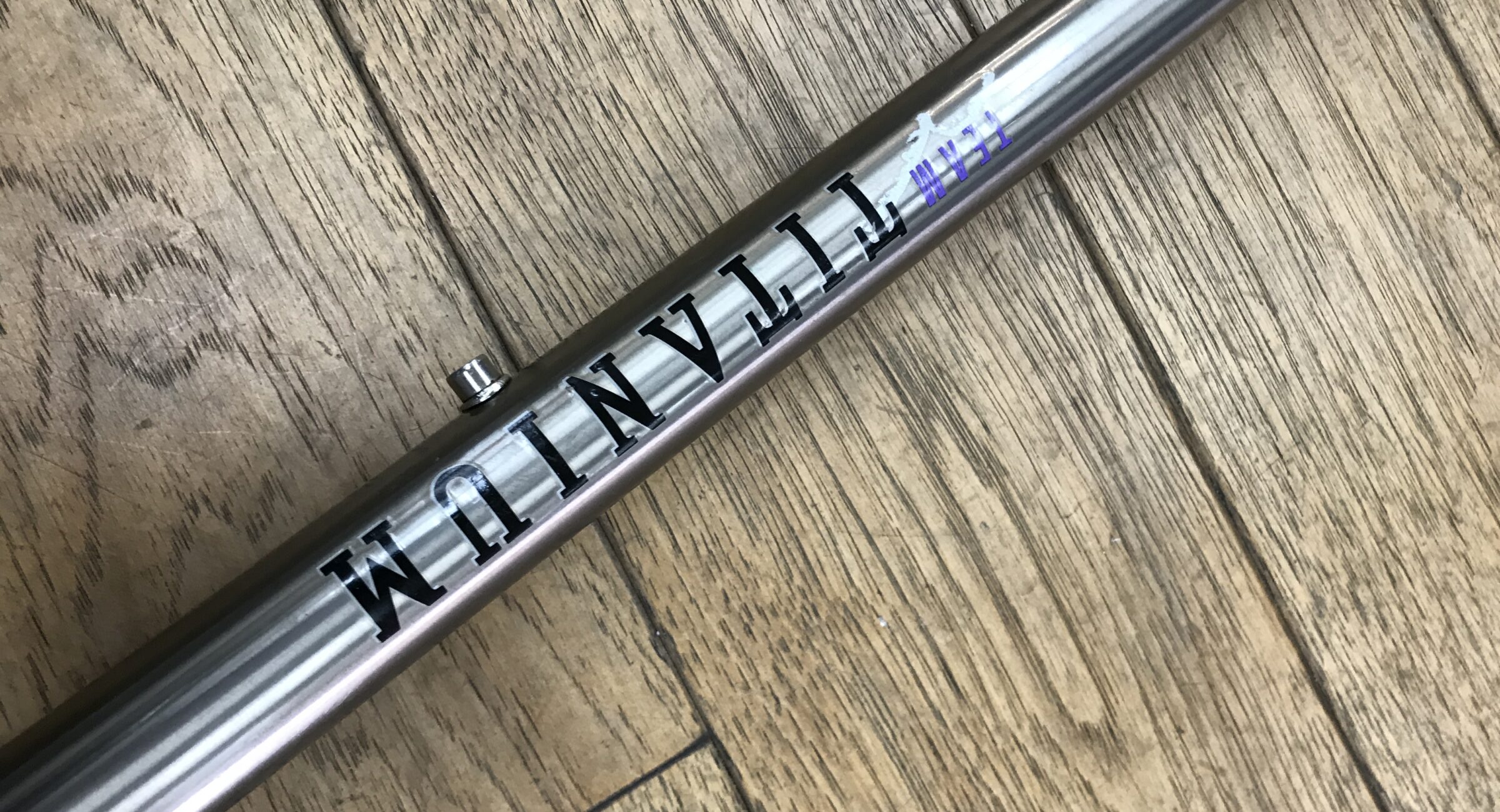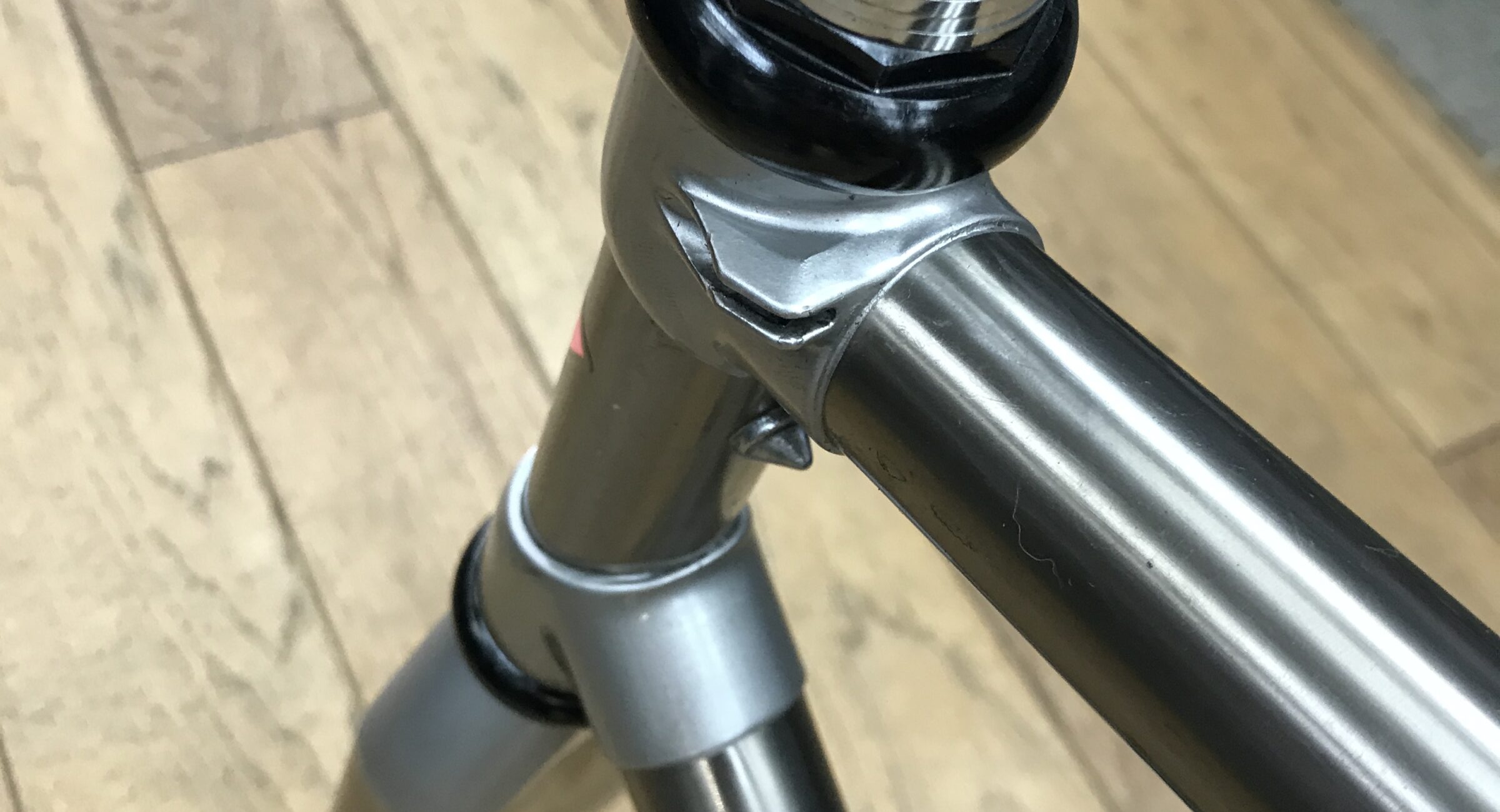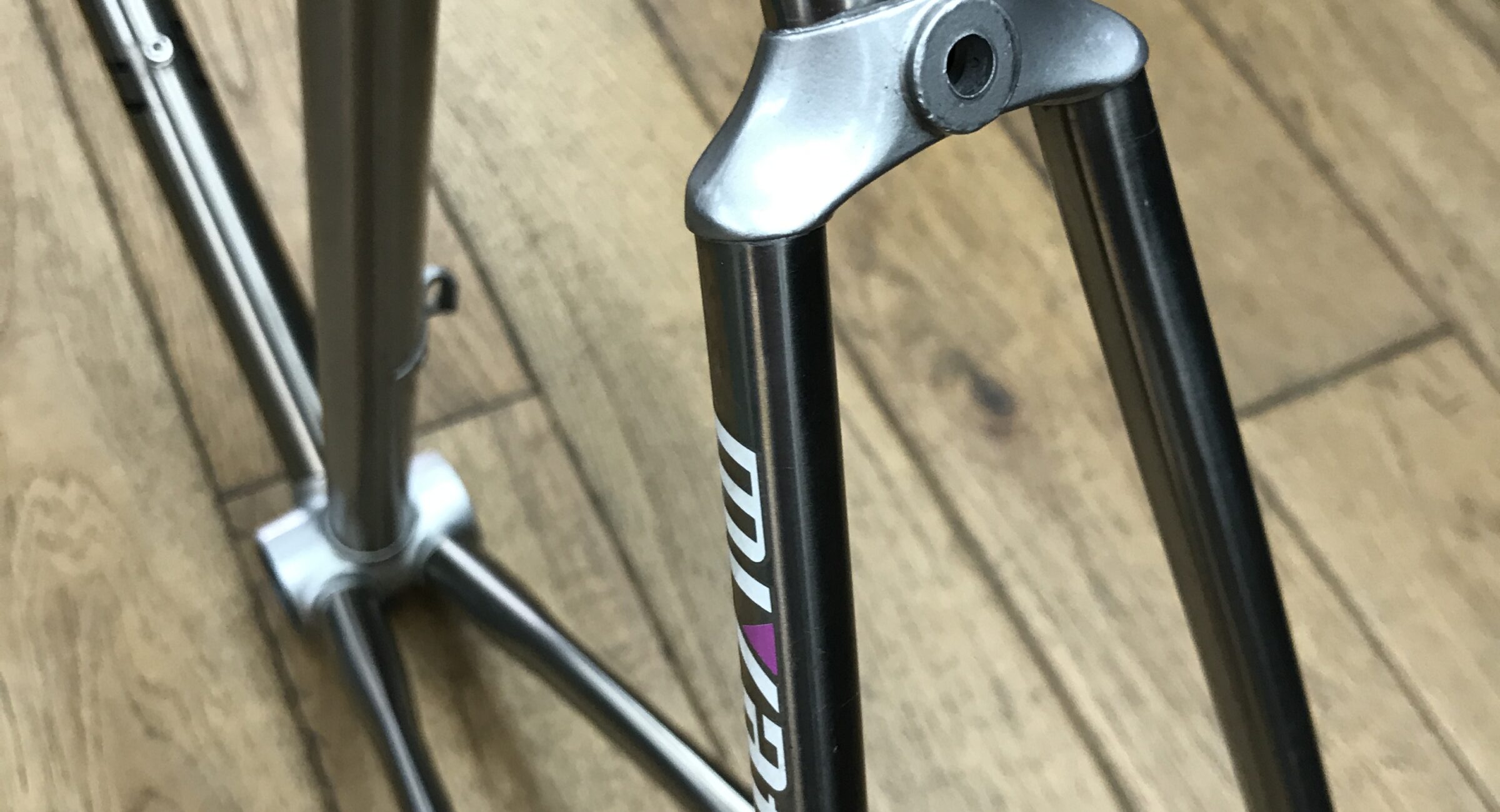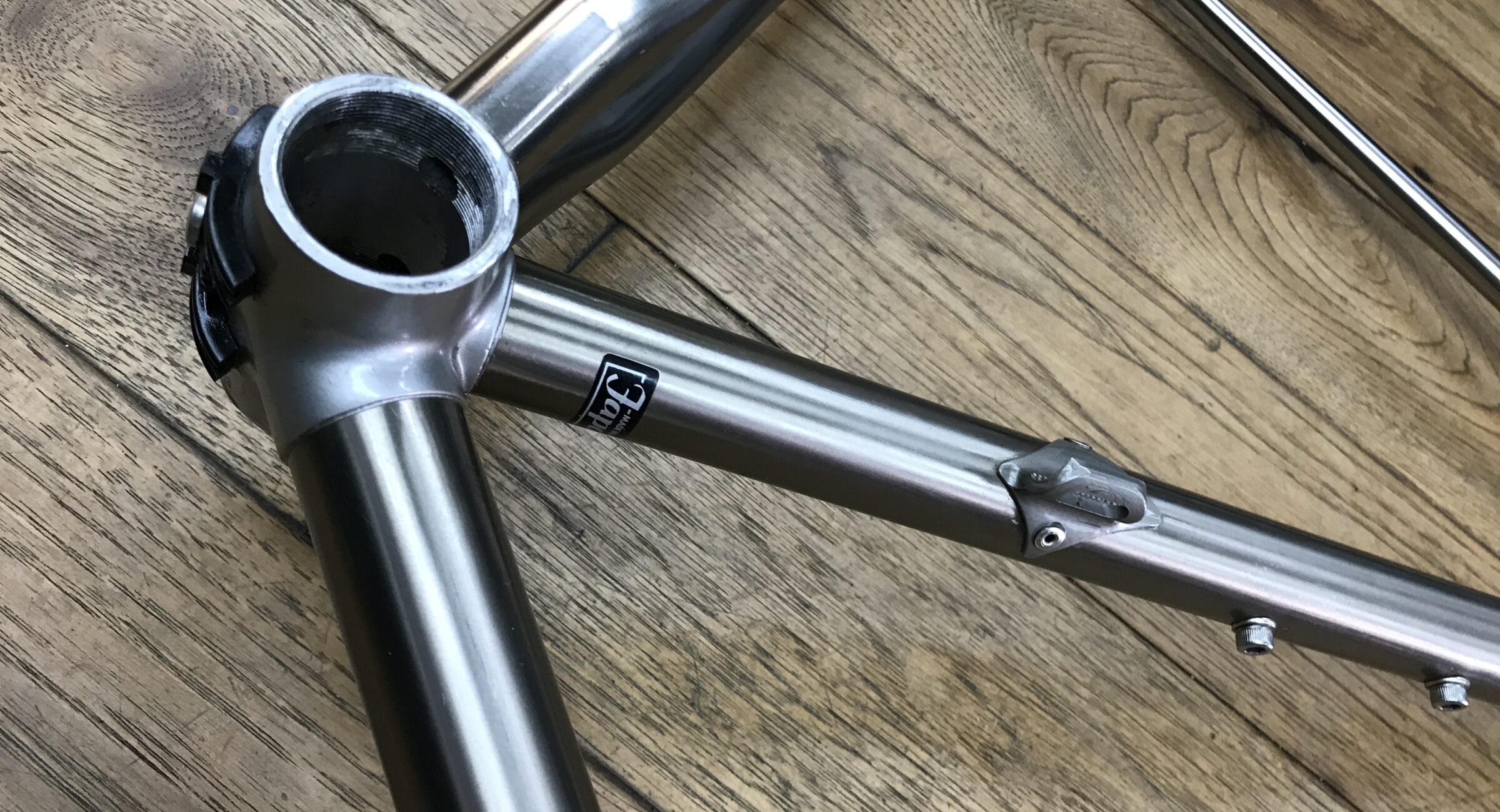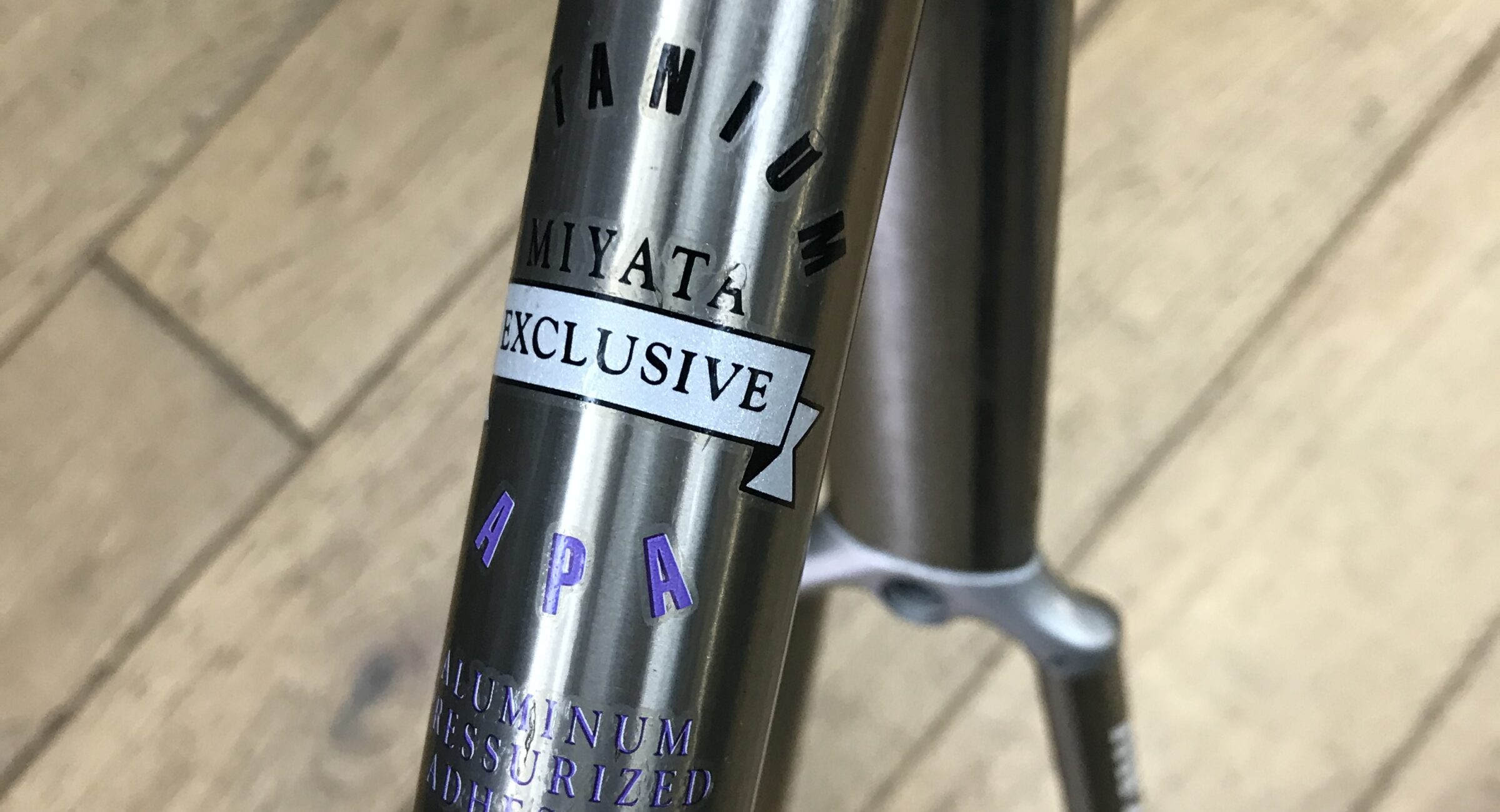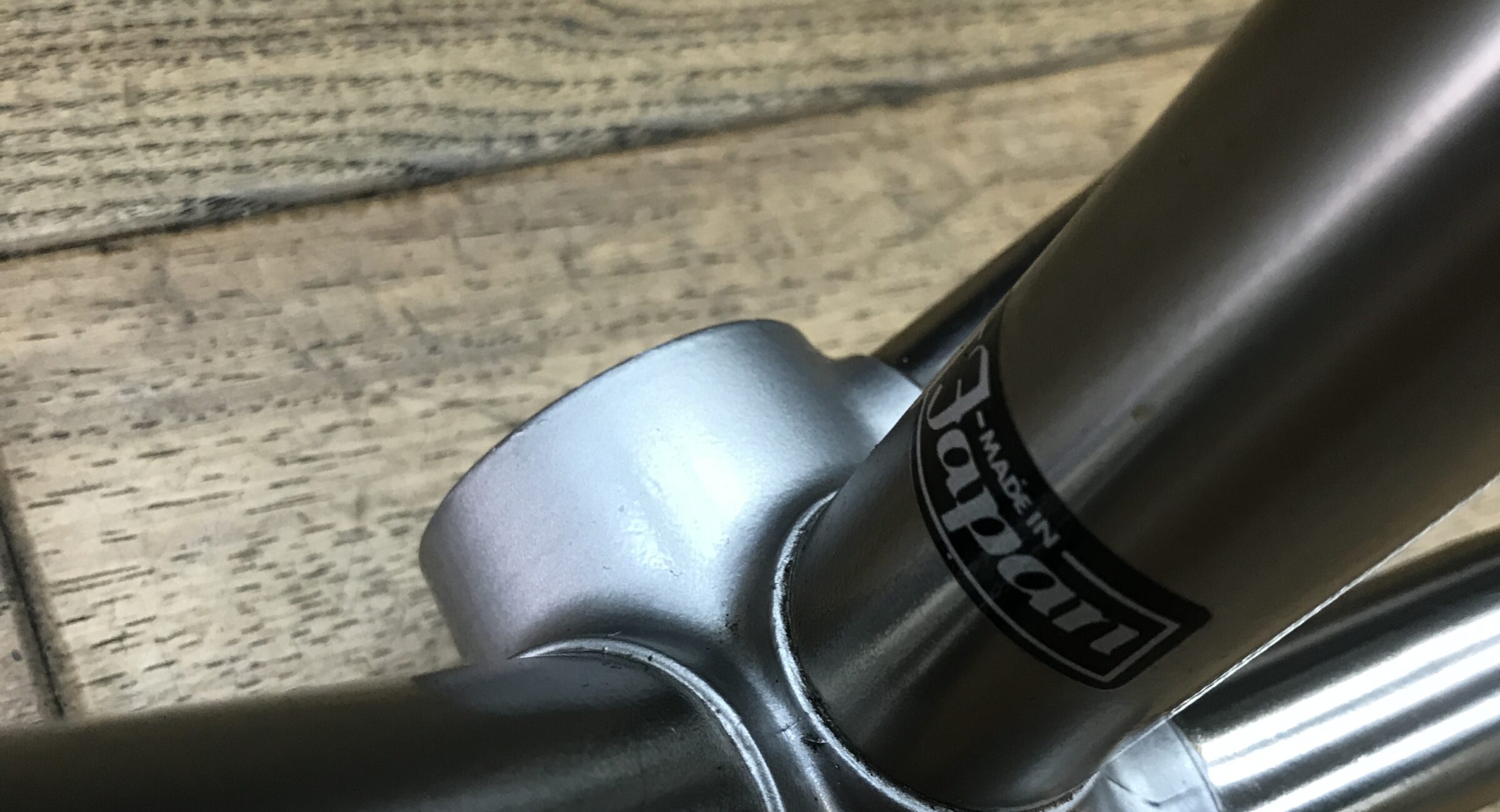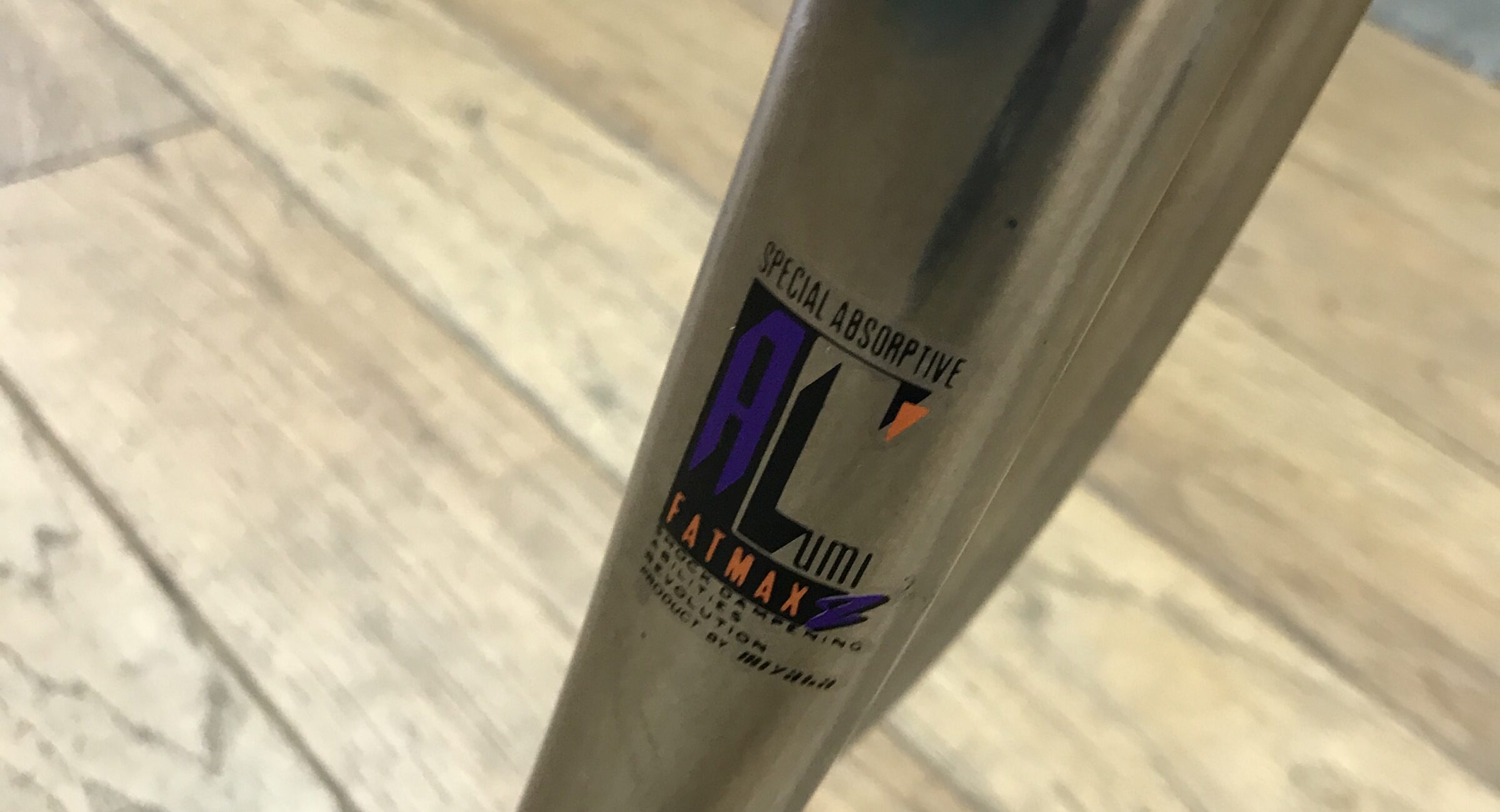 This is an extremely rare vintage Miyata team edition frame set. This is an actual Team bike, not to be confused with the standard production model. This frame set is in excellent condition and has low miles. This is a handmade in Japan frame and fork. This is rare as it has a special frame with number stud and a special team edition titanium fork.
Frame: Miyata Team Titanium
Fork: Miyata Fatmax Z Titanium Fork
Measurements:
CT - 58cm
CC - 56cm
TT - 57cm
HT - 14cm
Holland Titanium Custom - Sz: XL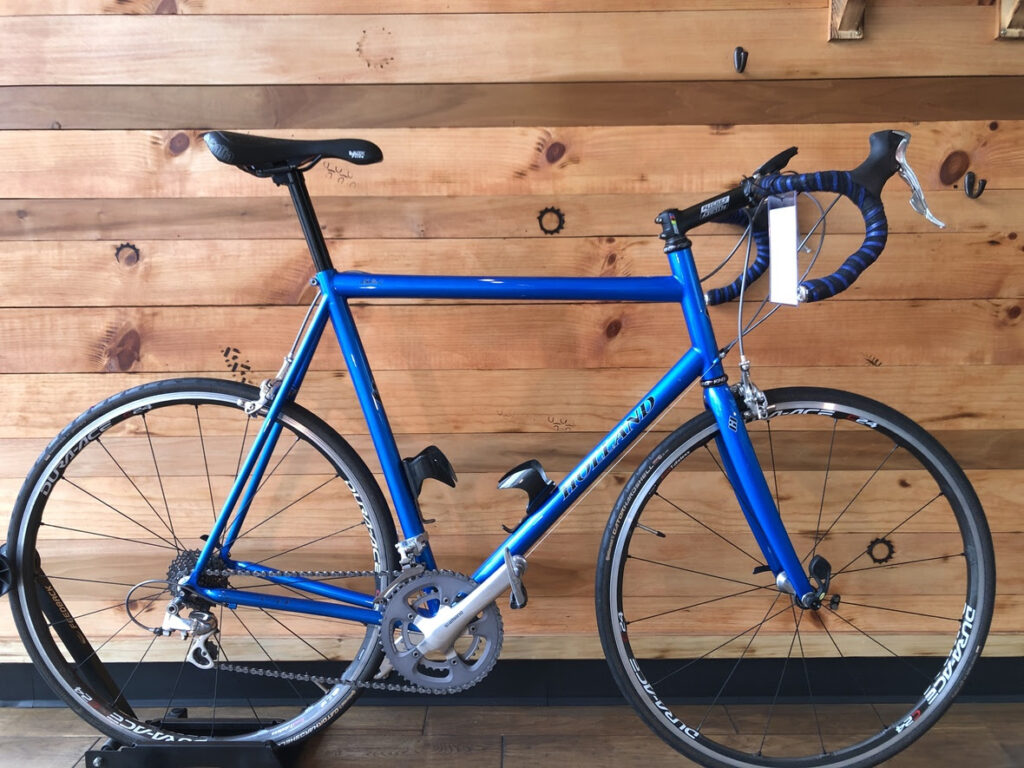 Handmade in San Diego from a fine artisan. This beautiful titanium bicycle is ready for a new rider. This bicycle is in excellent condition and needs nothing but a new home.
MSRP $9999.99
Now $1999.99
FELT Z5 Carbon - Sz: 58cm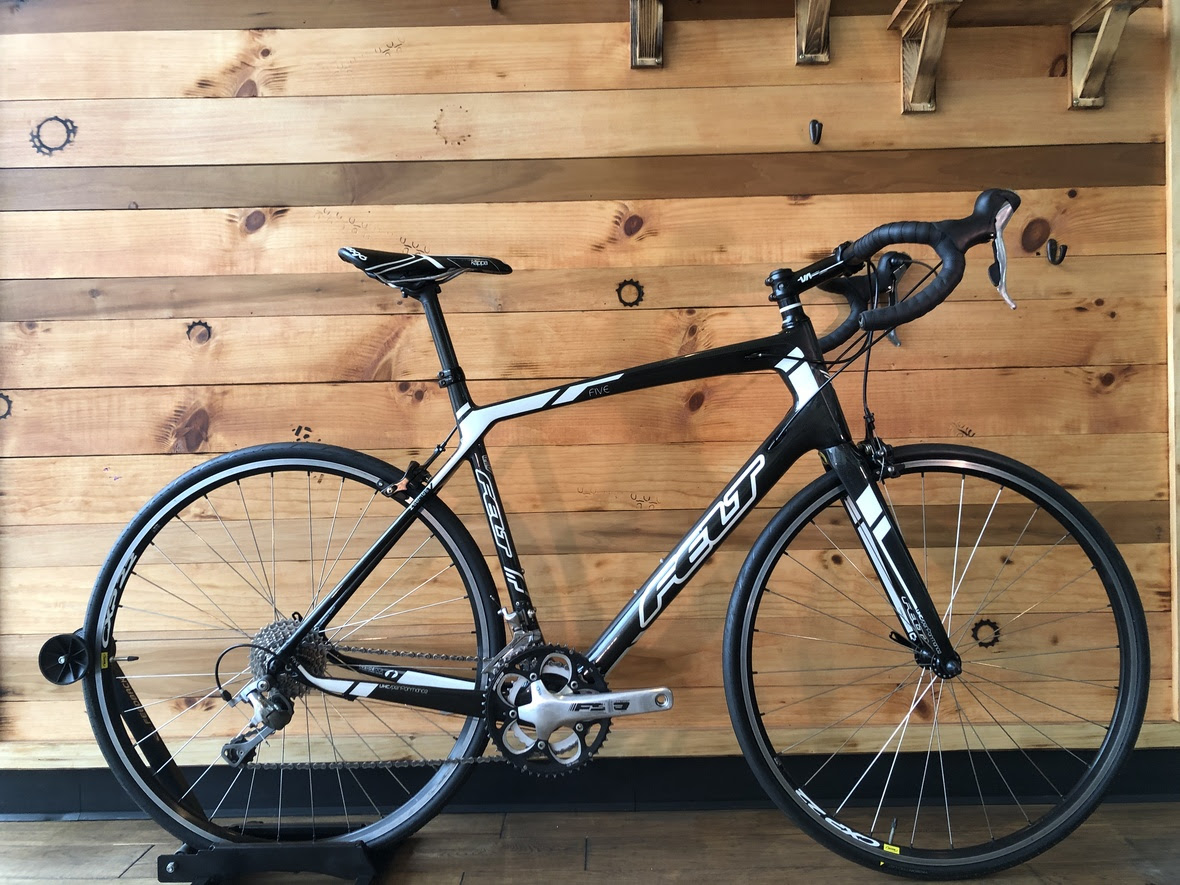 This bike is perfect for the entry level cyclist looking to ride a lightweight carbon bicycle that is fast, light, and extremely comfortable. This bike has very low miles and is in great condition!
MSRP $1999.99
Now $999.99
Shinola Bixby: Sz - Medium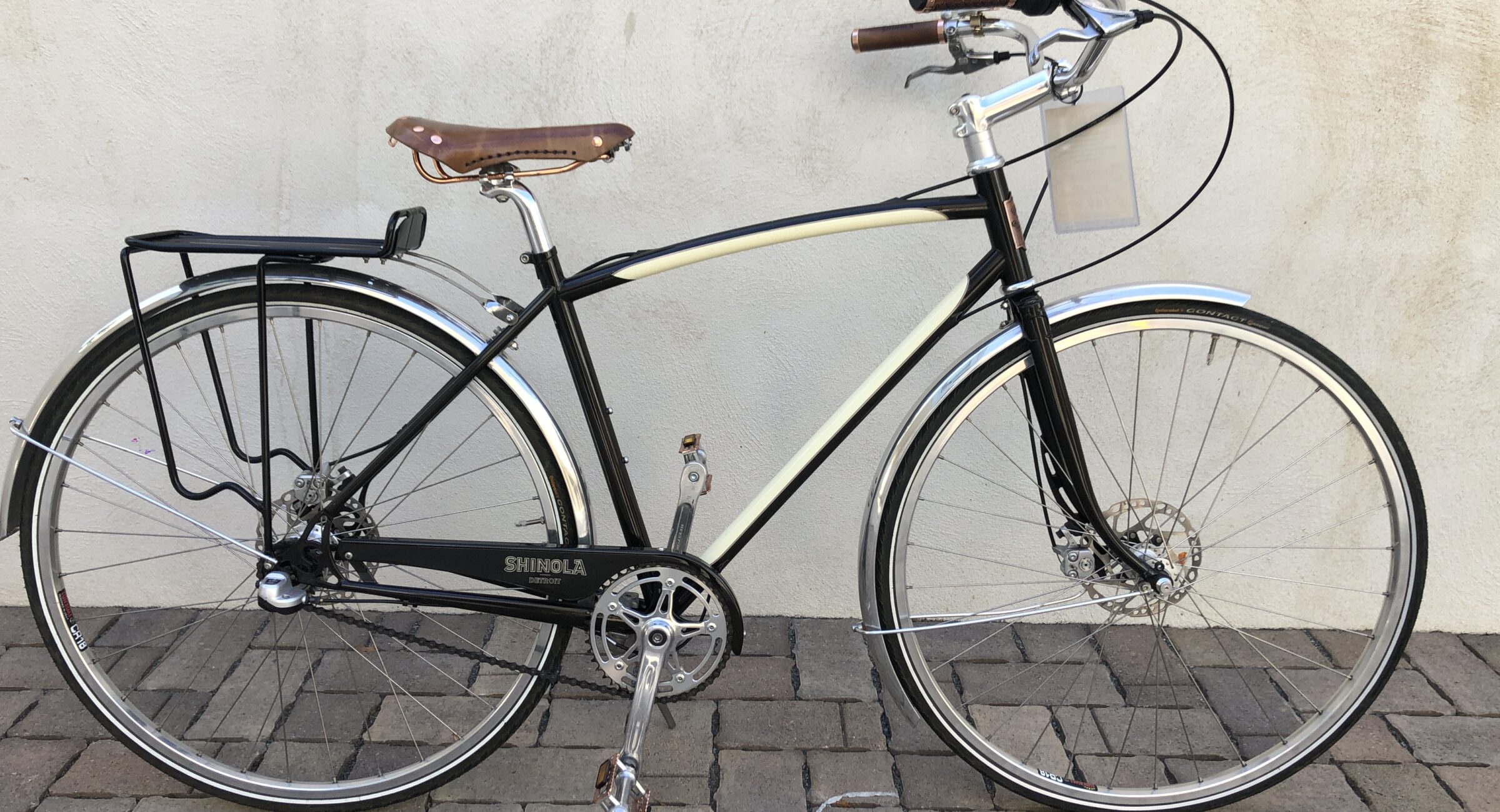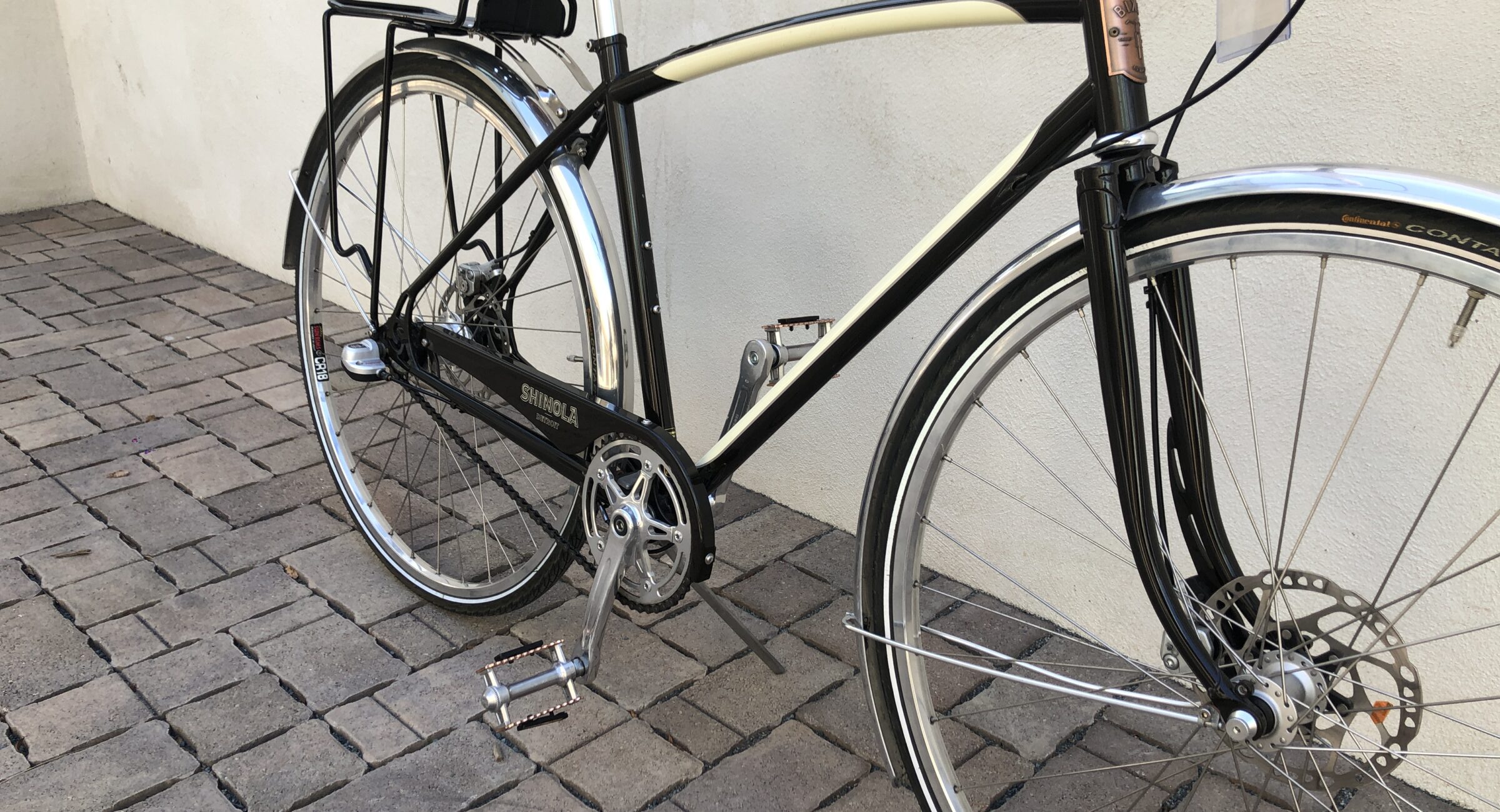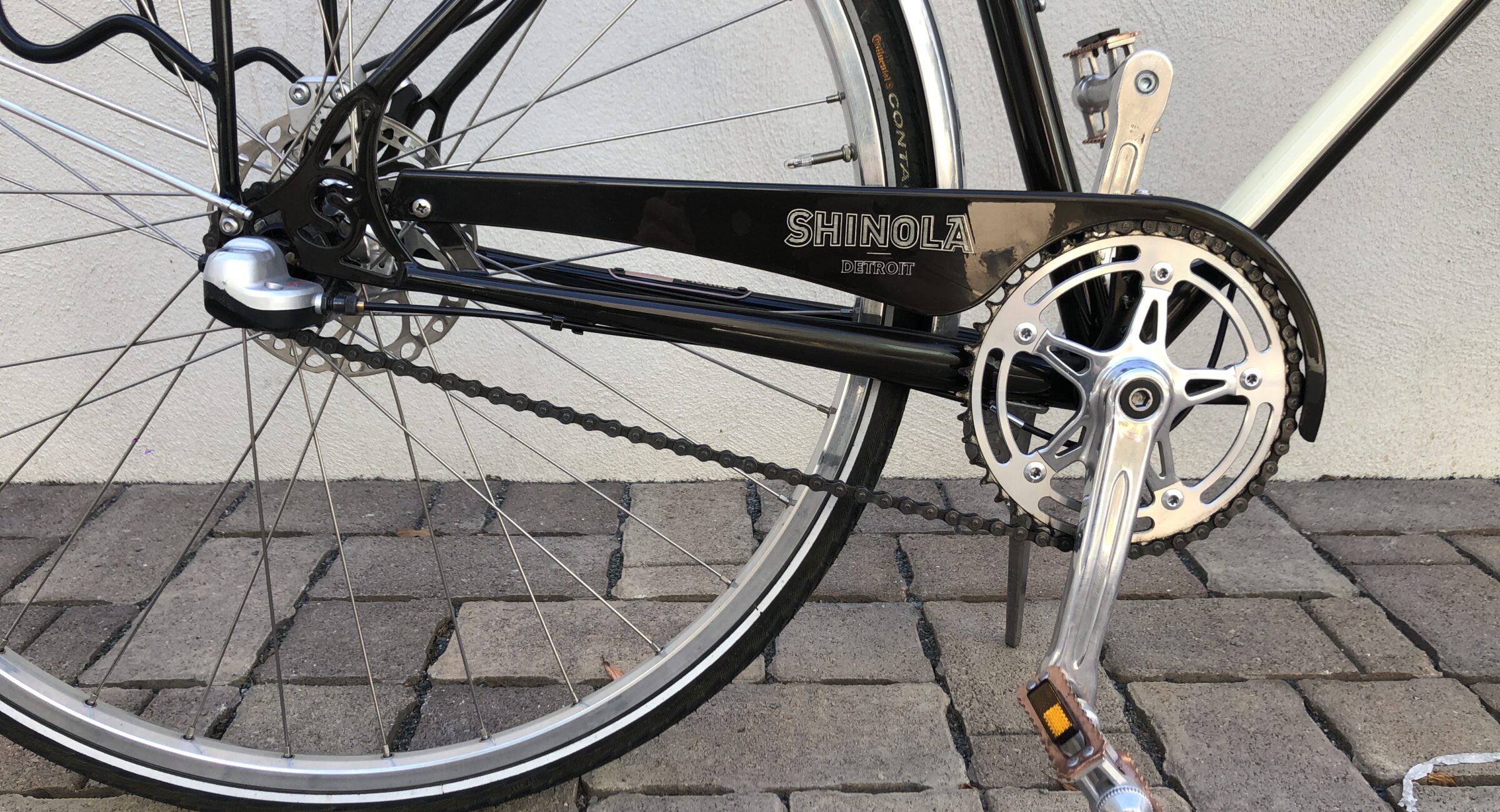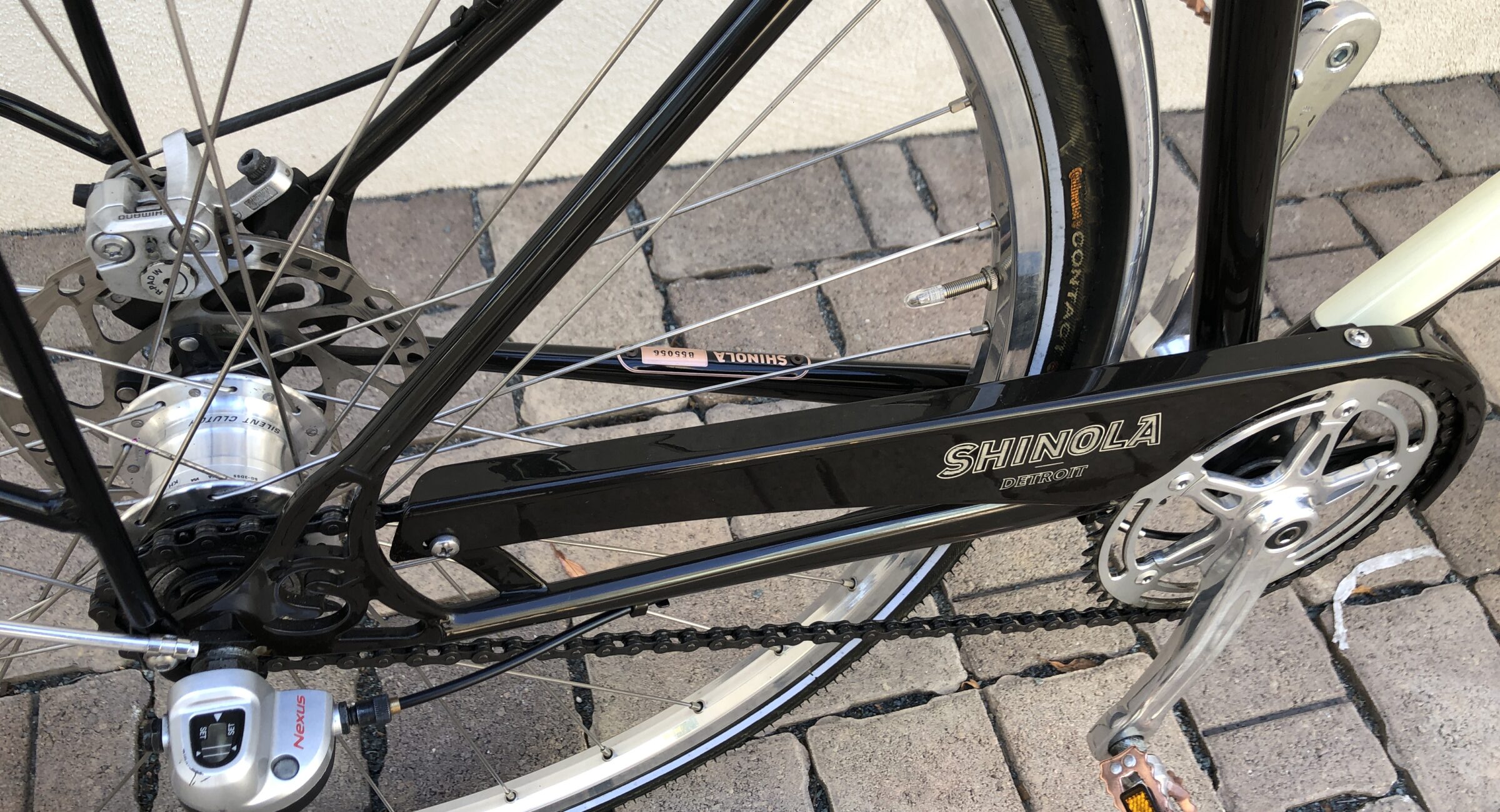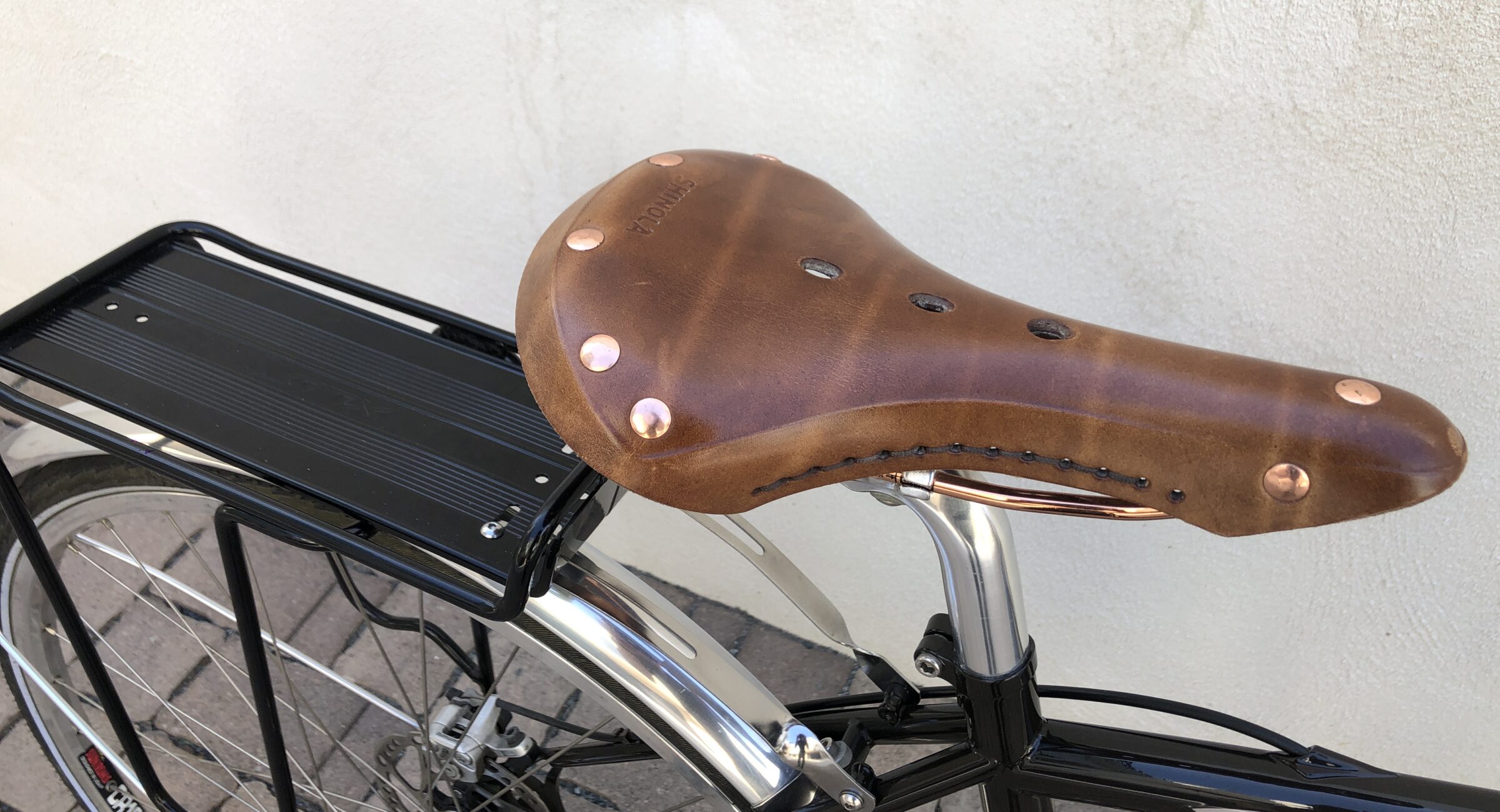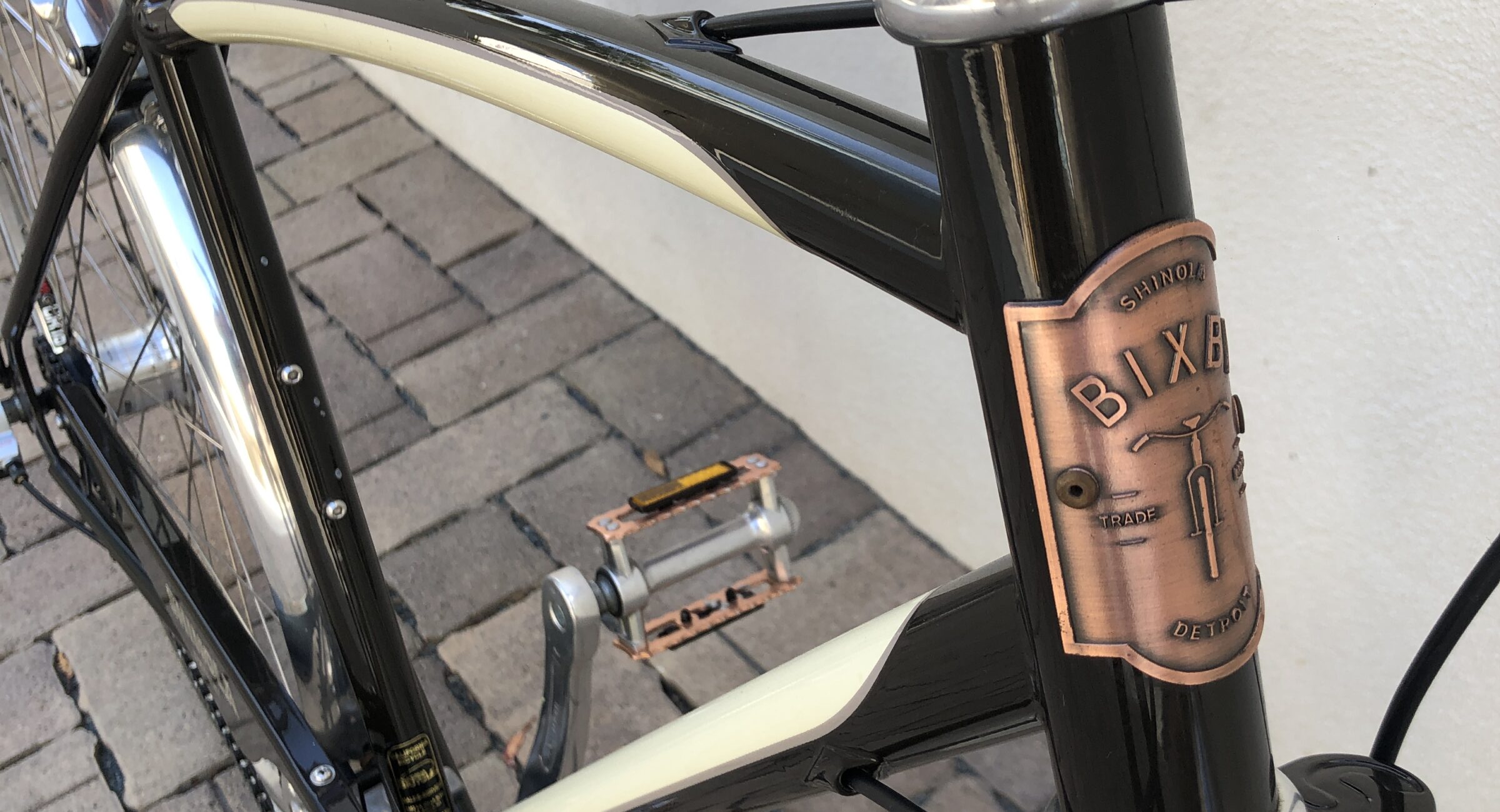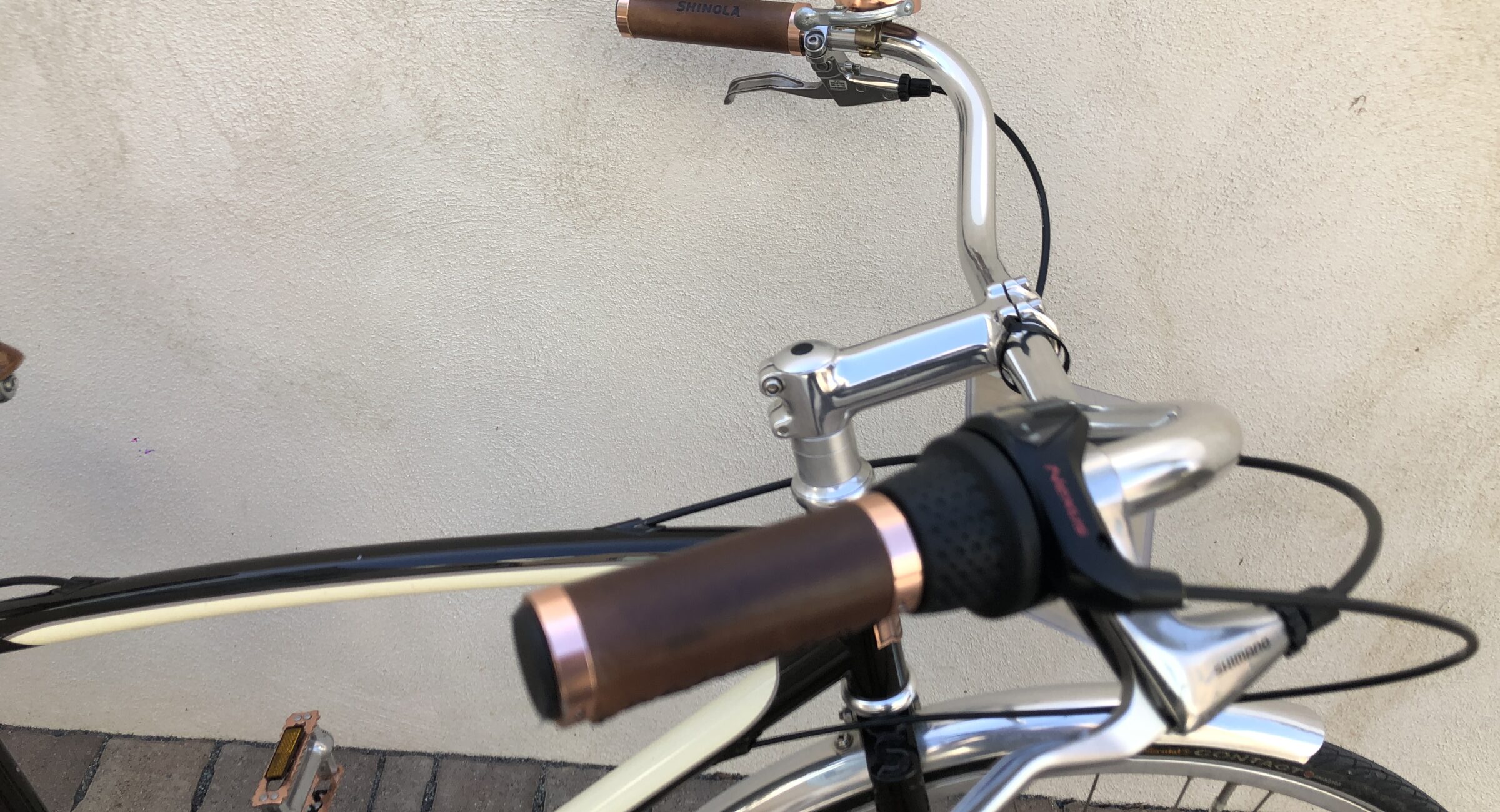 We love the easy style that a cruiser bike implies, but not the impracticality of the slack frame geometry and cumbersome handling. The Bixby riffs off the fun look of the curved top tube, but improves on the fit and function with nimble frame geometry, a Shimano 3-speed internal hub and disc brakes. The American-built steel frame and fork, from imported and domestic steel, are designed for comfort, utility and smooth urban riding.
MSRP $1929.99
Now $749.99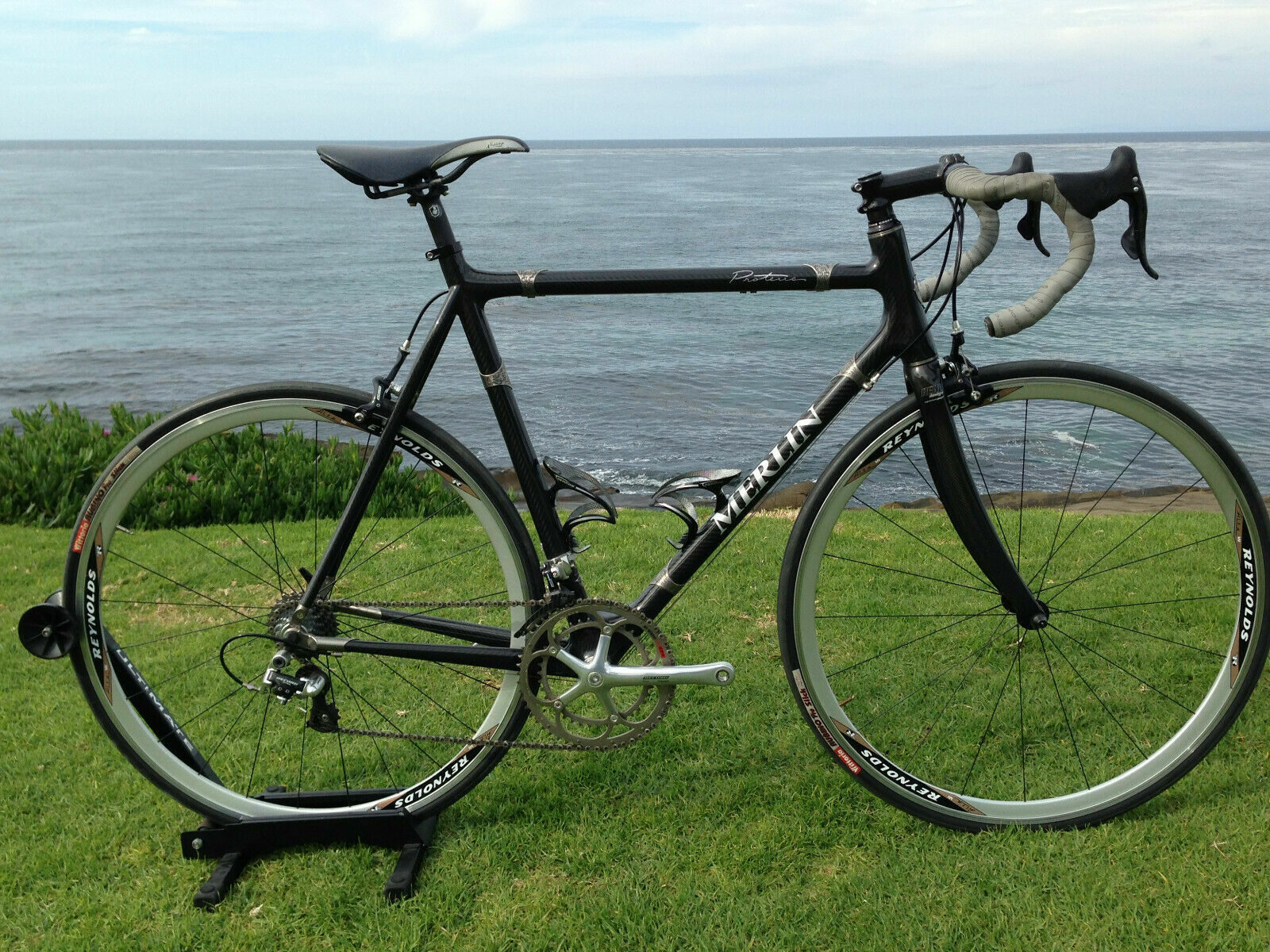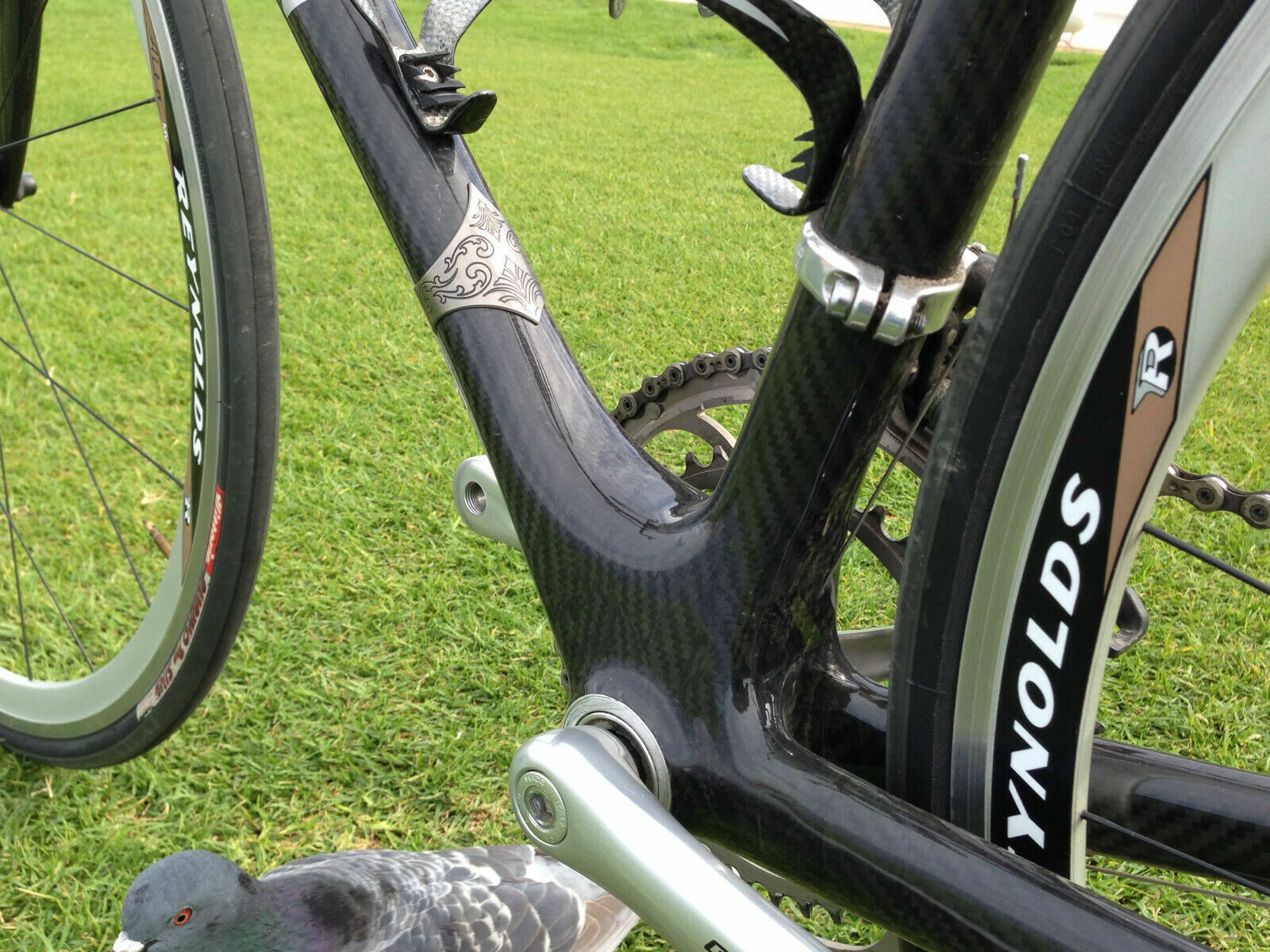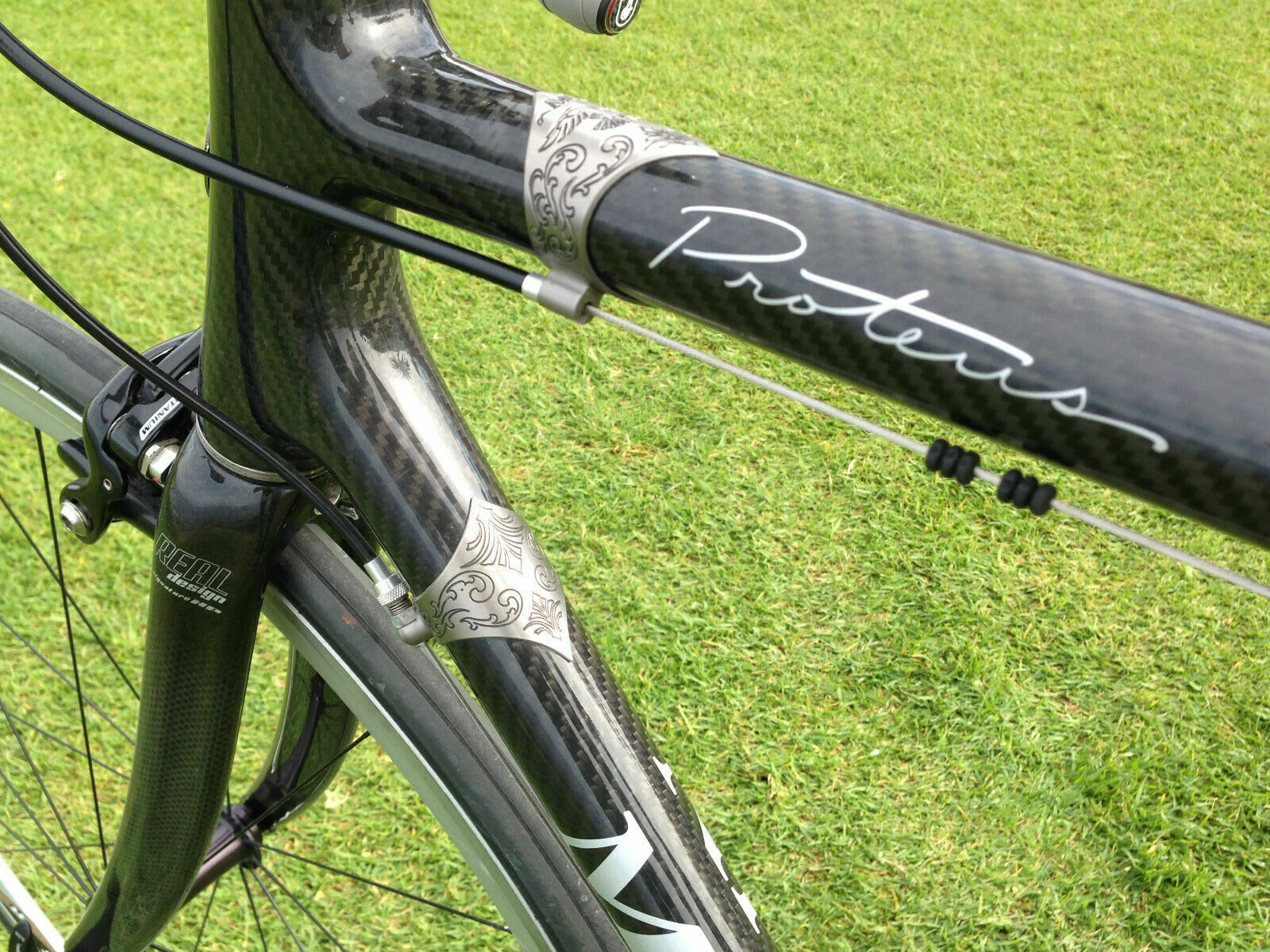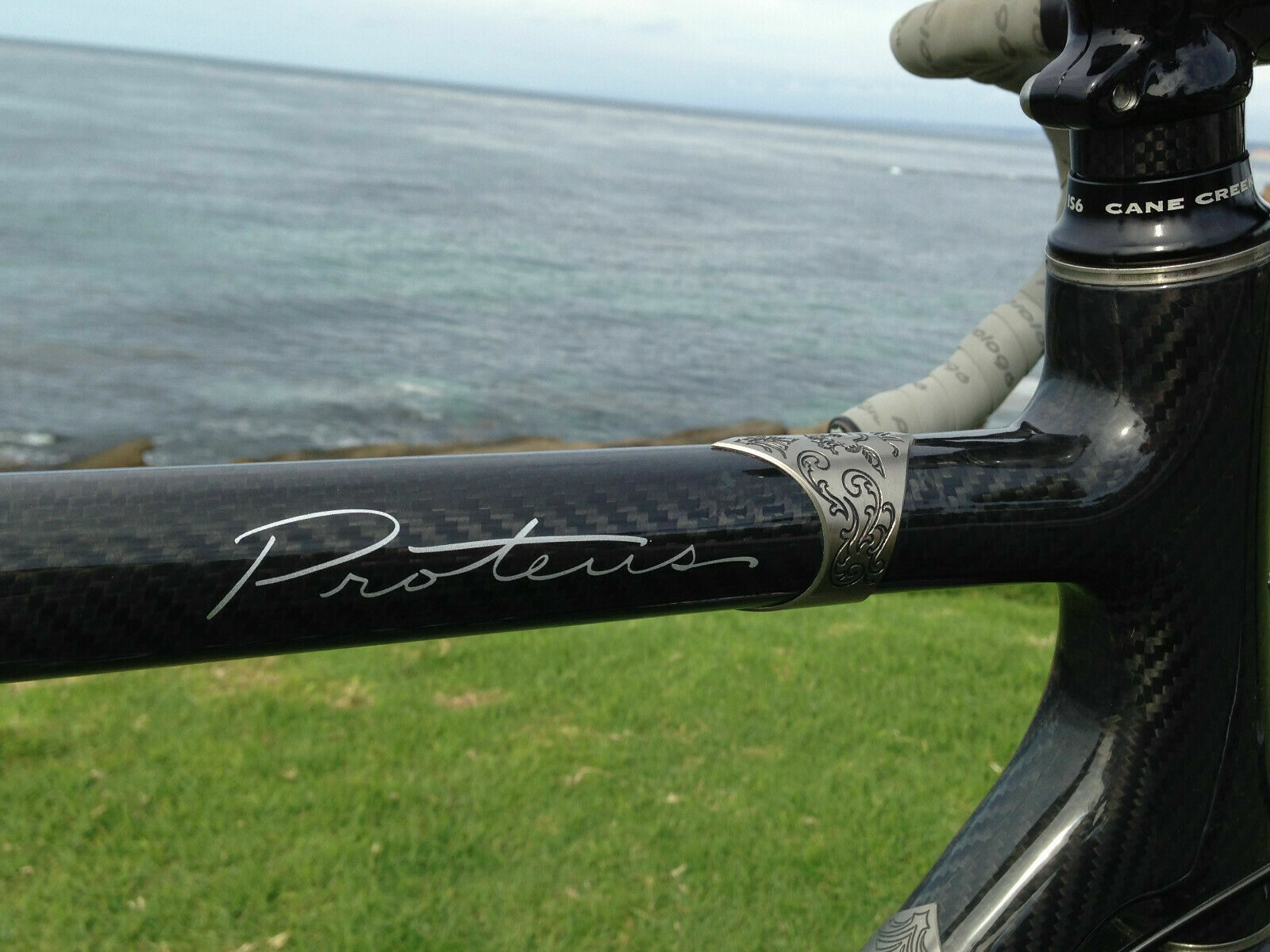 Very Rare - Only made for a short period of time!
The Merlin Proteus is a revolution in the cycling world. Think of it as a genetically engineered super bike with pedals. This all-composite frame is made of very fine, uni-directional low density carbon fiber in a supremely strong matrix. What does this really mean? It means that Merlin engineers developed a strand pattern that maximizes the unique strength characteristics of carbon fiber in all the most critical areas. It means that the Proteus is a silky smooth road racing marvel that is so lightweight, you'll want to tie it down instead of just park it. And it means that Merlin spared no expense to create the most advance racing machine that you can pedal. If Superman had wanted to ride a bike, it would have been this one.
The innovative unidirectional internal carbon fiber structure gives a remarkable ride quality.
The inherent vibration absorbing quality of this composite combined with the s-bend seatstays create a sensation of cruising on air.
An oversized sculpted bottom bracket works together with the straight chainstays to generate explosive power transfer.
The perfect finishing touch comes from meticulously engraved titanium structural appointments.
This bike has been on a few rides - excellent condition - out of our private collection.
***front der pictured is not included - it has been replaced with a Camapagnolo Record 10 Alloy Version without carbon plate.  Carbon bottle cages pictured are not included***
Lightweight Urgestalt Disc - 56cm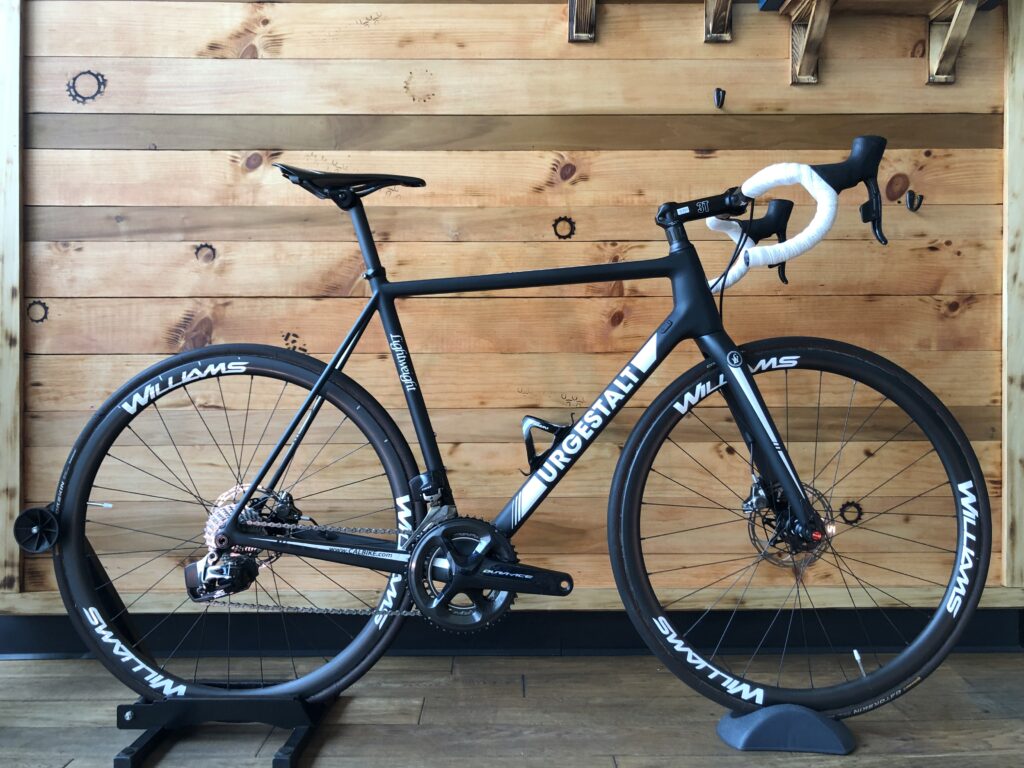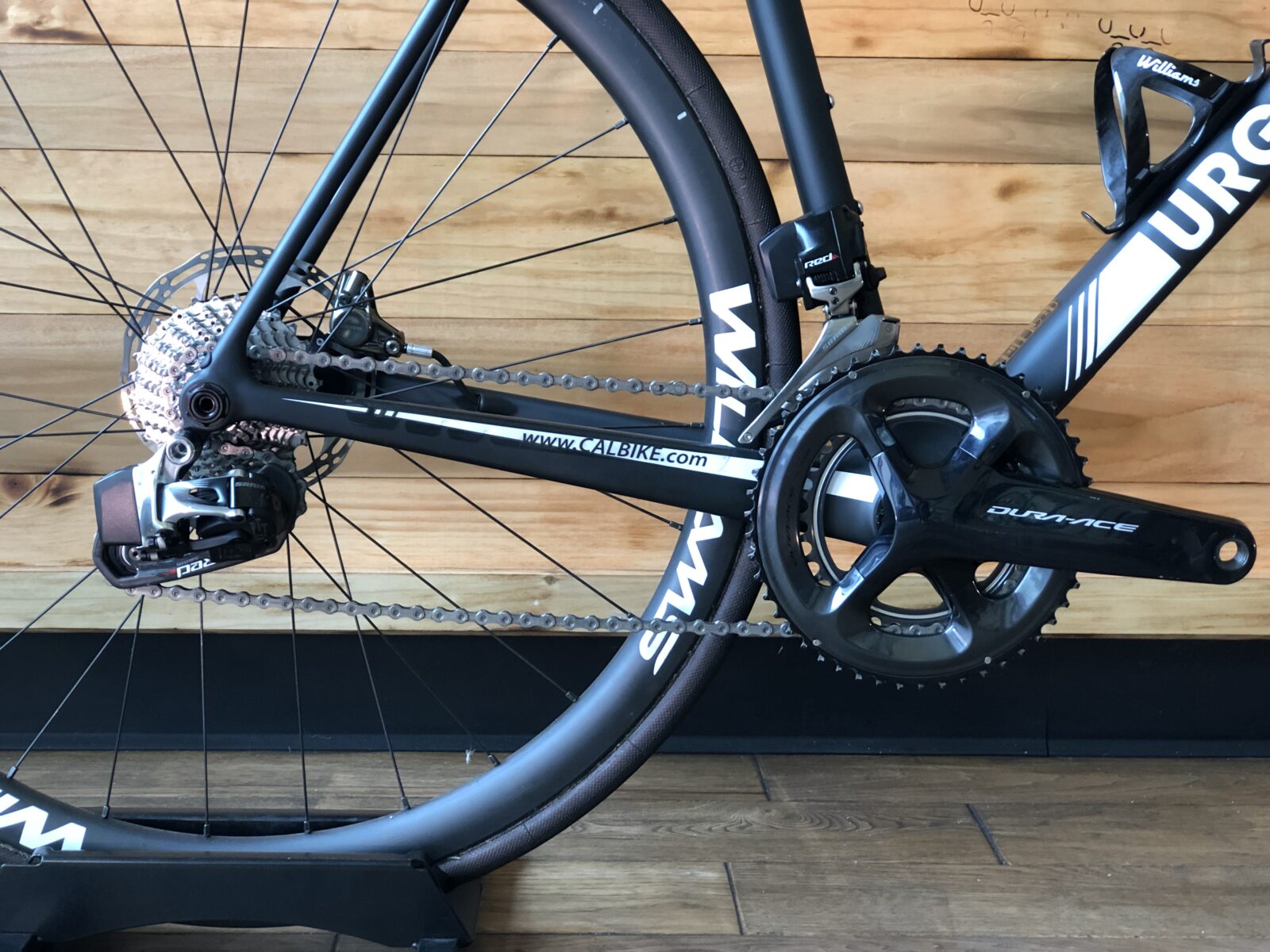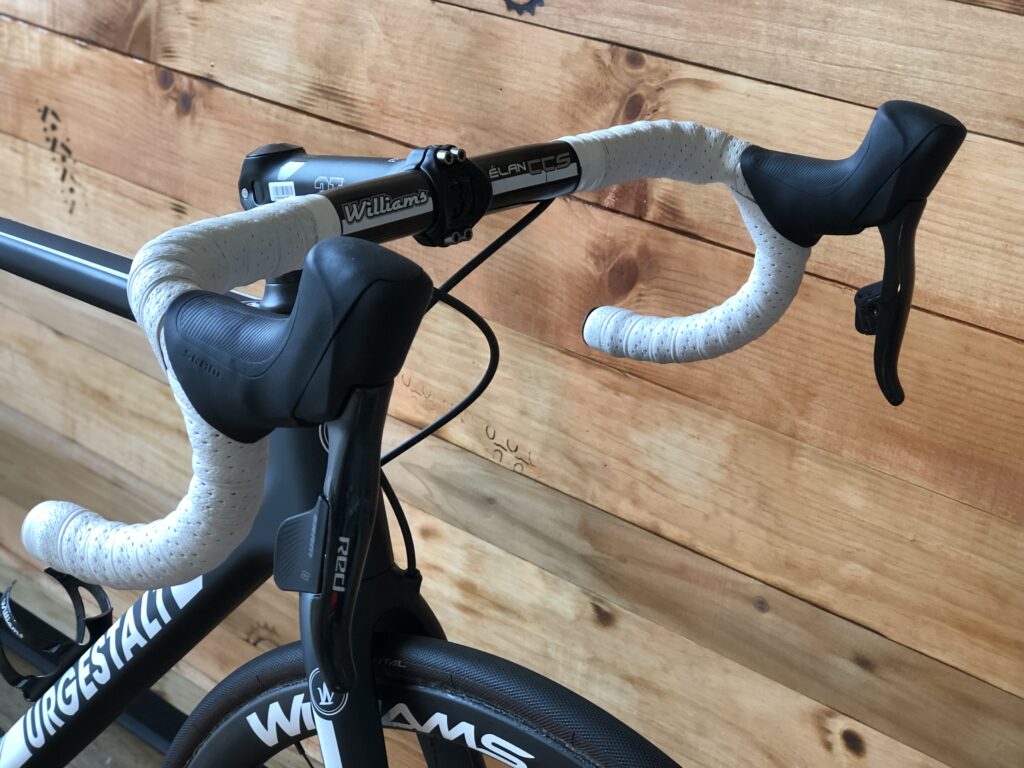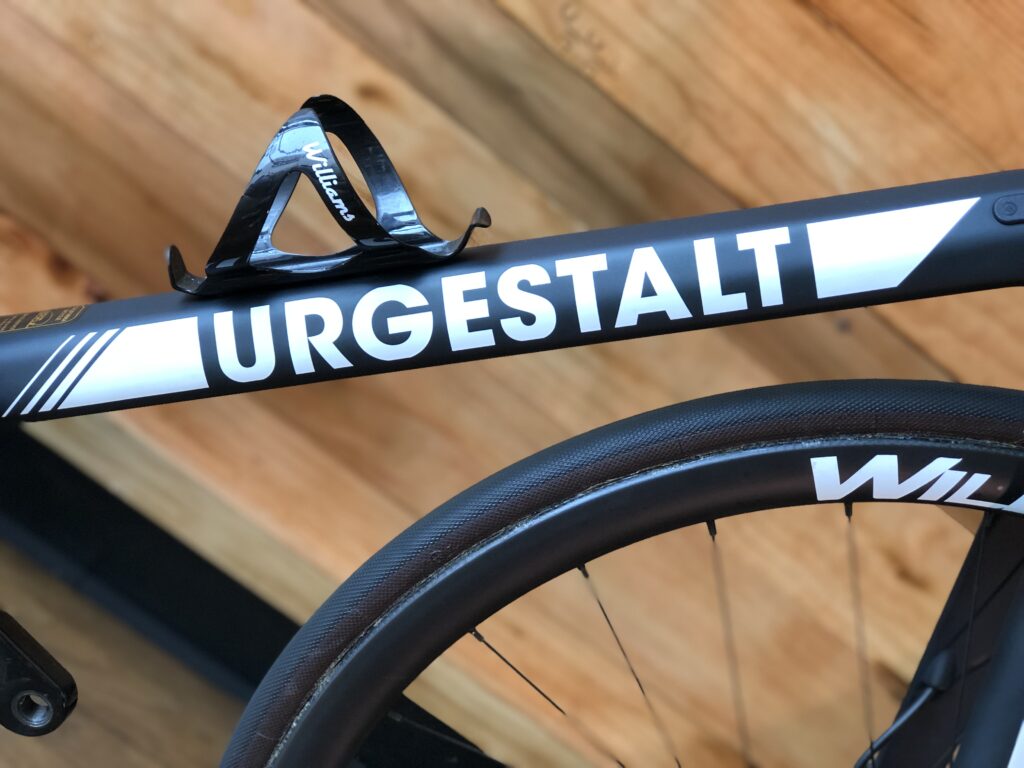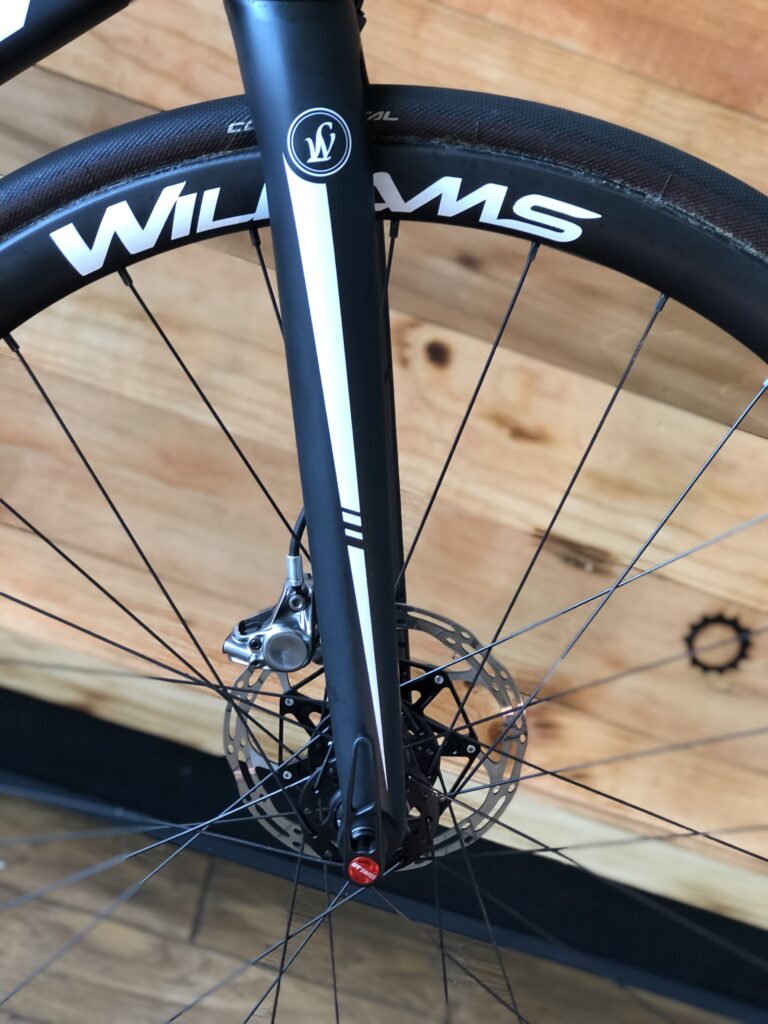 When Lightweight looked at the attributes that are not only Lightweight but also what riders need. In the end they settled on a design that has a racey front end, race-oriented stiffness, with a geometry that favors stability and efficiency. Making this great for high speeds, long rides, and rough roads, aka anything that you might find. It easily fits 25mm tires, and can work with some tires that are marked larger. The bike is stiff, but also gives real-world comfort, knowing that the key to riding fast for a long time is feeling good.
Colnago Ottanta 5 - 52s (56cm)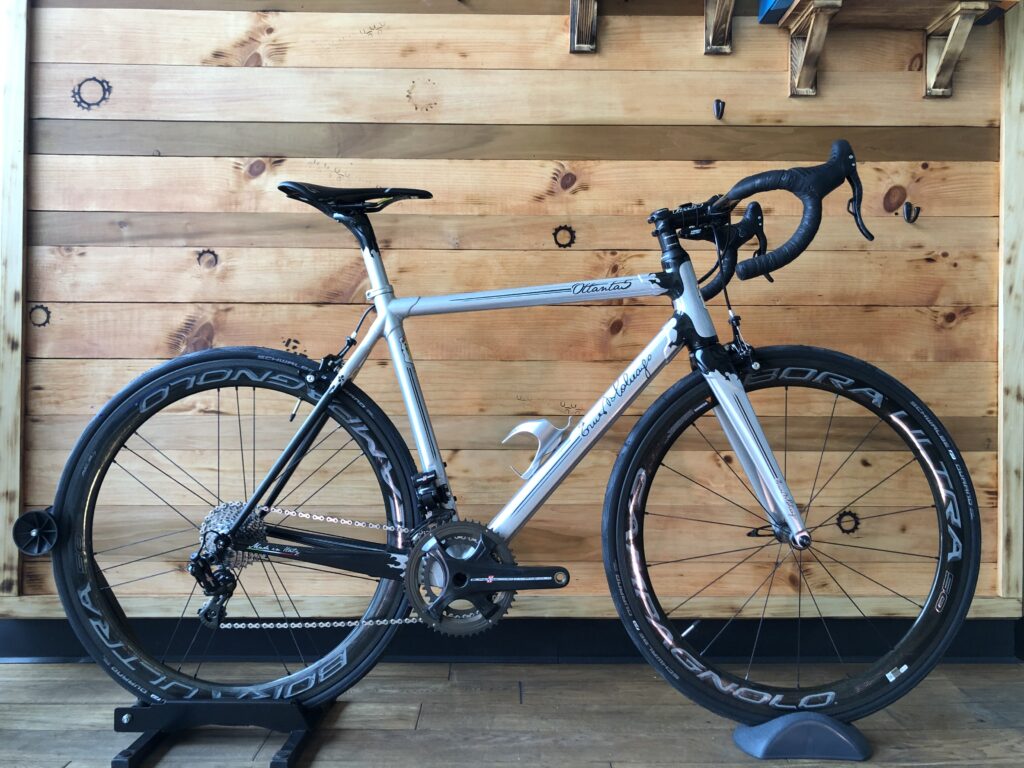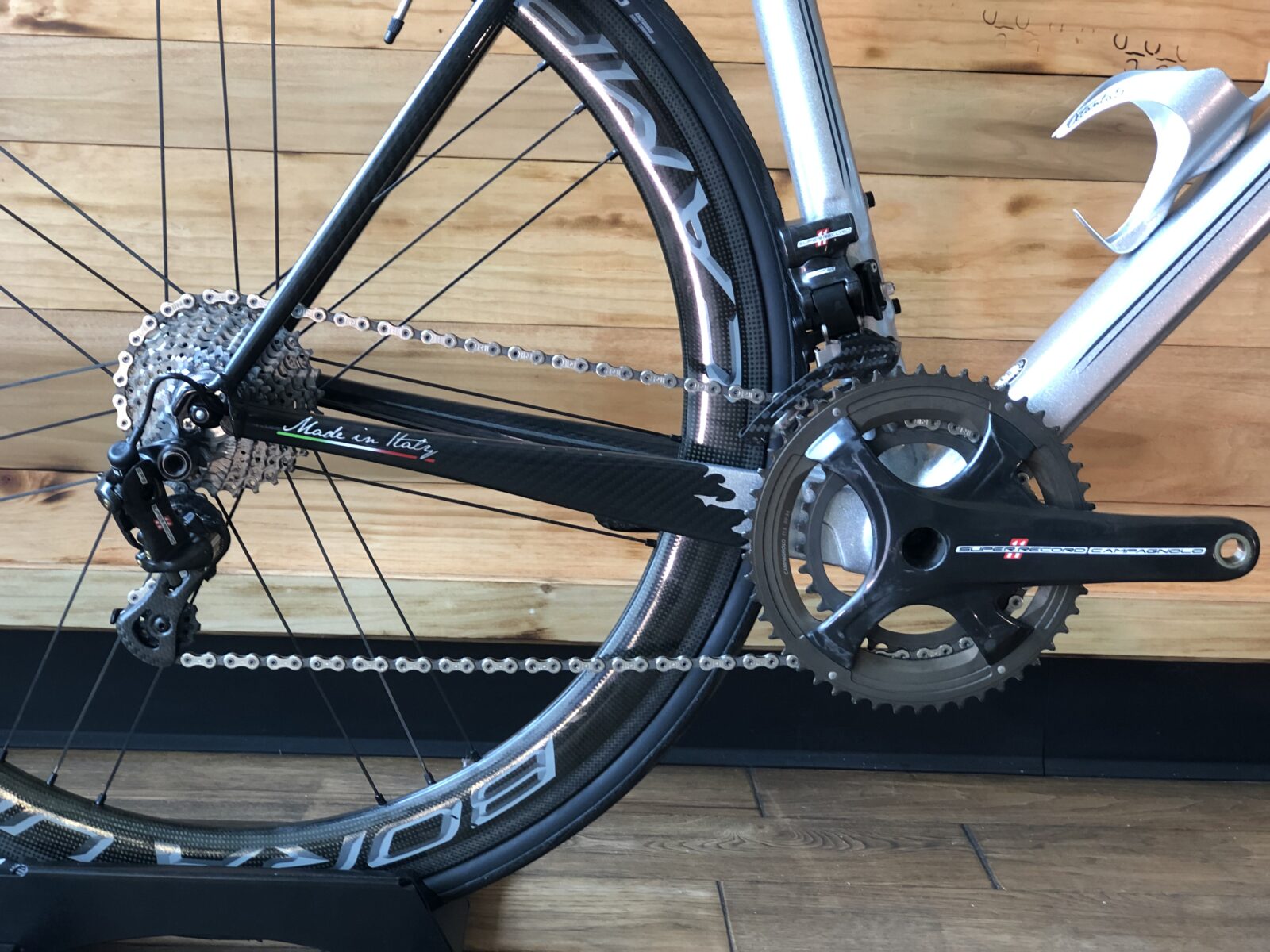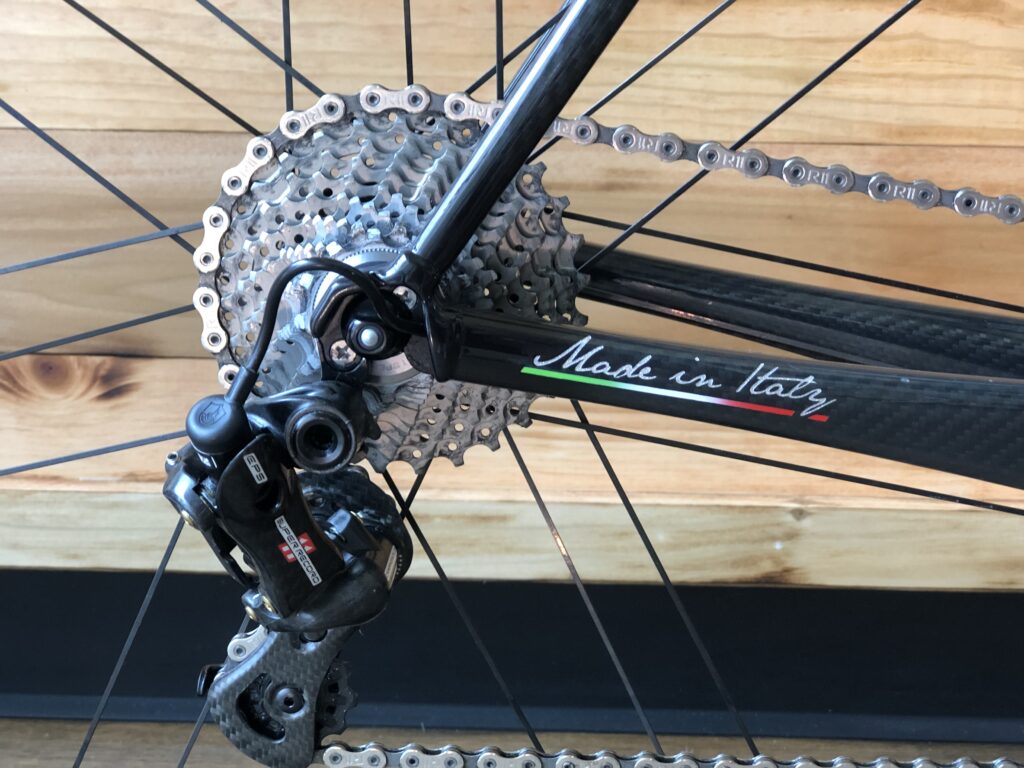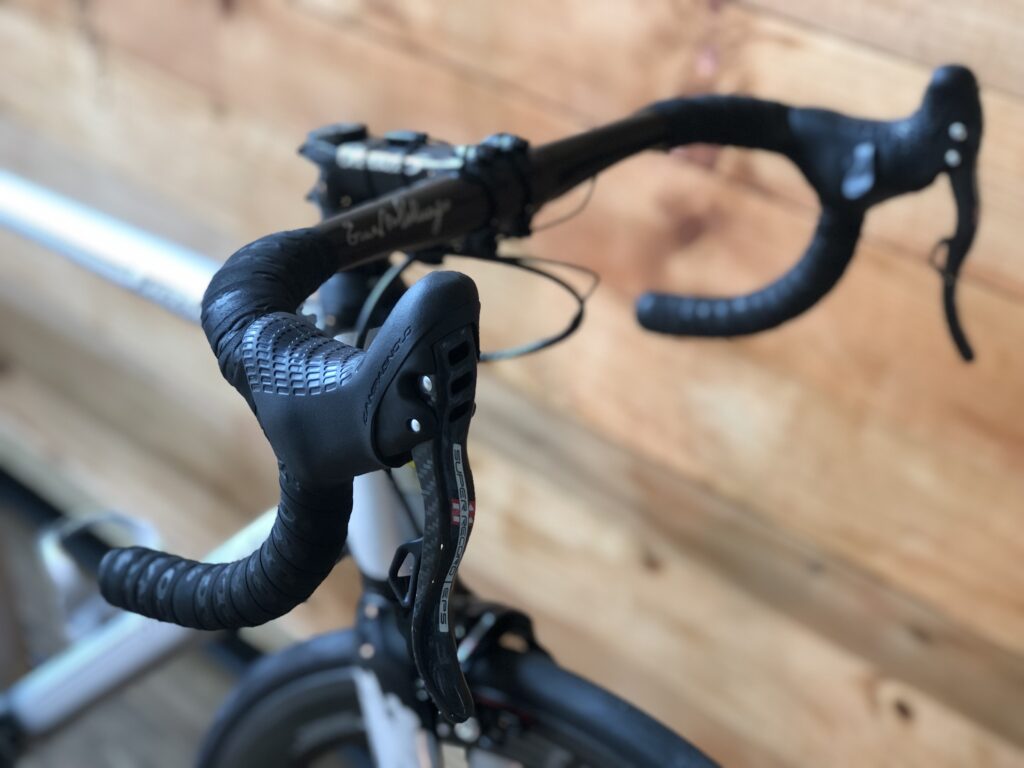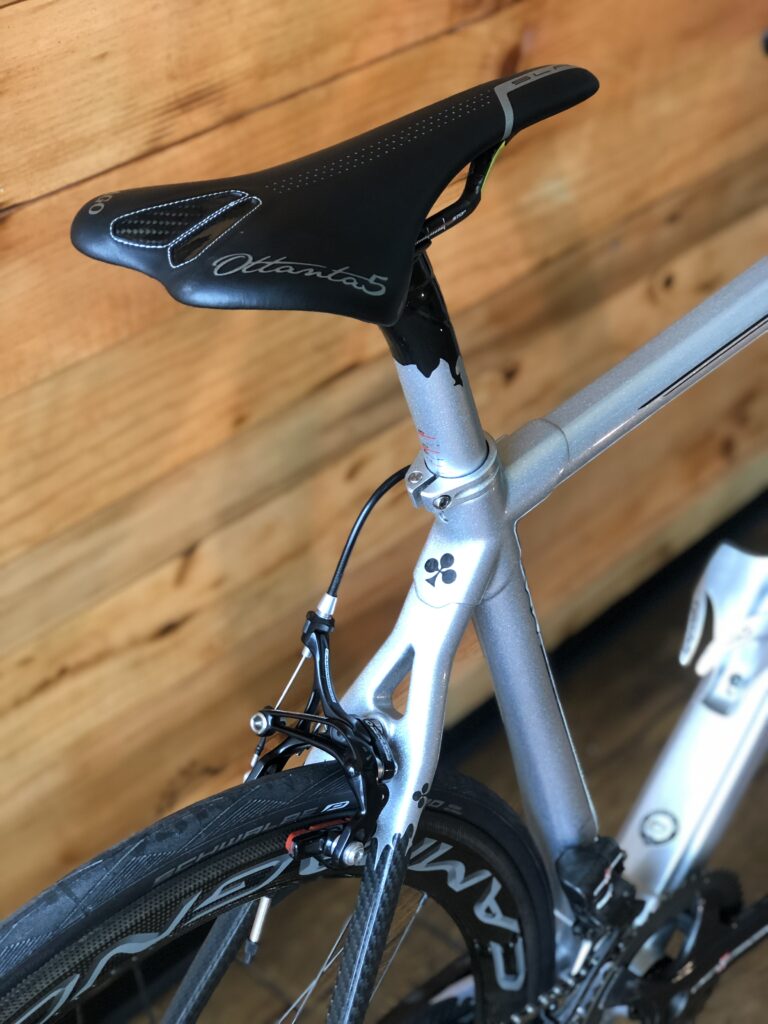 Would you like to own a piece of cycling history?  With only 85 ever created worldwide to celebrate Ernesto Colnago's 85th birthday, the Colnago Ottanta 5 85th Anniversary C60 Road Bike, truly is a limited edition. Featuring a beautifully responsive, efficient and comfortable ride, this bike is laced to the brim with high-performance components such as Campagnolo Super Record EPS and Campagnolo's famed Bora Ultra 50 wheels!
MSRP $15,999.99
Now $12,999.99
Dave Moulton Vintage Pro Road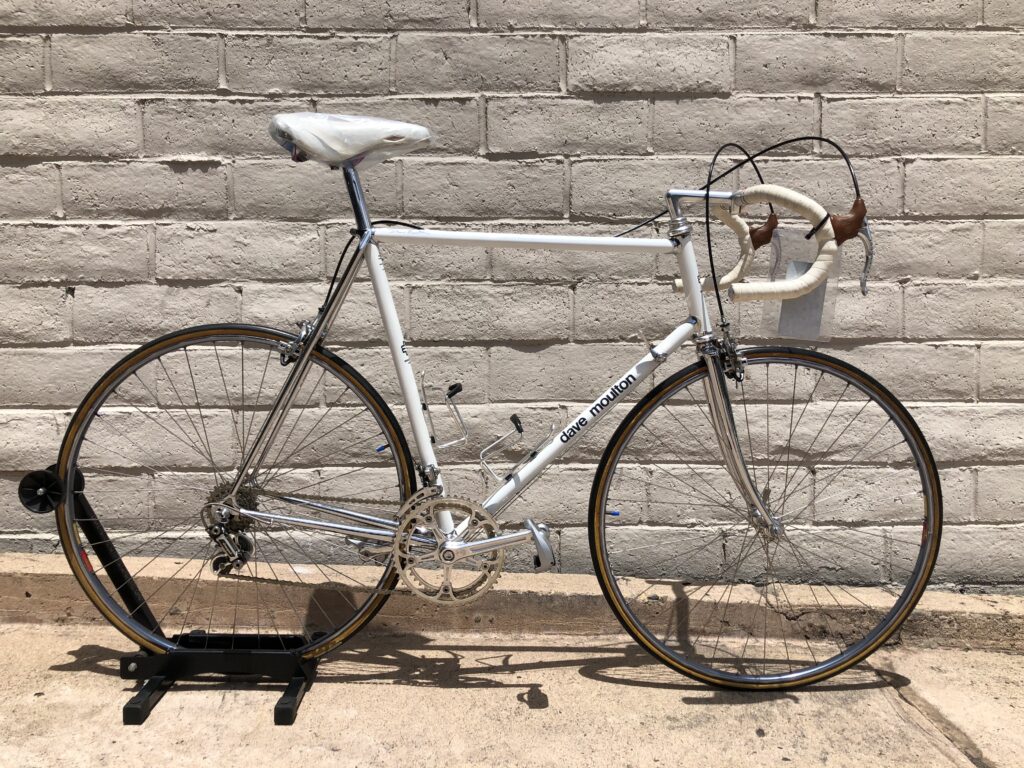 Fully Optioned Pro Road frame set including; chrome Lugs, chrome chainstay, chrom fork, chrome crown, chrome seat stays, chrome chain stays, and chrome bottom bracket shell. Drivetrain is full Campagnolo Super Record Circa 1984. The wheel set is a custom set of Mavic SSC blue anodized hoops built on Camoagnolo record hubs. Bike has hardly been ridden and is truly in excellent condition, call for more details and information!
Call for Pricing: 858-454-0316
Campagnolo Handmade Custom Single Speed - 58cm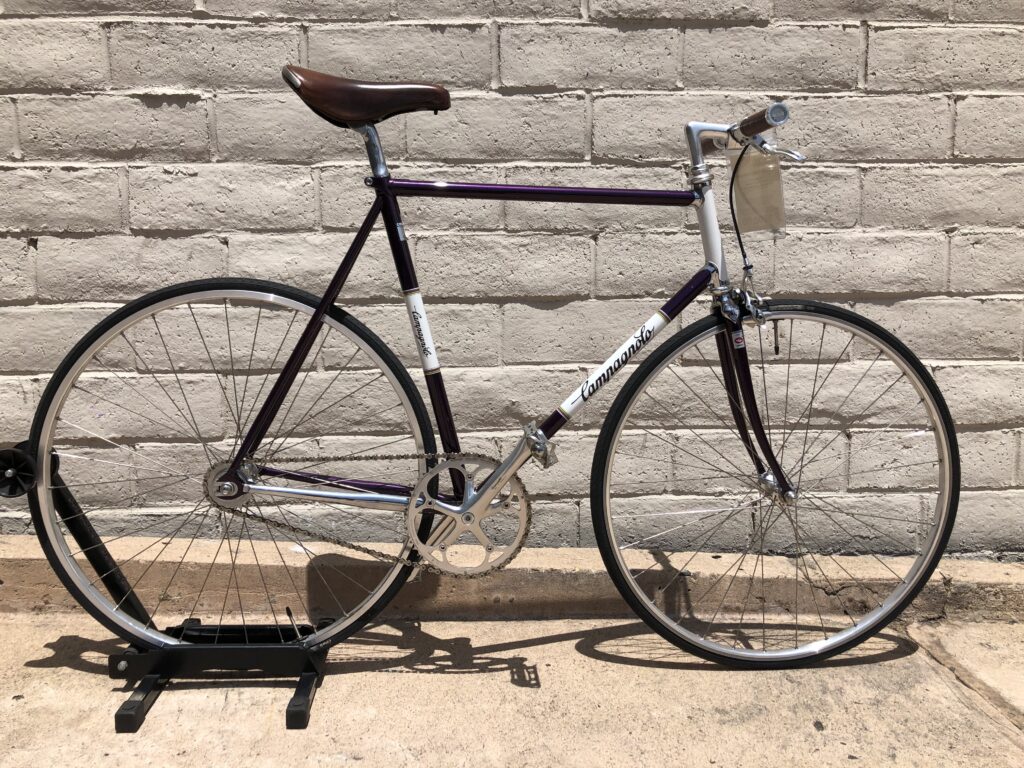 This is a truly custom handmade Campagnolo single speed bike with Columbus Cromo steel tubing and full Campagnolo Chorus drivetrain and brakes. This bike is truly a one of a kind and is sure to turn heads around town with its simplistic elegant stylings and perfectly crafted aesthetics!
MSRP $4,999.99
Now $3,500
Gary Fisher - Vintage CR7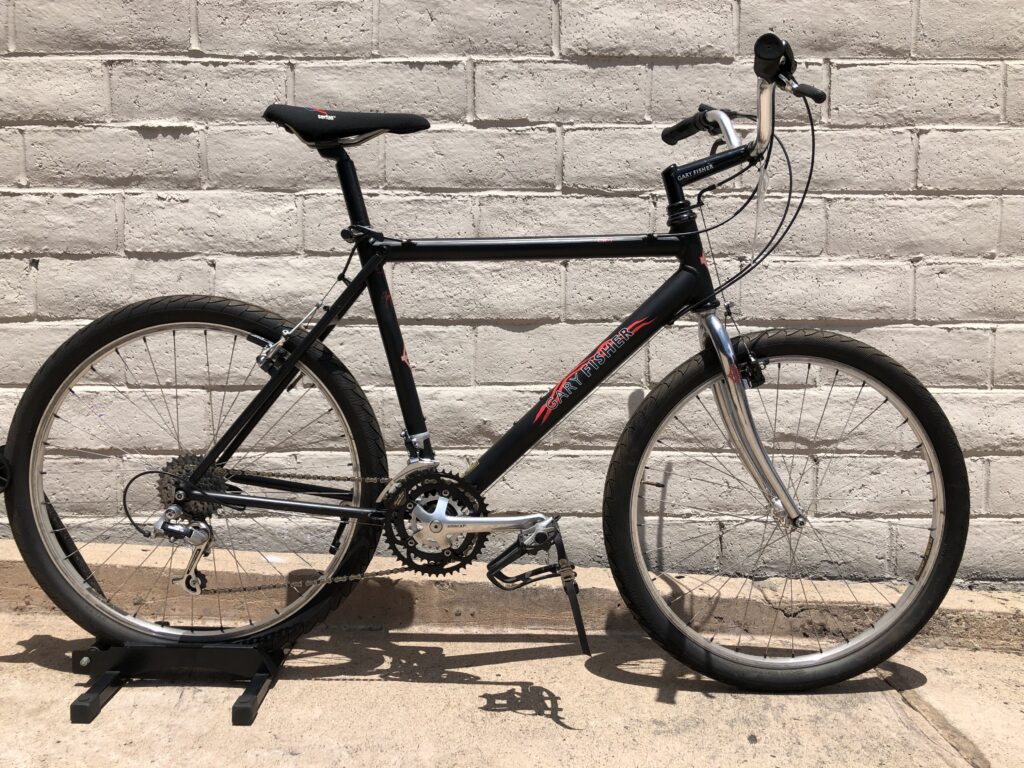 The Gary Fisher CR7 is a mountain bike that really can be considered one of the innovators in the history of mountain biking. This bike has been extremely well maintained and never truly ridden very hard in the dirt, most miles were done on the road until this point. Bike is ready to roll it just needs the perfect owner with that distinct love for that vintage mountain bike styling!
MSRP $2999.99
Now $1500.00
Rare 1976 Raleigh Folder - Vintage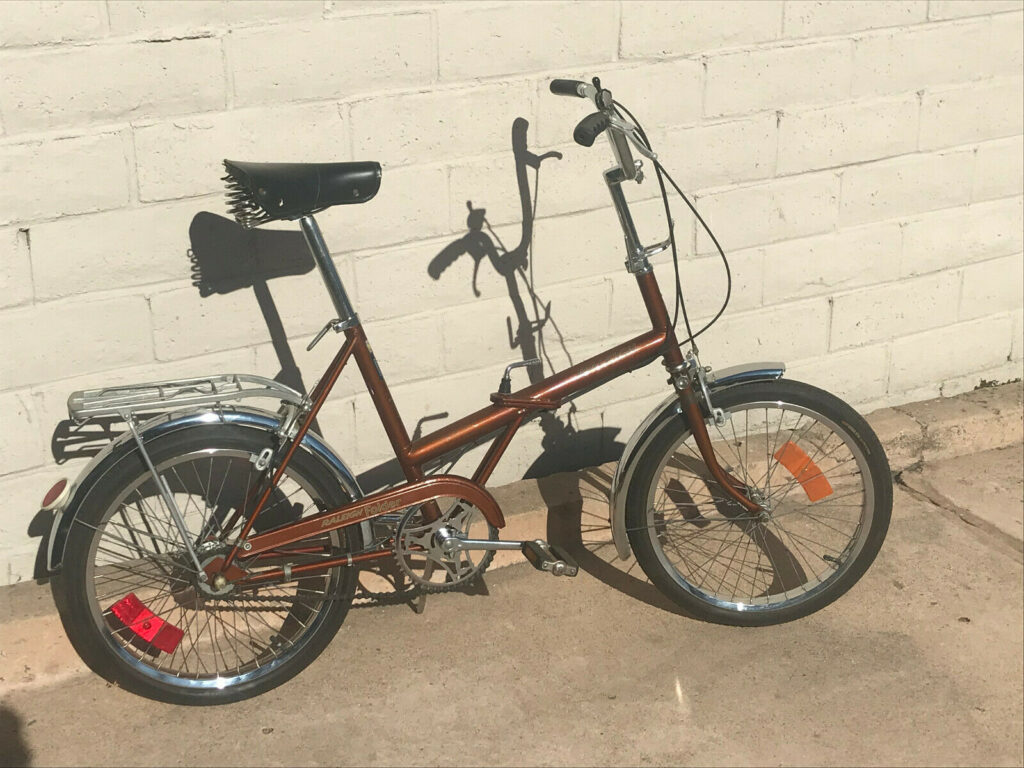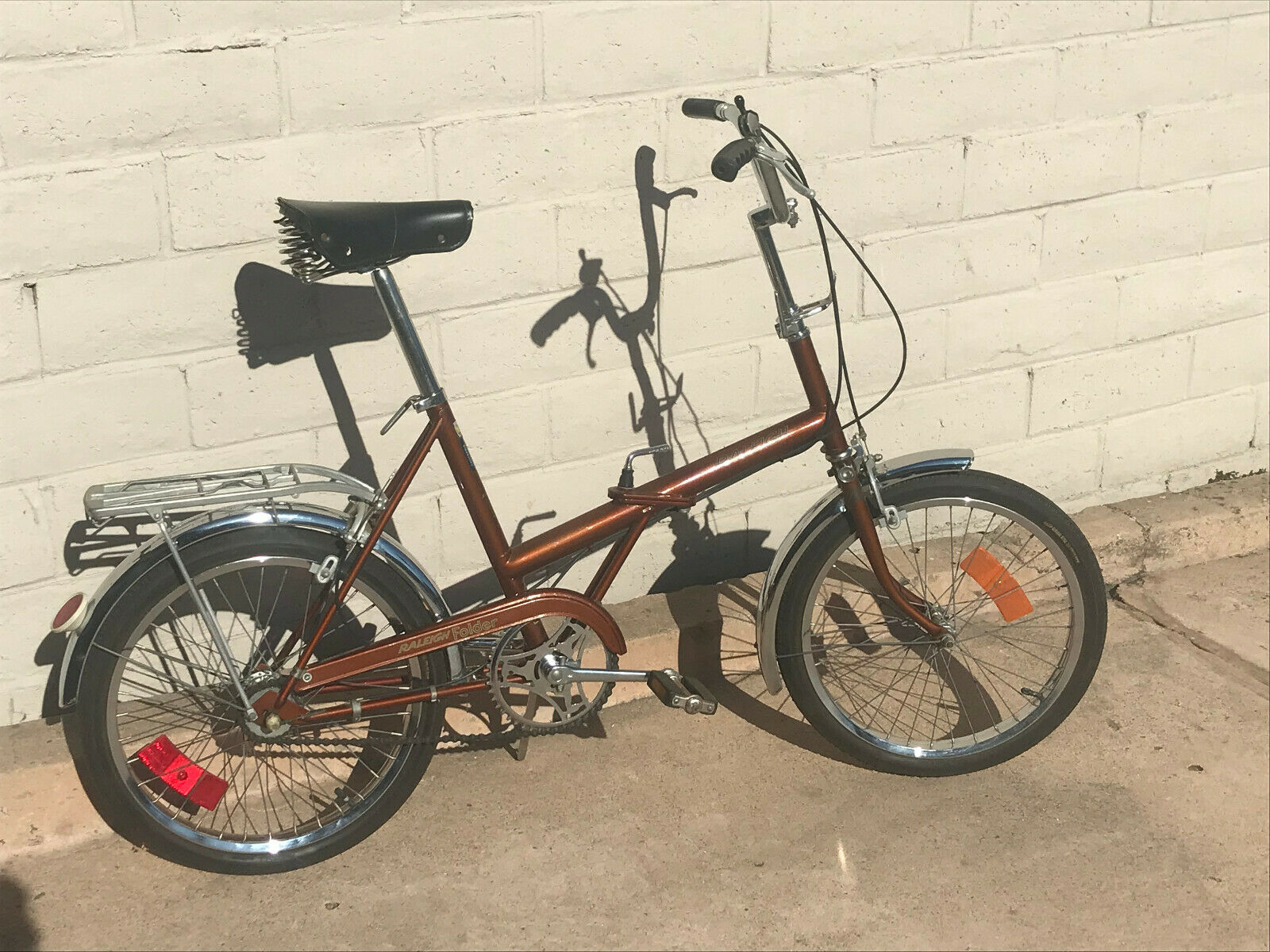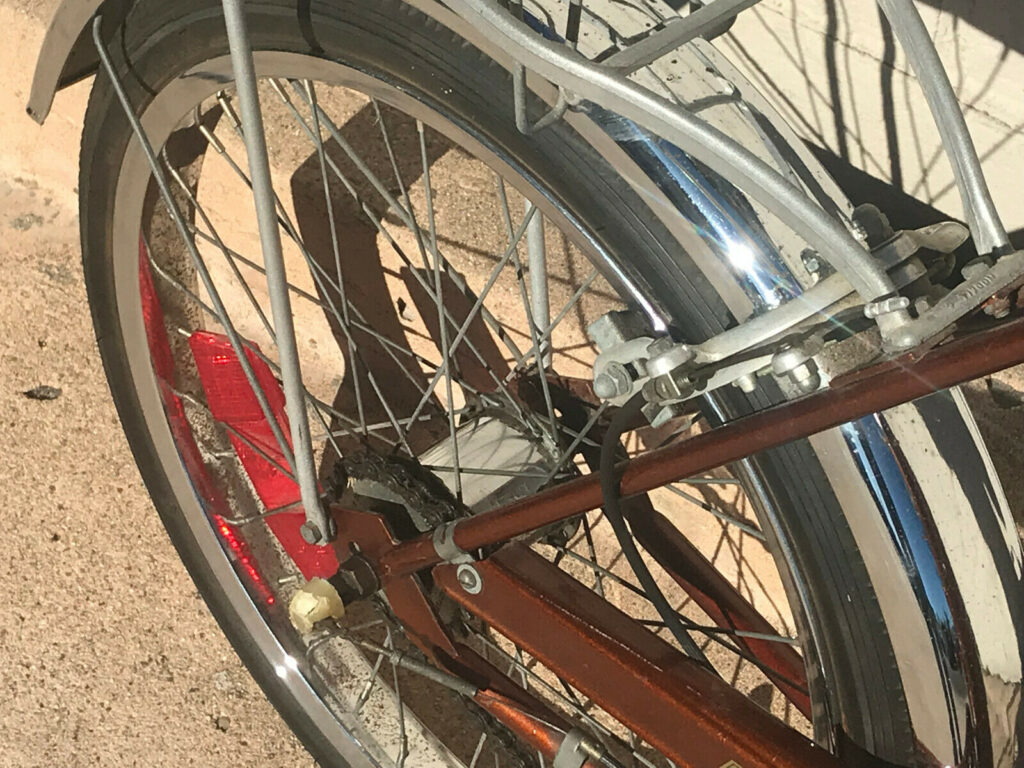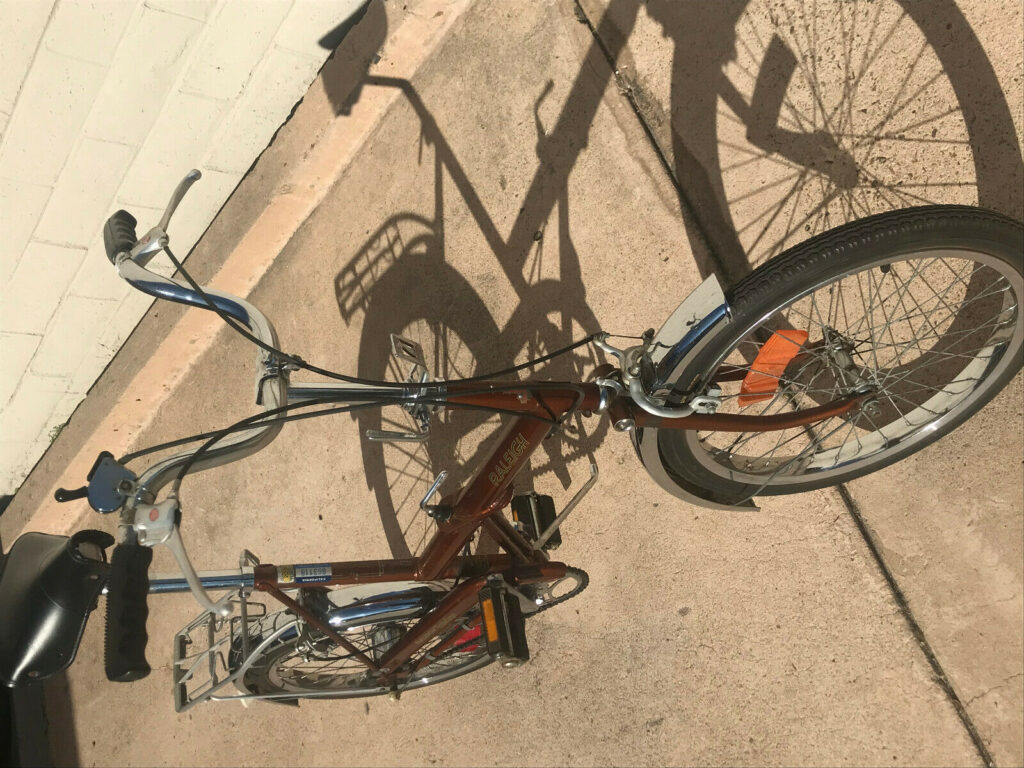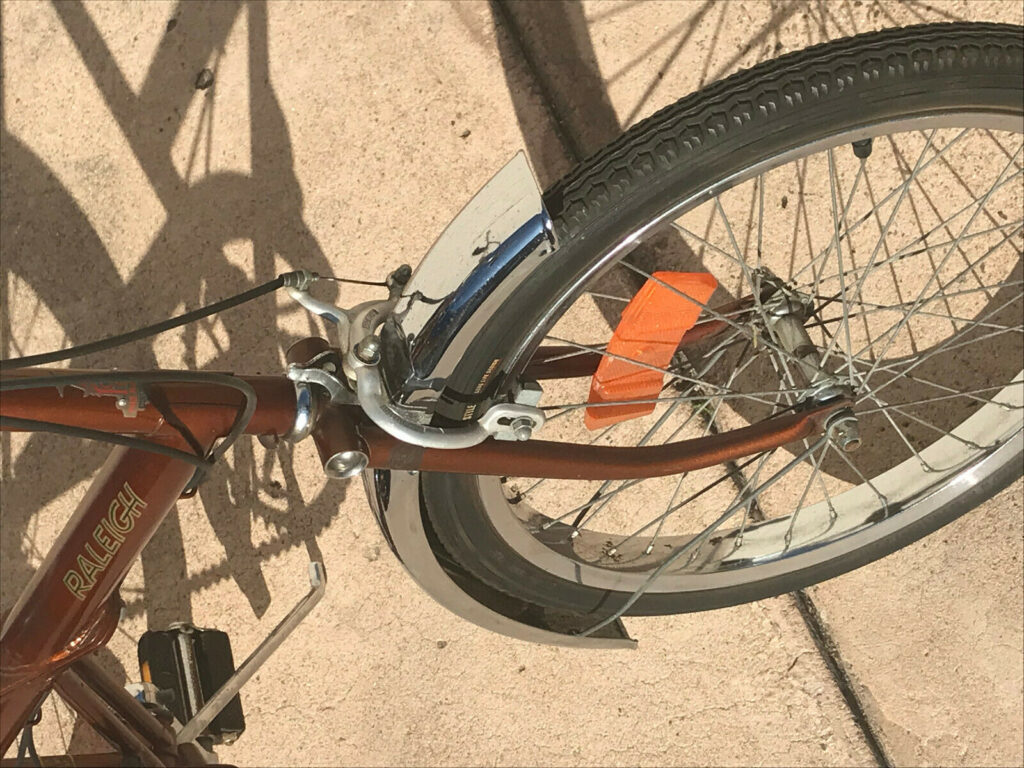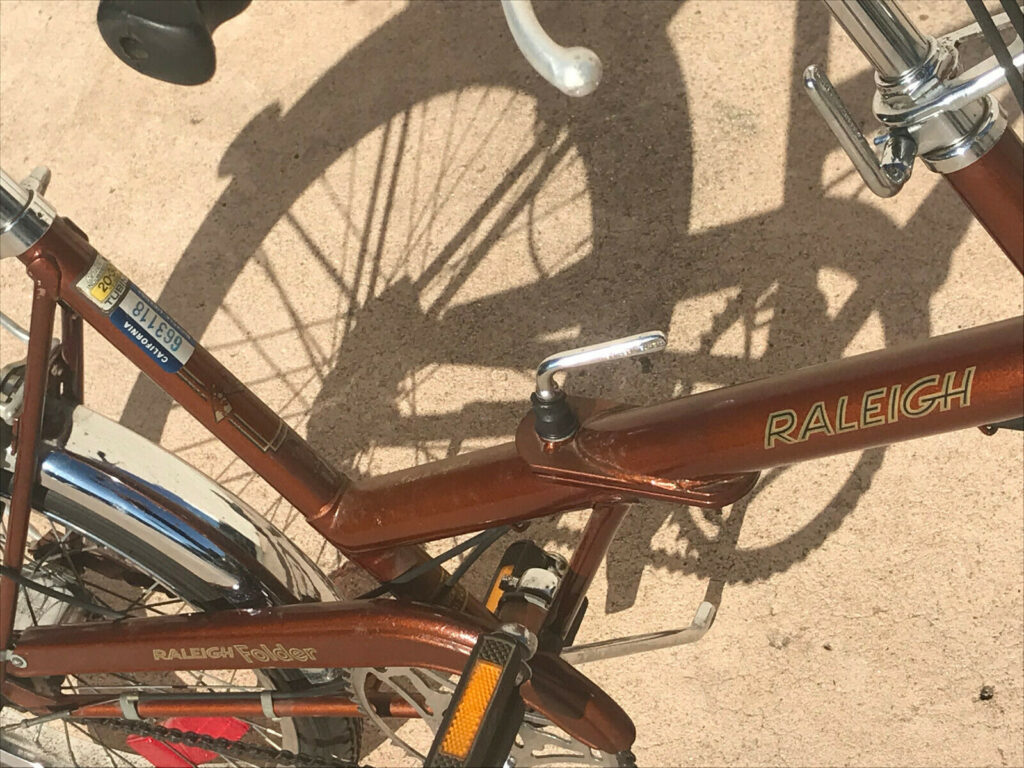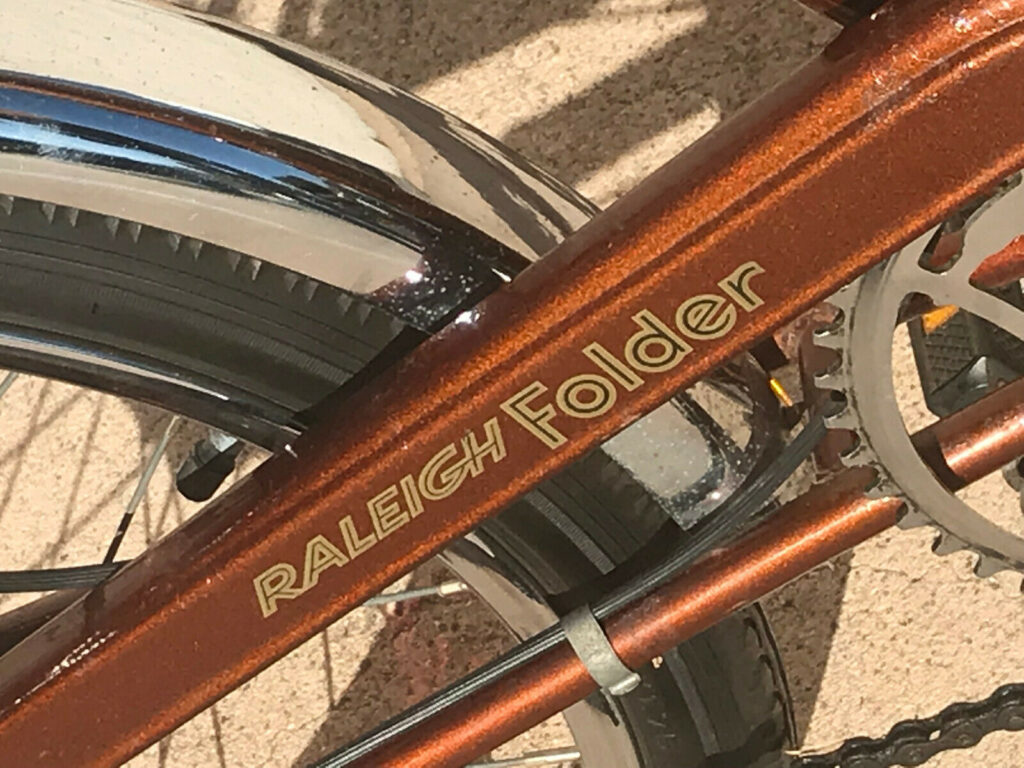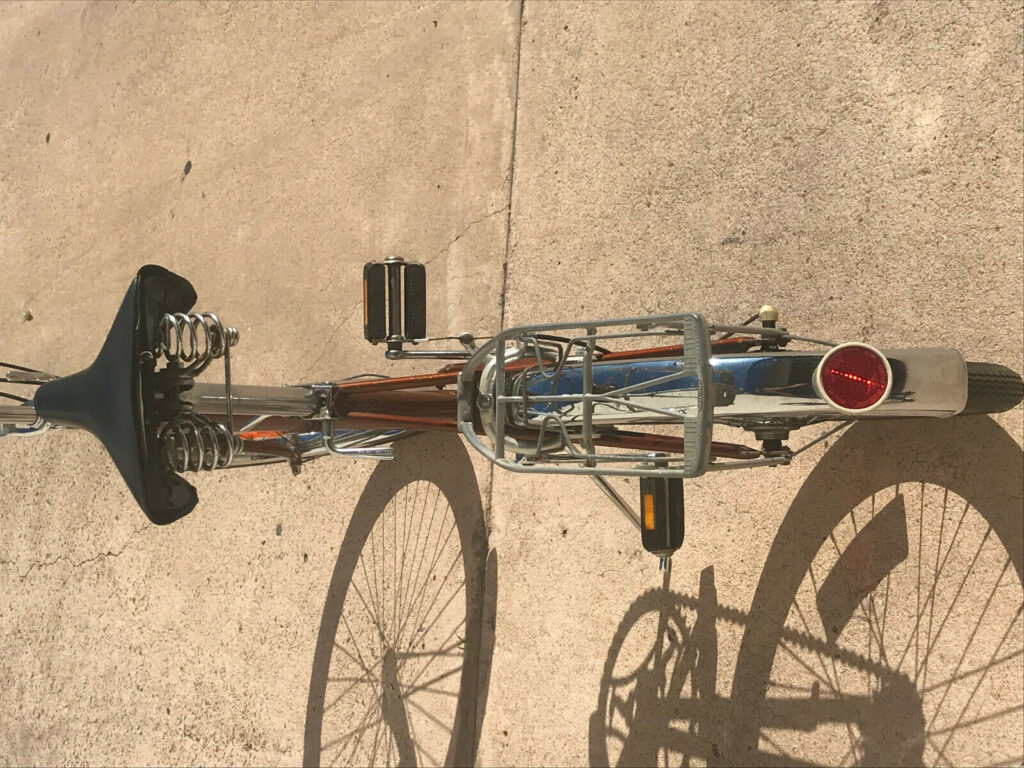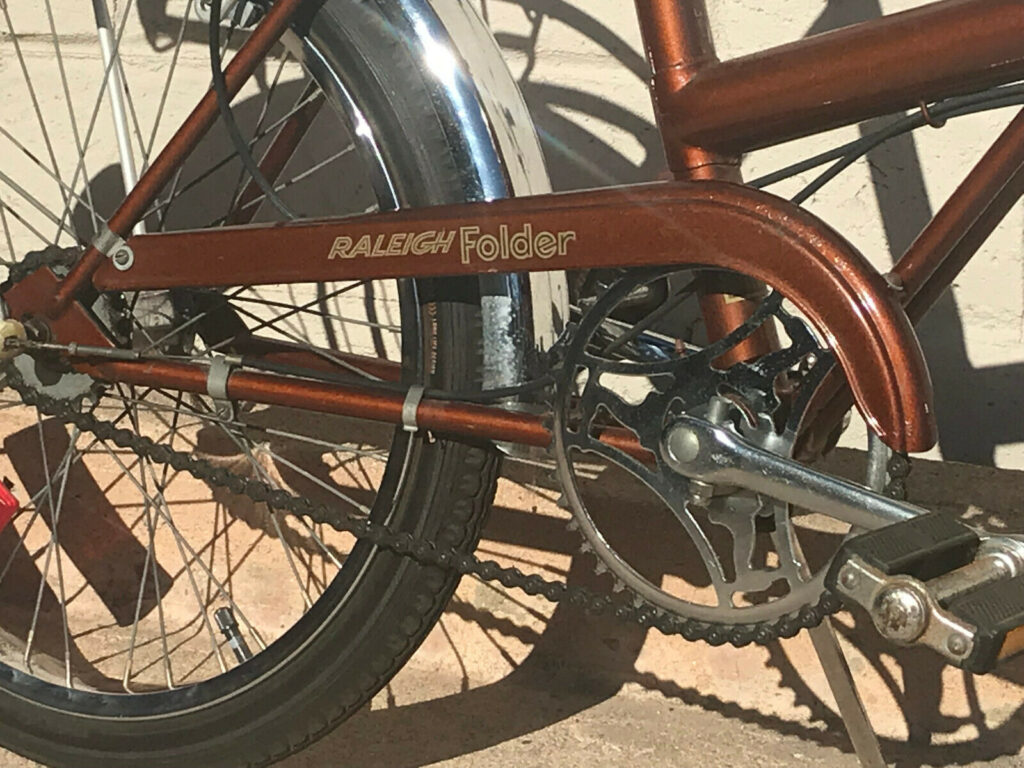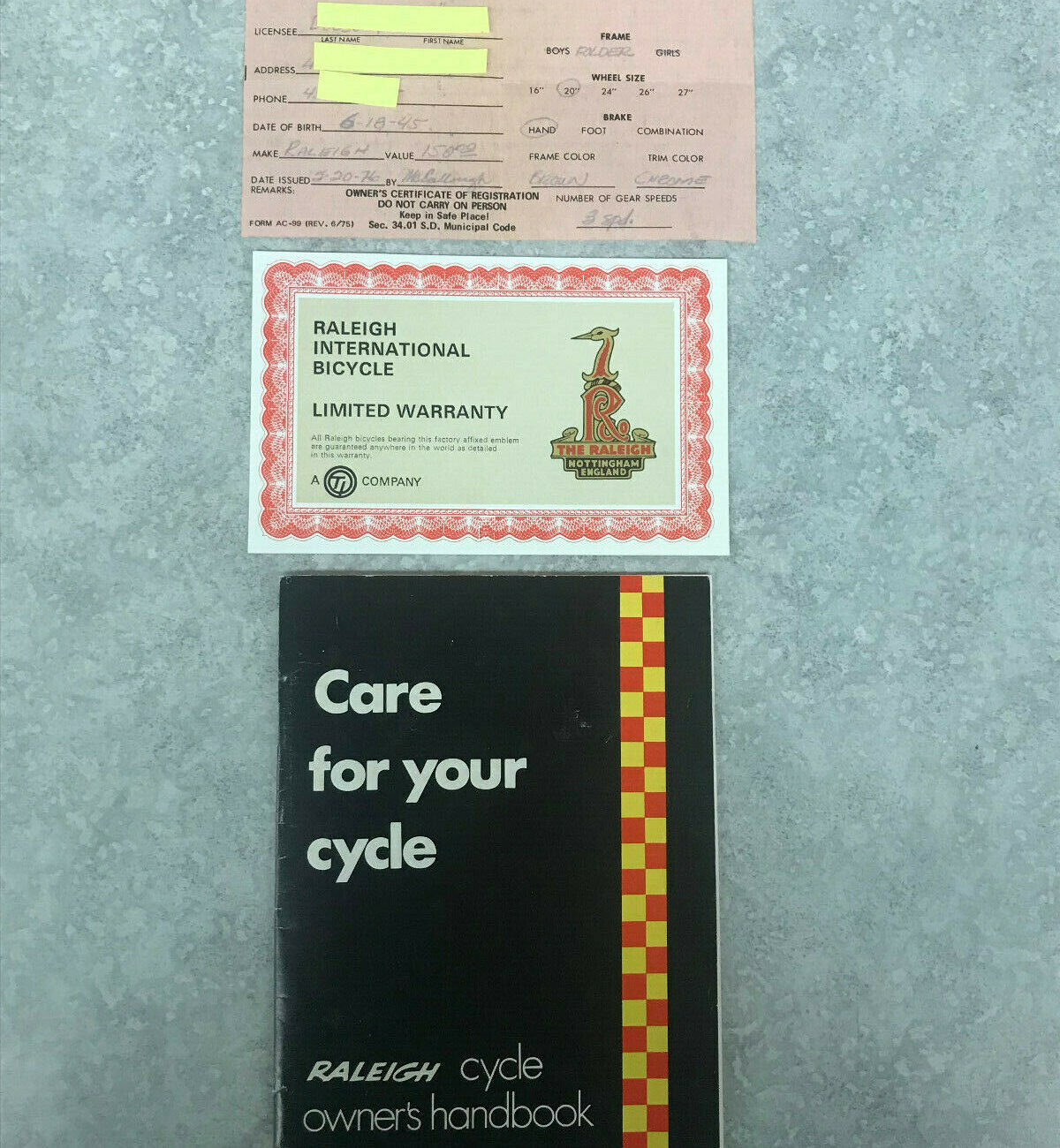 This 20" vintage 1976 Raleigh folding bike was acquired from the original owner who purchased it in 1976. This bicycle was originally manufactured in England and is in amazing condition for a 44 year old machine. I am including the original manuals and original bike license from 1976. The bicycle is 100% functional and needs nothing to ride today.
Price: $399.99